Content writing services that scales with you
Hire our professional writers who deliver high-quality, plagiarism-free content in any niche.
WHY CHOOSE US?
We Make Good Content Accessible to Business Owners, Agencies, and Marketers.
100% SEO Friendly
Every writer in our team has a good understanding of SEO. We write high-quality content that appeals to both the audience and the search engine's algorithms.
Unique Brand Voice
We create content that's individually customized for your brand. Our writers prioritize communicating your company's message to connect with your customers'.
Specific Industry Expertise
We only hire specialist writers from different industries to ensure every piece of content we deliver comes from a place of true knowledge and expertise. 
Unlimited Revisions
With us, you have the right to ask for unlimited changes in the content before accepting it. Our writers are open to re-evaluating anything until you're satisfied.
Editing and Proofreading
We deliver ready-to-publish content. Our team of editors makes sure that the content is well-formatted and there are no spelling and grammatical errors.
Money-Back Guarantee
We work very hard to deliver only the best content writing services. But if you feel we aren't the one, you can ask for 100% money-back within the first 7 days.
Industries We Write About
Marketing and Advertising
Professional Training & Coaching
Renovation and Construction
Read Our Samples
We offer ghostwriting services to all our clients. Hence we cannot legally share the work we've done previously. But the writers in our team also contribute to our blog. You can check out our blog articles to see some samples.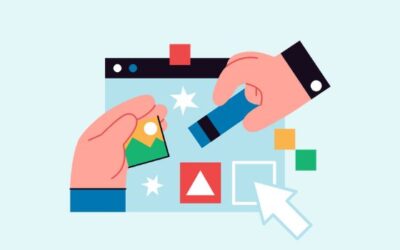 Has this ever happened - you have a perfect picture for your blog, but you just don't like the...
read more
Place an Order
Choose a plan as per your requirement and we'll assign you a dedicated account manager.
Fill The Form
Your account manager will send you a small form in your email where you can specify your requirements.
Get Your Personalized Content
You'll get your content back within 2-3 days. Then you can approve it or submit a revision.
Type of Content We Create
Brand We Have Worked With
You Don't Have to Take Our Words For This…
See what our customers say about us
Jaideep helped us in creating our site from scratch. We discussed all our requirements and he ensured us complete satisfaction. He was in touch with us throughout the development process and was open to multiple revisions. In the end, the website turned out to be exactly what we needed. He also helped us sought out our hosting issues. We would definitely recommend him if you are looking for expert quality services with timely delivery.
These guys are really good! They designed everything I needed for my business: landing pages, book covers, WordPress sites... EVERYTHING
They have a really good understanding of my needs and know how to think of the right solution in case you do not know exactly what to ask. Do not hesitate, work with them!
Super impressed with the Digifloat team. They deliver high-quality designs in a short time period. Jaideep does a great job managing all the requests I throw his way. Even if I feel like I'm overloading them with requests, they all get done on time, with few revisions needed.
I'd recommend Digifloat in a heartbeat. Their work is spot on and matched my needs entirely, but more importantly, they were very responsive to feedback, made changes quickly, and were great about ongoing support without any fuss. Their team is a pleasure to work with!
Pricing Plans
We have set simple prices for our content writing services. There are no extra hidden costs, contracts, or commitments attached to the following prices.
Starter
3000 Words
Unlimited Revisions
Plagiarism-Free Content
Editing & Proofing
Dedicated Account Manager
Agency
8000 Words
Unlimited Revisions
Plagiarism-Free Content
Editing & Proofing
Dedicated Account Manager
Enterprise
  Dedicated Writer
  Any Kind of Content
  Bulk Order
  Plagiarism-Free Content
  Dedicated Account Manager
Frequently Asked Questions
Need more help? We've answered some of the most commonly asked questions about our content writing services.
How do I submit my content request?
Once you make the payment, we'll assign you an account manager. They'll share a content brief form with you either through a Trello board or email, whichever you find more convenient. You'll be able to specify your requirements, keywords, and other important guidelines in this brief.
How do you hire your writers?
We found every writer in our team through a rigorous hiring process. We only hire the best applicants from diverse backgrounds.
How do your writers approach a project?
Based on the content brief you submit, our writers start by performing thorough research. They build a framework by drafting the researched information into their own words. Then by revising and editing the framework they construct a write-up.
Before submitting the article for review, our writers make sure the content has been proofread to avoid spelling mistakes and punctuation errors.
What language can you create content in?
Are there any particular kinds of subjects your writers cannot write on?
We do not write about medicine or medical procedures, sexual fantasies, and fan-fictions. We also do not entertain inappropriate requests that are sexually explicit, defamatory, ethnically, or racially offensive.
What if the final word limit exceeds the number I paid for?
Our writers always keep a check on the word limit. But we make sure this doesn't compromise the quality of content. In some cases, the word limit might exceed and you'll have to pay $0.05 per word.
Do you include words like 'a' 'an' etc in the total word count?
Yes, every word that makes up the content is counted. We use the Word Count tool in Google Docs to calculate the total word count.
Can I modify, reformat, or distribute the content provided by you?
Absolutely yes! You will own everything we write for you. You can publish, resell or redistribute the content however you wish.
Why are you better than a freelancer from Upwork or Fiverr?
We'll save you time! On other freelance websites, you'll have to search for writers in your niche. There will be hundreds of them. You'll have to see each of their works, shortlist them and contact them accordingly. At Digifloat, we have already done this for you.
Can you provide images with my content?
What happens if I cancel my project halfway through?
You can cancel the project at any time. But you'll be eligible for a refund only in the first 7 days of signing up.
Can I carry-forward the remaining words to next month?
Sadly no, you cannot carry-forward remaining words to the next month.
Can you post my content on my blog?
Does keyword research form a part of your services?
Can I get my content today?
It depends on what kind of content you request. Our writers might be able to deliver a social media post but it would be impossible to deliver an article in just one day.
What if I don't like the content you gave?
If you aren't happy with what we delivered, you can ask for revisions from your writer.
In case our writer isn't able to deliver content at par with your brand, you can ask for a money-back within 7 days of signing up.
Please note that these revisions and changes do not include a complete change in the initial brief.
What is the process of refund requests?
You can ask for a refund through an email within the first 7 days of sign up. We'll however ask you for the reasons for this decision. We want to know what we did wrong and how we can improve.
I have another question, where can I find the answer?
If you need help with something else, we're here for you! Drop us an email at [email protected]
Hire Your New Dream Team Today!
Set up a call and we can talk through your content requirements and see where we can help you.