What's the first thing you need when you start a business?
A logo!
Then you'll need to hire a graphic designer to design that logo.
But before you post a job on Fiverr, there's another thing you can do.
You can design your own logo.
It does sound intimidating to a non-designer but there are plenty of online design resources and logo design software to help you out.
Even if you have zero design experience, you can take inspiration from websites like Pinterest, Behance, or even Instagram.
The free logo design software I have listed in this post will also come in handy. These software feature pre-made templates that can be customized to represent your brand.
I have also broken them up into 3 categories: best free logo design software, affordable logo design software that costs less than $20, and premium logo design software that costs more than $20.
All the tools mentioned below are free to use so you can try as many as you like before deciding to pay.
Let's dive into some deep reviews of each of these online logo design software.
Free Logo Design Software
If your startup does not have any budget to spend on logo design, then you'll need one of the following free logo design software. These software will allow you to design a simple and striking logo effortlessly. You'll also be able to make some customizations like adding text, icons, and changing colors of your logo template for free.
1. Hatchful
Hatchful by Shopify is one of the best logo design software in the market. It features hundreds of unique logo templates professionally designed for various industries.
You can easily add your icons, customize colors, change fonts, and edit layouts to create a unique brand identity.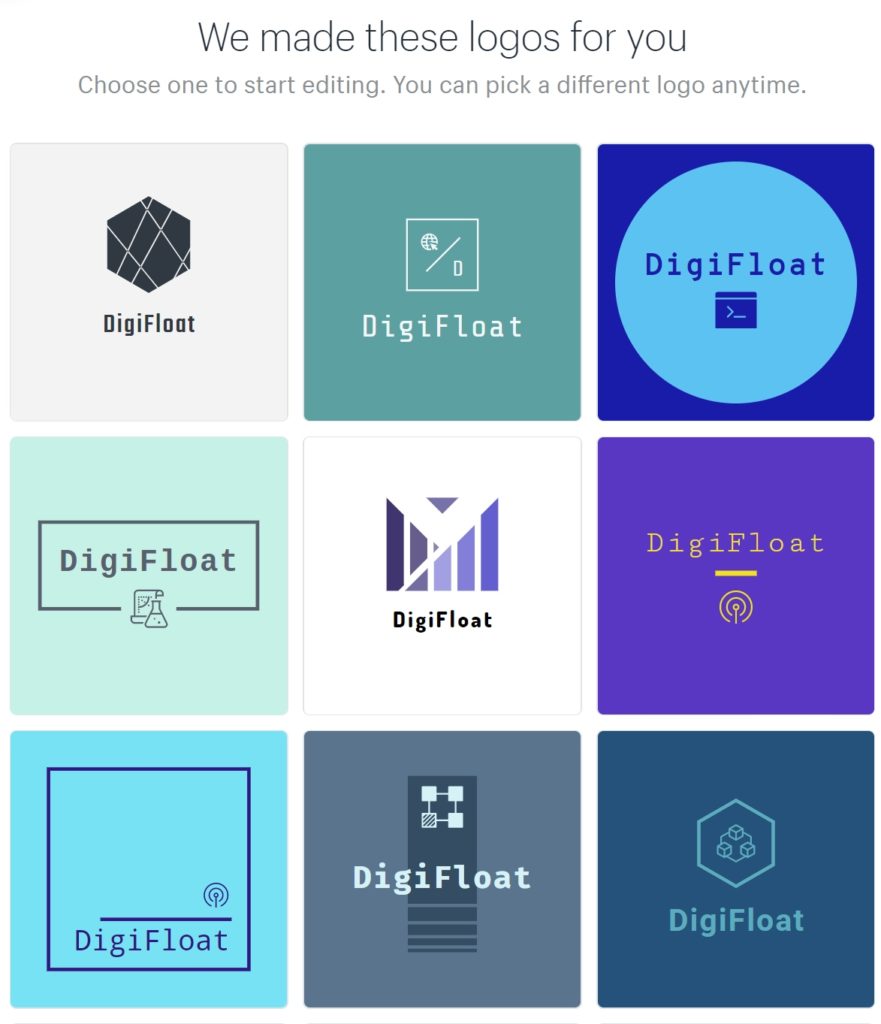 Features
Completely free of cost
A wide selection of templates
Mobile-friendly features for both iOS and Android
Pricing: Free
2. Canva
Canva is a drag-and-drop design tool that features thousands of unique logo templates. It has a user-friendly layout that allows you to easily rearrange elements, fonts, icons, and colors.
You can also use the premium graphic elements for only $1 each.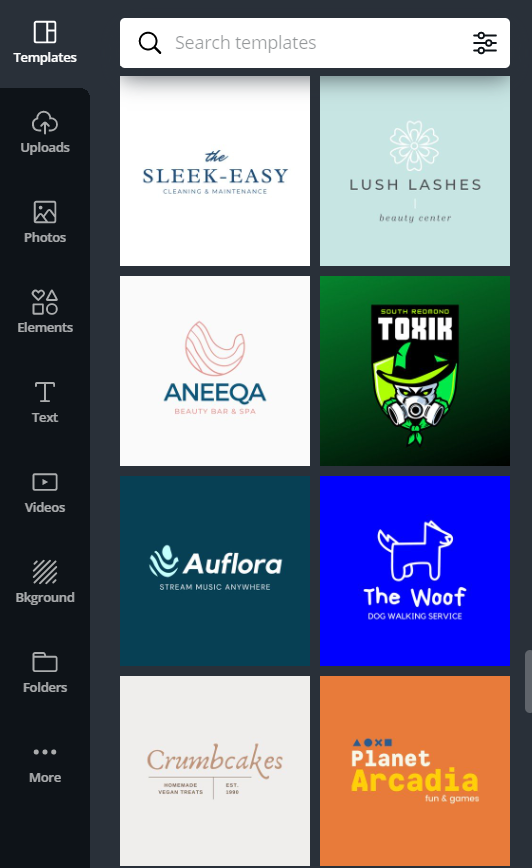 Features
User-Friendly interface
50,000+ free logo templates
Covers various categories
Pricing: $9.95/month
3. Squarespace Logo Creator
The drag-and-drop logo maker by Squarespace is minimalist design software. It comes with limited customization options as you can only edit the text and icons.
The templates available are also very basic but you can download your logo free of cost.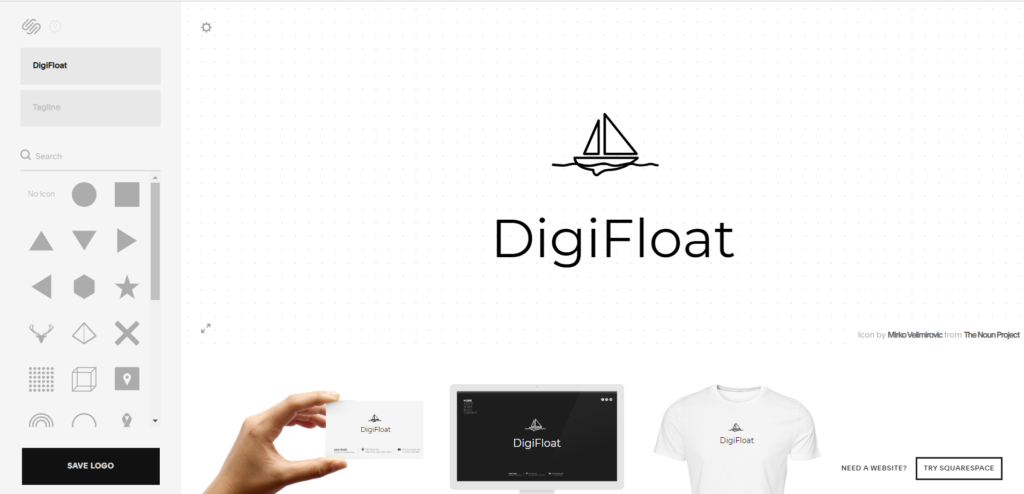 Features
Beginners Friendly
Simple icons available
Pricing: Free
4. FreeLogoDesign
FreeLogoDesign is another cost-effective tool for small businesses and freelancers. It offers thousands of free logo templates and a user-friendly editor. You can edit the colors, shapes, and text of your template and download the finished logo in PNG file format.
The free version of the logo is great for web use but if you need the logo for print too, you can download the PDF, JPG files, and vector SVG files for $39.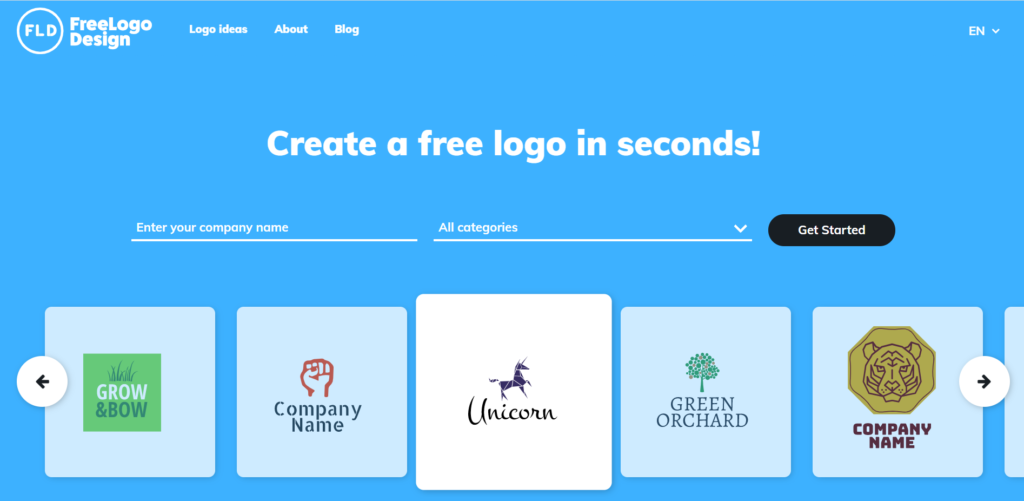 Features
100% free tool
A user-friendly editor
Thousands of logo templates
Pricing: Free PNG format
5. Ucraft
Ucraft is one of the best free logo design software for your business or personal brand. Just type your brand name, choose from over 2 million royalty-free vector icons, customize the shapes, text, and colors, and export your high-quality logo for free.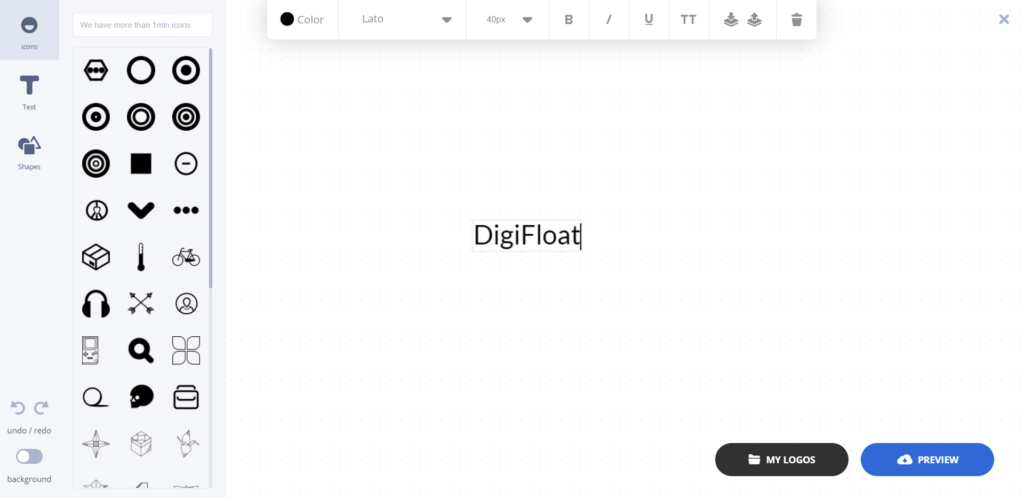 Features
Easy drag-and-drop editor
Huge collection of icons
Pricing: Free
Affordable Logo Design Software (> $20)
There are plenty of low-cost and professional logo makers for businesses with small budgets. The tools I have listed below offer thousands of premade logo templates that can be customized as per your needs. You can then download your logo by paying less than $20.
1. Turbologo
Turbologo is an online logo maker based on artificial intelligence technology. With this service, the logo design process will take only a couple of minutes. The generator offers more than 3 Million original icons, fonts, and graphics. That's all you need to design an original logo!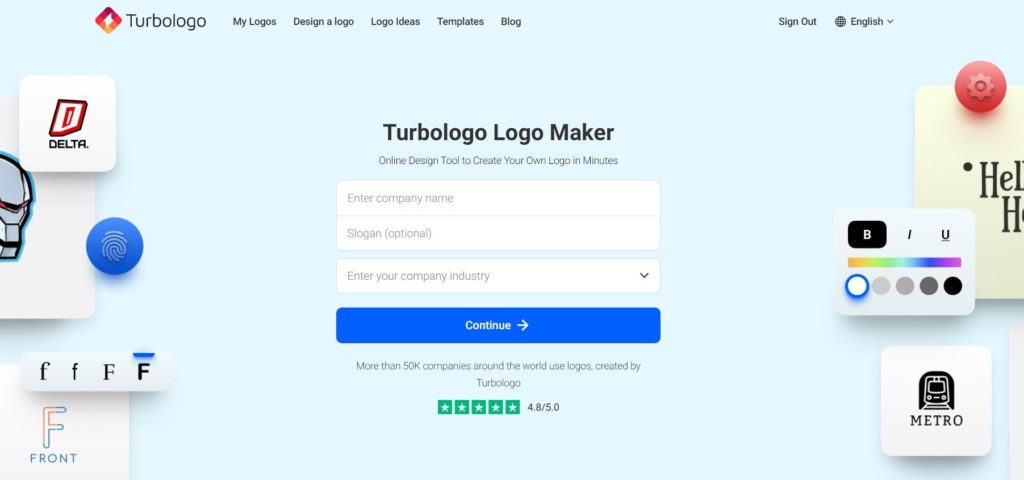 Features
Suitable for regular users
Big library of logo ideas
Quality and modern designs
Pricing: $16 for 1 png file, $32 for the full file package, and $64 for the full file package and access to the brand kit.
2. Tailor Brands
Tailor Brands creates unique logos by asking you a bunch of questions about your style preferences. It uses AI to take your design preferences into account. You can also customize these logos by changing colors, adding icons, and editing text style.
To download and use the logo, you'll have to pay at least $2.99/mo for the basic plan.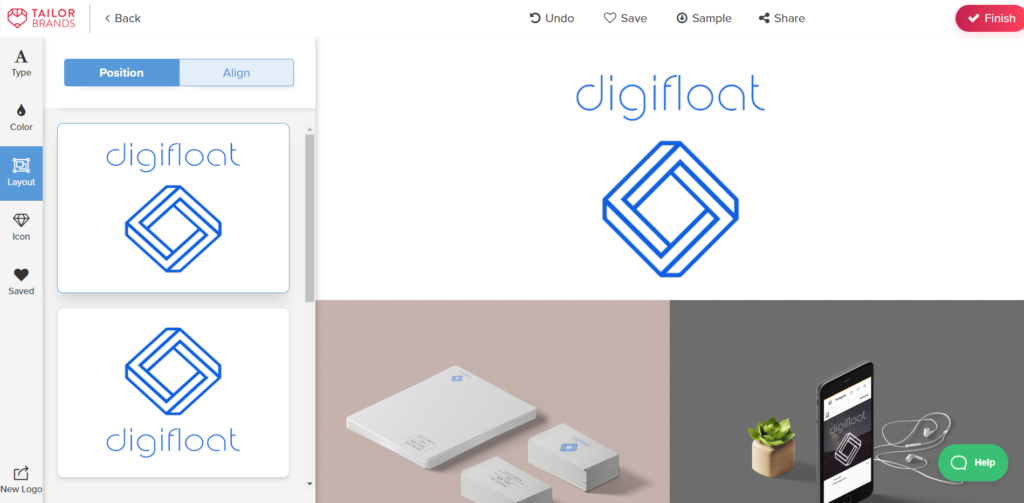 Features
Professional Design
Easy customizations
Pricing: Basic Plan – $3.99 per month billed annually.
3. GraphicSprings
GraphicSprings is another easy-to-use and free logo maker software online. Just enter your business name and tagline, choose a template, and download your high-resolution files.
However you'll have to pay to secure your logo and only then you can make more customizations like adjust the stroke, shadow, glow, and more.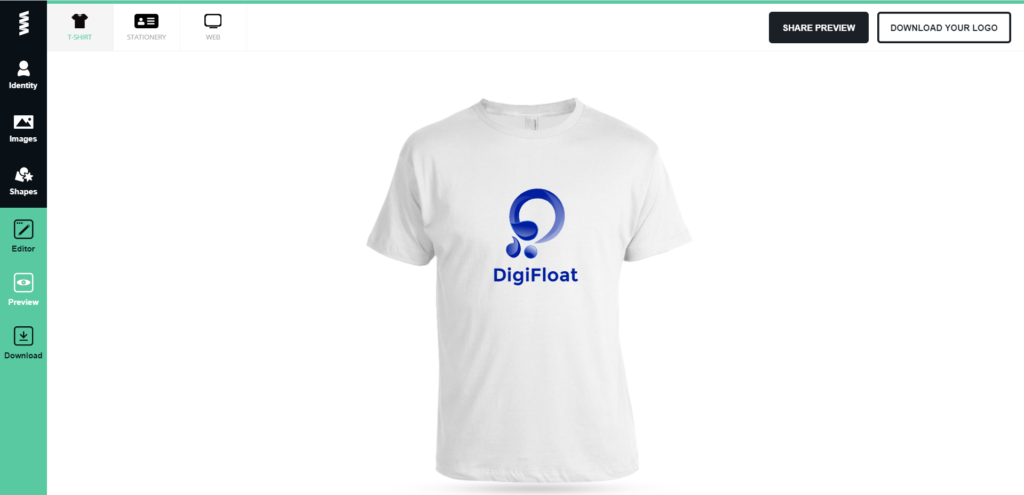 Features
Easy to use
Vast template library
Logos available for various industries
Pricing: Starts from $19.99
4. DesignHill
Designhill's AI-powered logo creator will create a professional logo for your brand within minutes. You can start by selecting logo design styles, colors, and icons. The tool will automatically generate some unique templates based on your preferences.
Features
Unique and intuitive designs
User friendly interface
Pricing: Starts from $20
5. Looka
Looka is one of the logo maker software that offers the most customization options. It asks you a bunch of questions and then generates hundreds of custom logos based on your answers. You can then choose any one template and edit the colors, fonts, layout, and backgrounds.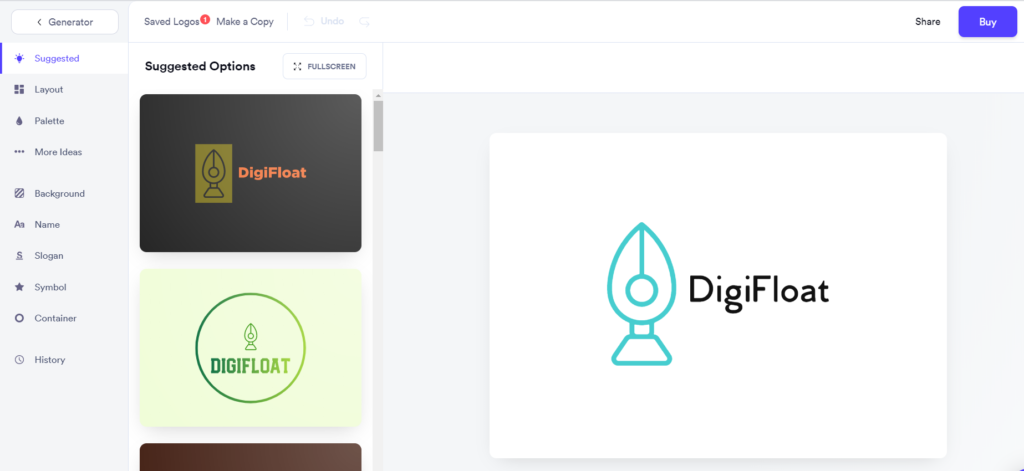 Features
Unique templates available
Good customization options
Pricing: Starts from $20
6. Logogenie
Logogenie offers over 1000 premium logo templates in every industry. You can customize the font, colors, and text of your logo in just a few clicks with their easy-to-use interface.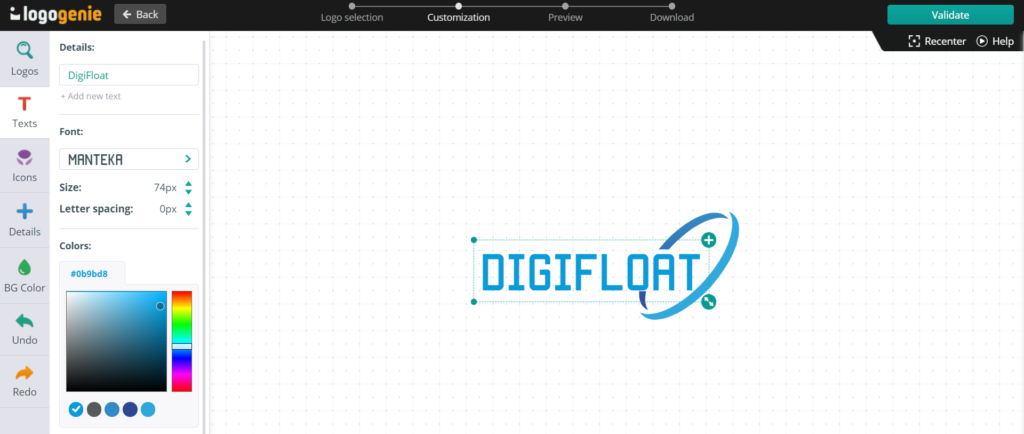 Features
Thousands of templates available
Easy-to-use user interface
Pricing: Starts from $19.90
7. LogoMakr
LogoMakr is a slightly more complex tool as it offers more editing options like paint bucket, layers like in Photoshop, opacity control, and positioning.
Also, in every other logo maker tool you start by entering your business name but in LogoMakr you start by selecting a graphic or icon for your logo. You can then edit that icon by adding text, shapes, and colors.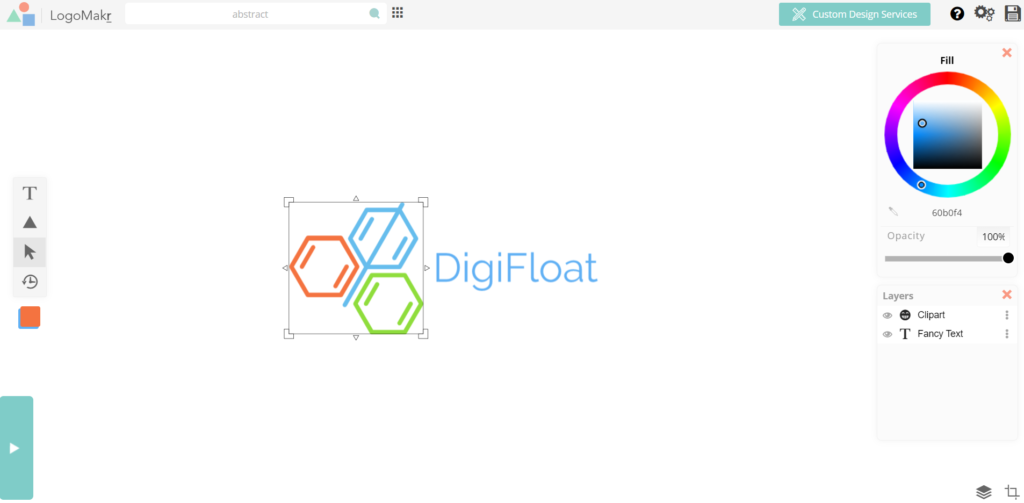 Features
More editing features
Millions of graphics to choose from
Made for experienced businessmen
Pricing: Starts from $19
8. BrandCrowd Logo Maker
This is one of my favorite logo maker software on this list. BrandCrowd Logo Maker features over 22,000+ premium logo designs created by designers from around the world.
Just by entering our business name, I was presented with 9600 unique logo design templates that I have never seen on the internet. Every template was creative and looked professionally designed.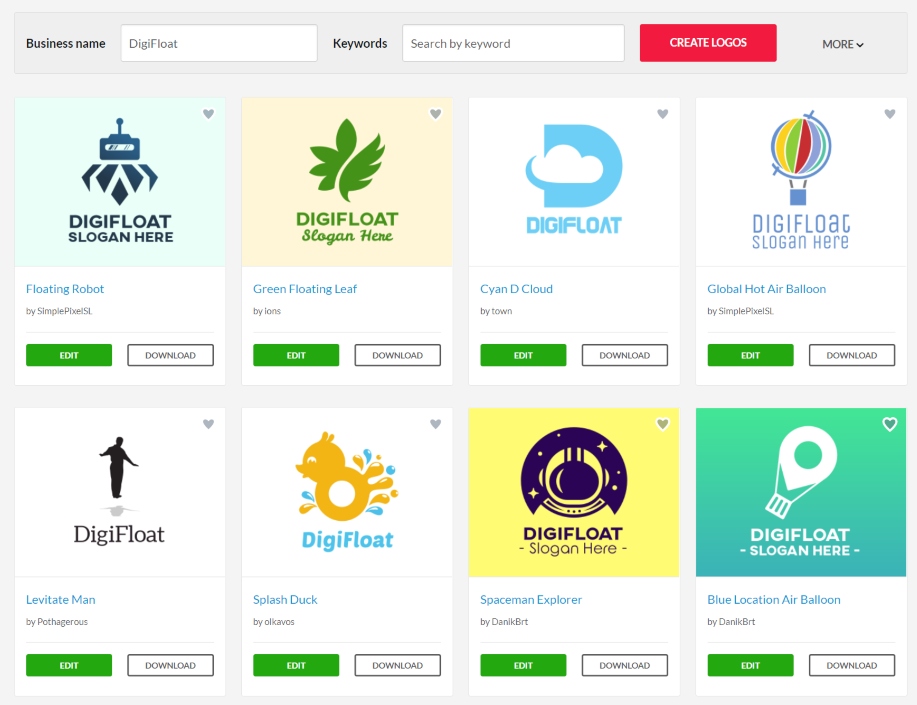 Features
Great collection of templates
High-quality and professional designs
Easy customization options available
Pricing: $19 per month
9. Wix Logo Maker
Wix Logo Maker will create a logo design for you considering your answers about your business and personal style. You can then customize the logo template as you like – change the font, color, size, text, and more to fit your brand.
You can then download your custom logo with full commercial rights, meaning you can use it for business and profit without worrying about the license.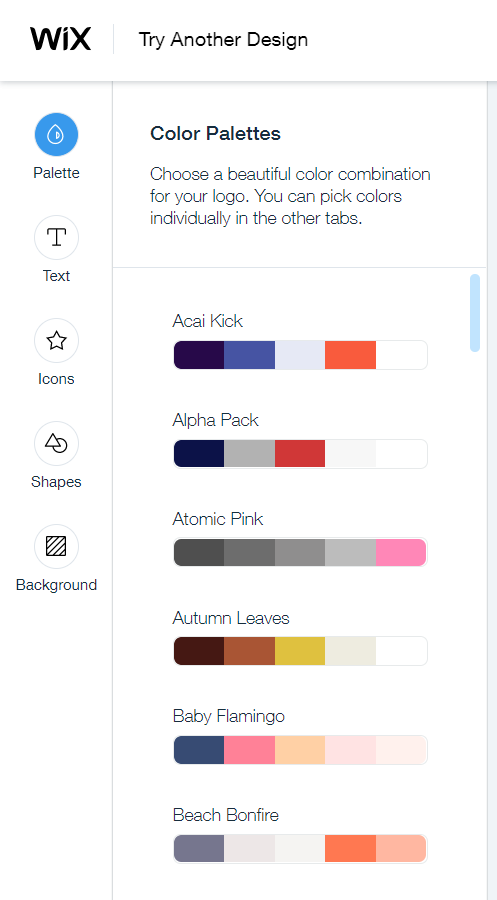 Features
Easy to use interface
Commercial rights included
Pricing: Starts from $12.99
10. LogoMaster
LogoMaster.ai is the best software to design a logo for startups, professionals, and small businesses. With their 100+ handpicked templates, getting a logo will be 10 times cheaper than hiring a designer.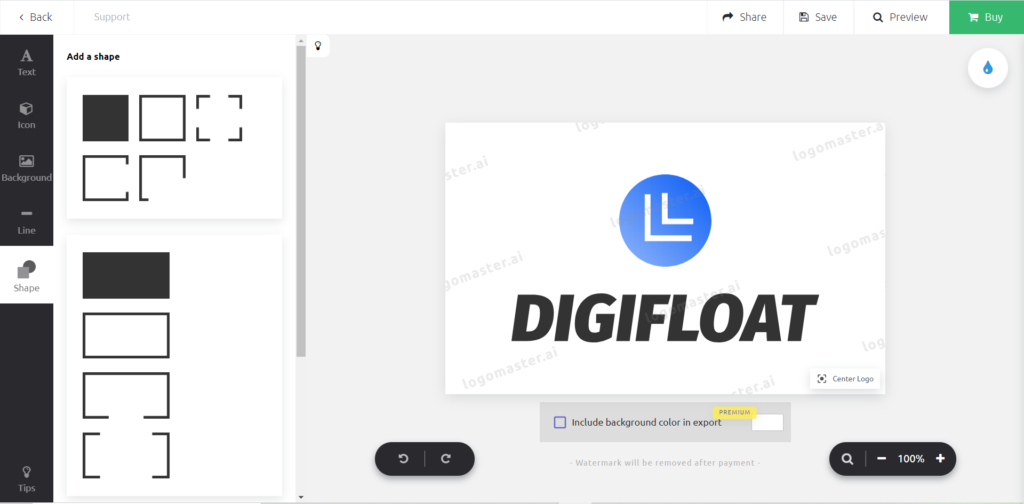 Features
Hand-picked templates
Easy to use interface
Pricing: Starts from $15
Premium Logo Design Software (< $20)
If your budget is somewhere between $20 to $50, then you'll find your ideal logo maker software below. These software offer better quality logo templates and more customization options.
1. DesignBro
DesignBro is made for busy entrepreneurs as it is quick as a flash and super easy to use. This tool creates and recommends custom logo designs based on your industry. It also recommends popular color combinations and fonts for your brand.
You can get a complete brand package including social media kit and print logos with DesignBro in minutes.
Features
Color and font recommendations
Quick to use
Pricing: $49
2. DesignEvo
DesignEvo offers 10,000+ free logo templates, millions of icons, and 100+ stylish fonts to take your brand identity to the next level. All logos are fully customizable and can be downloaded in high-quality SVG and PDF files.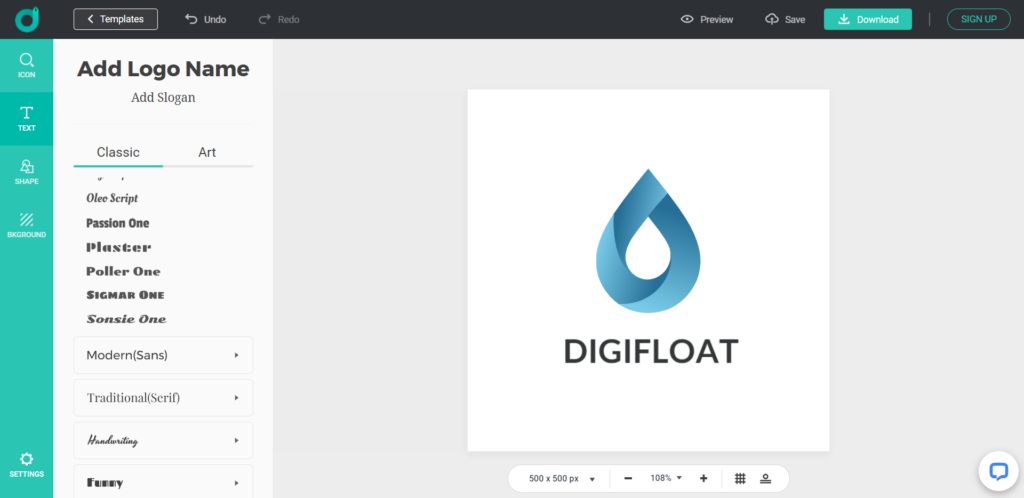 Features
10,000+ Templates
Cloud-Based Saving
Pricing: Starts from $24.99
3. DesignMantic
DesignMantic is a slightly pricey logo design software. But it does have a huge collection of professional and unique templates. However, the customization options are limited to adding text and shapes. You cannot change the colors of the logo because the templates are created as per the "industry color schemes".
This tool is also available as an app for both Android and iOS users.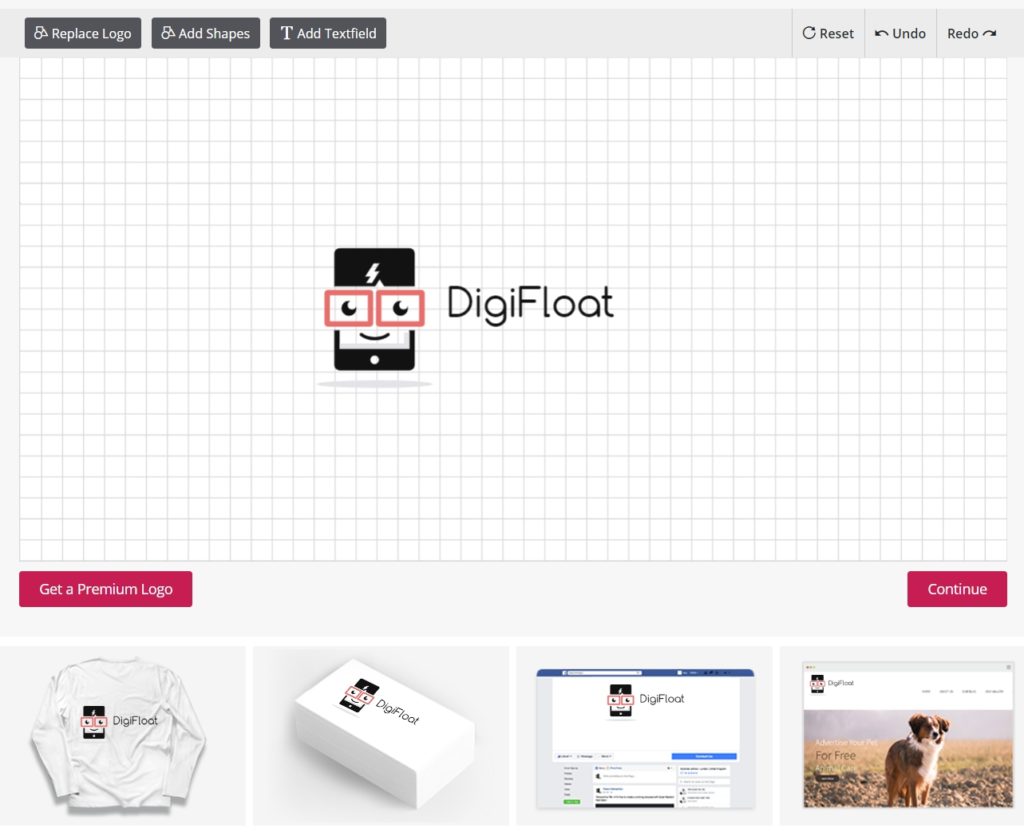 Features
Industry standard templates
Mobile friendly
Good for people who are looking to invest in their logos
Pricing: Starts from $37
4. Logotype Maker
Logotype Maker offers more than a thousand logo templates, 200+ fonts, and 600,000+ vector shapes to all its users. Unlike other tools, Logotype Maker will allow you to export your design in 300DPI as a JPEG or PNG file.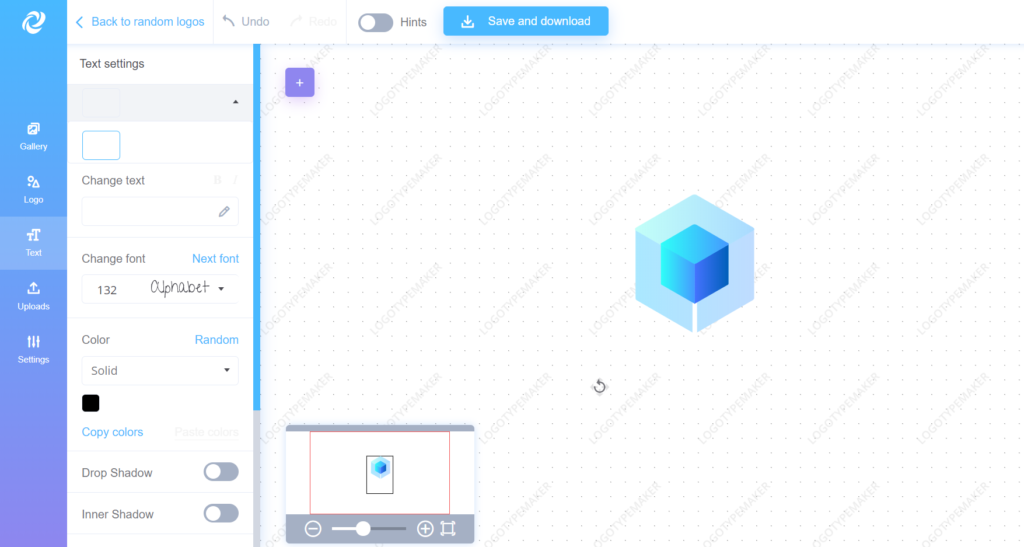 Features
Export in 300DPI as a JPEG or PNG file
Good customization options
Pricing: Starts from $23.33
5. Adobe Express Logo Maker
Adobe Express Logo Maker is a product of a very well-known software company. The people behind this tool understand the value of your brand's identity. They have compiled thousands of logo templates to suit different brand personalities that have different needs.
You'll also get a rich array of choices, allowing you to experiment with various outline shapes, backgrounds, colors, and layouts.
Features
Offers free trial
Mobile friendly
Offers beautiful pre-built themes
Pricing: $59.99/year after the free trial ends
6. Online Logo Maker
Online Logo Maker is another logo maker software that offers tons of templates and font selections. You can easily choose from their pre-designed icons in hundreds of categories or upload your own image.
You can download your logo in the 500px size for free and if you want a high-resolution logo you can pay for their premium plan.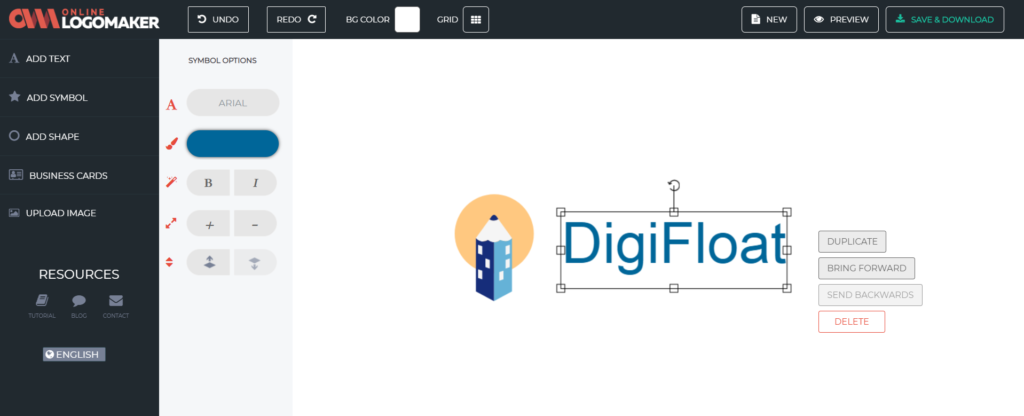 Features
Simple interface
Freedom to upload your own image
Price: $29
7. Placeit
Placeit's Logo Maker is a super simple tool that lets you create iconic logos in seconds. With more than 8,000 professionally-designed logo templates to choose from, you can definitely find the one for your brand.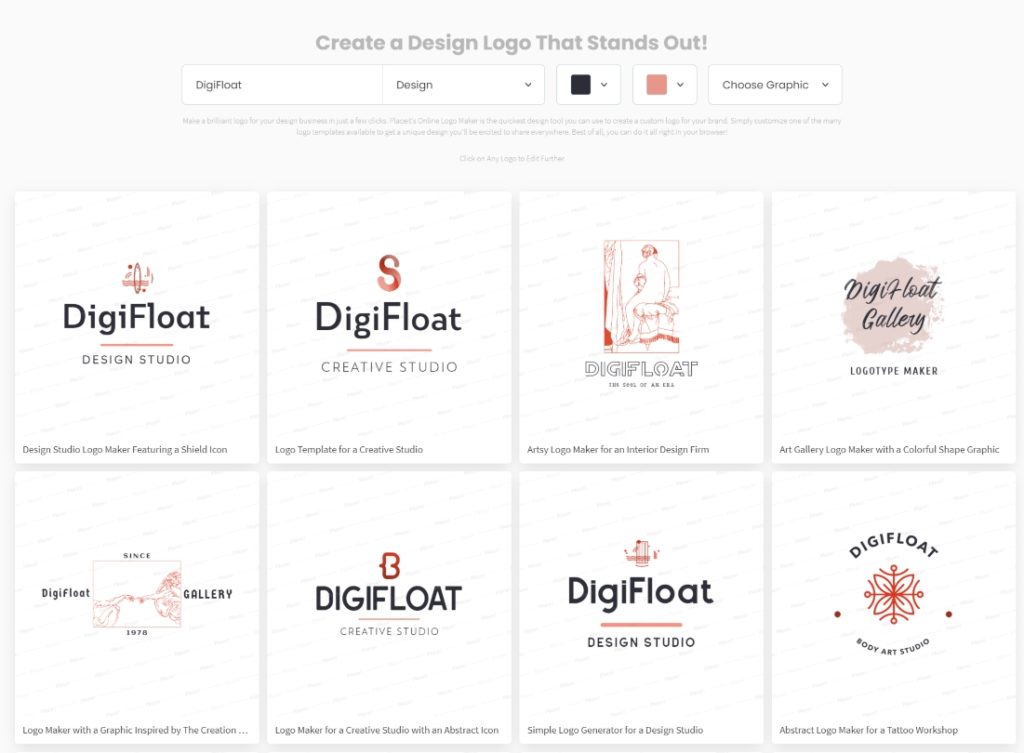 Features
Provides templates for a wide range of industries
Offers animated version of gaming and sports logos
Price: $39.95 (PNG Format) or $14.95/ Month
8. Logo Maker
Logo Maker is one of the oldest logo maker tools on this list. It has served over 20 million entrepreneurs and small business owners. You can too create your unique brand identity with their 10,000+ logo design templates.
Features
Have been in the market for more than a decade
Quickest tool to create a logo
Price: $39.99
9. Logo Design
If you want a lot of customization options in your logo, Logo Design is the tool you should go for. You can add text, background, strokes, curves, gloss, shadow, opacity, and so much more to your logo template.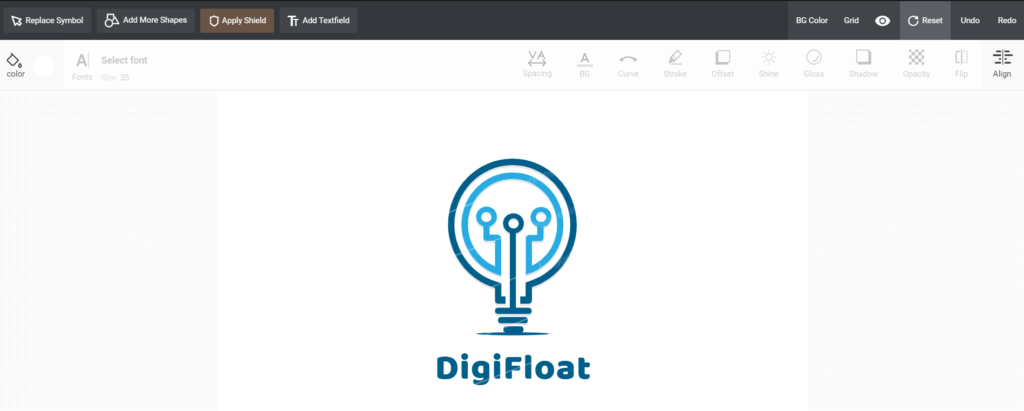 Features
Great customization options
Professional quality logo templates
Price: $39.99
Final Thoughts – The best logo design software for you
Your logo will be the most important aspect of your branding. It will set you apart from your competitors and show what your brand represents.
It is crucial that you spend time deciding on how you want to design your logo. I have listed plenty of logo design software for you in this post. They all offer different templates and different customization options. You'll have to choose the best logo maker software by considering your style and your budget.
If you want to skip this chaos, just hire us!
We will get your logo designed professionally within 24-48 hours for just $99.
You will get unlimited revisions and a 100% money-back guarantee with our most affordable logo design services.