A few weeks ago, we published an article titled "11 Tried & Tested Social Media Marketing Strategies for Small Businesses". We listed some of the best strategies that have worked for us and many of our clients who have small or niche businesses.
One thing that we talk about in that article, is the importance of good quality social media graphics. How people scroll through their news feed, never stop to read the content. It's always the image that grabs their attention.
But we understand that not every small business owner has the resources to hire a graphic designer. So, we decided to compile some of the best resources to help you create social media graphics for your brand.

How to Make Social Media Graphics
1. Where to find high-quality graphics?
For getting started with your social media graphics design you'll need a premade image. You can find these easily on the internet for free. These images come in two variants: Illustrations and Stock Images.
Top 4 Places to Look for Free Illustrations
Illustrations are both engaging and entertaining for a reader. Most big brands have opted out of generic corporate photography and stock imagery. They prefer illustrations more than images of real people.
Google, Uber, Airbnb, Slack, Etsy, are just a few of the brands that have distinguished themselves from others with illustrative content.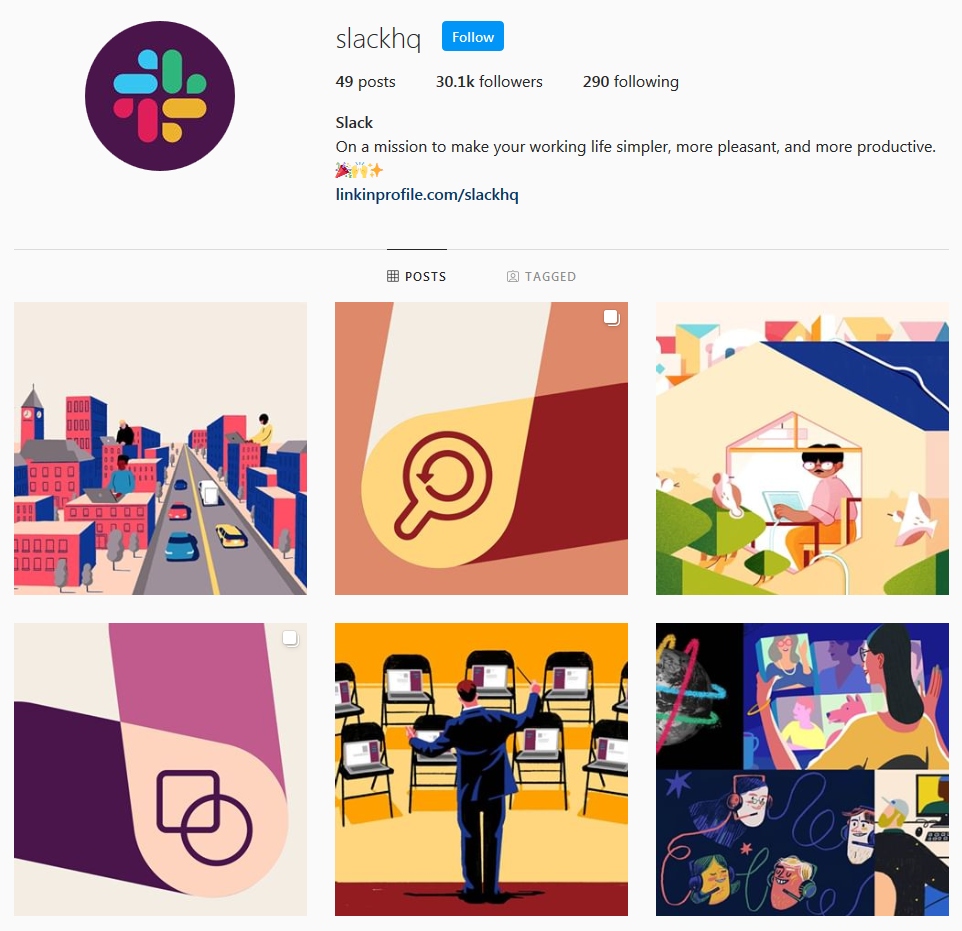 You can easily get free illustrations from the internet. Some of my favorite websites are:
unDraw
unDraw features more than 500 illustrations in every category you can imagine. Here you can find illustrations that fit your product, easily download these in png and SVG format and scale them as per your needs.
Freepik
Freepik offers thousands of free vectors, PSDs, icons, and photos designed by their team or their community of graphic designers. They also have a separate collection of customizable icons called Flaticon and a collection of free Google slides and PowerPoint templates called SlidesGo.
We have used their illustrations all over our social media channels.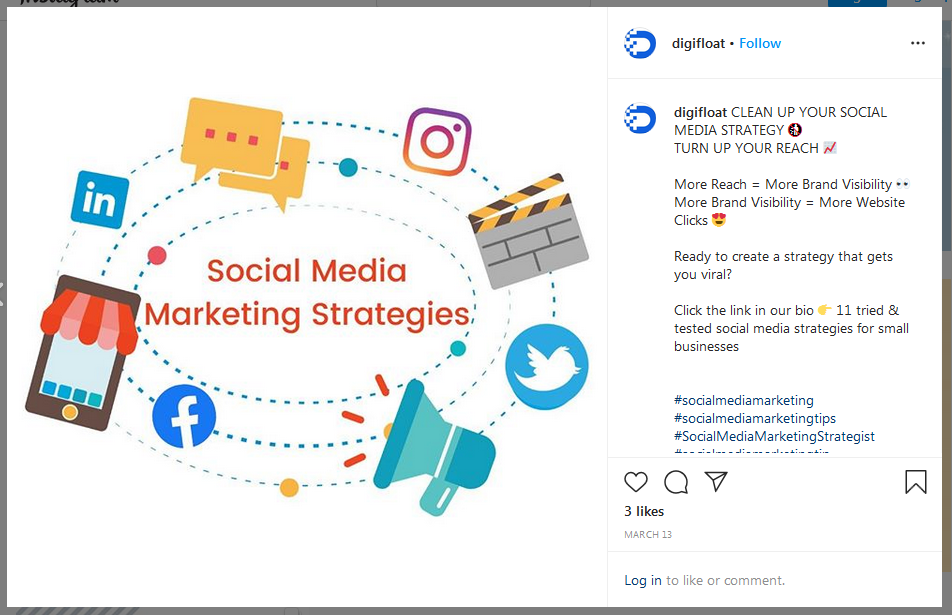 Glaze
Glaze features free illustrations and icons that are used by educational institutions, non-profits, startups, fortune 500 companies, and individuals alike. They guarantee a curated royalty-free illustration library with premium quality.
Open Peeps
Open Peeps is a library of hand-drawn illustrations that you can use to create scenes of people. You can use human characters as they are or create a completely different one using product design tools.
Top 4 Places to Look for Free Stock Images
If you still prefer using stock photography when you create social media graphics, I have some website recommendations for that too.
StockSnap
StockSnap has a large collection of high-quality stock photos that you can use for free – no attribution required. They add hundreds of images on a daily basis, making sure that you never run out of options to choose from.
Pexels
Pexels offers free stock photos and videos that can be used for both personal and commercial purposes. They aim to help millions of creators all over the world create amazing products, designs, and stories using their photos.
Unsplash
Unsplash features images ranging from wallpapers, textures & patterns, current events, food to spirituality. They claim their website features over a million curated photos contributed by more than 157,866 photographers everywhere.
Pixabay
Pixabay is another well-known website that features over 1.7 million high-quality stock images and videos shared by their talented community. You can easily copy, modify, distribute, and use their images on your social media channels.
Once you have finalized your image, you can start editing as per your needs.

2. How to edit social media graphics?
We have listed our favorite design tools that you can use to create social media graphics design. These tools do not require any special skills or technical knowledge.
Canva
You must have probably heard about Canva before. It is one of the most used tool by designers and non-designers alike.
This tool comes with really cool premade templates, custom image sizes, drag-and-drop interface, a large selection of fonts, elements and backgrounds, and much more. You can check out their collection of social media designs and meme generator.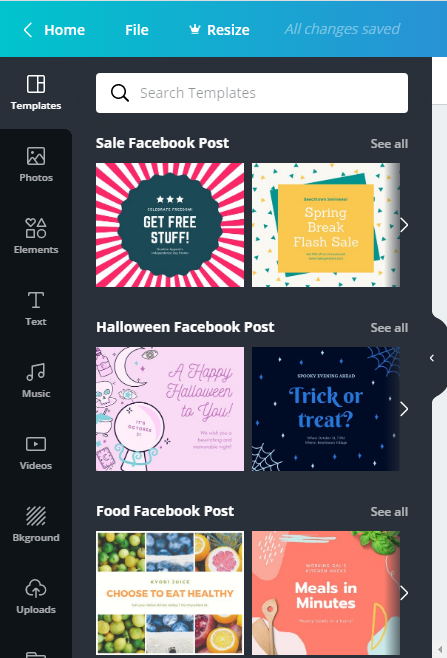 Canva is free to use for up to 8,000+ templates, 1GB storage, and up to 10 team members. Then you'll have to have to pay $9.95/mo per user.
Crello
Crello is one of the easiest online designing tools that you can use to create fun and free social media graphics. It offers more than 25,000 templates, 5,000+ animated templates, and 2,000+ animated objects.
You will find many of these templates directly on the home page. Once you select a template, you'll be redirected to the editing screen where you can play with text, background, and objects. You can also add your custom fonts too in the free version.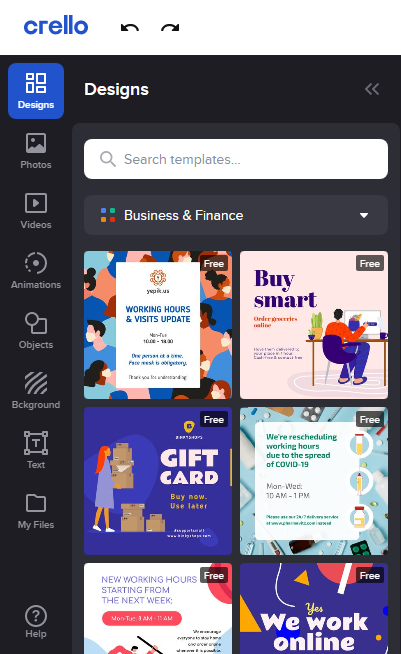 Although Crello has a remarkably similar interface as Canva, you can find different variety of graphics on Crello.
If you want to read about more websites like Canva, check out my article on the best Canva Alternatives.
Desygner
Desygner is one of those social media graphic design tools that is made especially for every non-designer. You get premade templates to choose from, using which you can easily build your design. The sidebar will help you select the design assets and effects you need.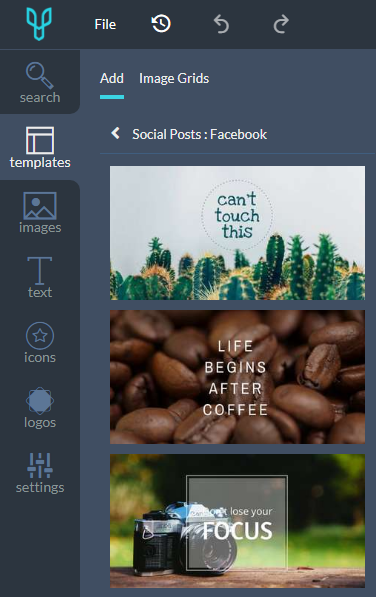 The best part about this tool is that it is extremely mobile-friendly. It is available for both iOS and Android. You can easily navigate through the menu to customize your image and text. You can also easily pull up a list of all layers, easily select, deselect, and rearrange them with a few taps.
Lumen5
We highly recommend using videos on social media. You can use our favorite video creation tool Lumen5. It offers one of the simplest video-making experiences.
You can start by entering a link to a blog post or create a video from scratch using their premade templates.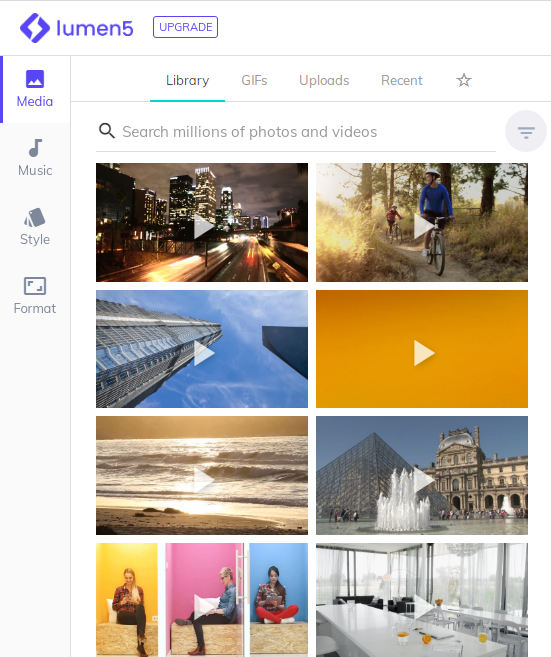 In their free plan, you can create 5 videos per month with a 720p video resolution.
3. Design Tips and Best Practices
With all the tools mentioned above, you have no excuse left for not creating visual content. Your social media graphics will not only make your content visually appealing but it will improve your engagement rate.
But before you start creating your social media graphic designs, have a look at some design tips and best practices that we have learned over the years.
These tips will help you shape consistent and lasting impressions about your brand.
Different Image Sizes
Take this tweet as an example: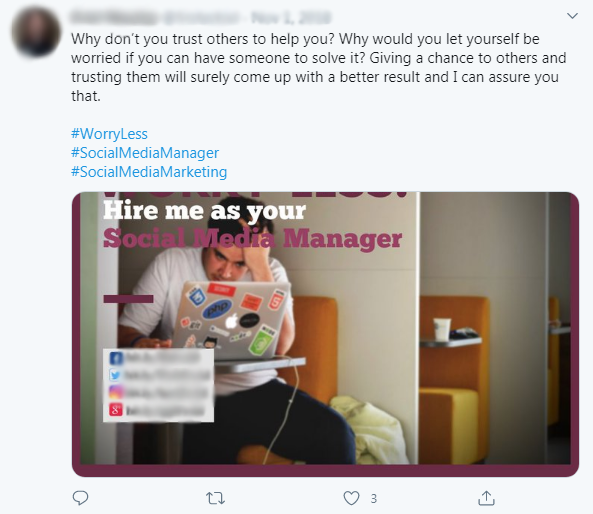 Can you spot the problem with this image?
Some content written above 'Hire me as your' is not visible.
This is what happens when you don't create an image in the size that is required by that particular platform.
Every social media platform has a different set of sizes for their social media graphics. A size that works for Facebook will not work for Twitter.
Either make sure you choose the correct size before you start editing or you can use a free tool from Sprout Social called Landscape to resize your images.
Here's a quick reference guide to image sizes for various social media channels: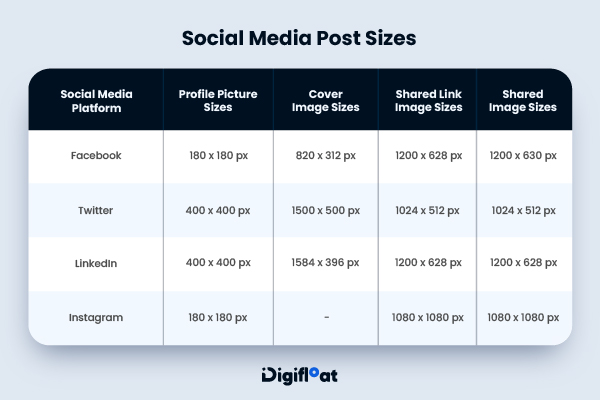 Consistent Typography
Any non-designer finds the job of selecting the perfect font terrifying. There are so many options to choose from.
One thing to keep in mind while selecting fonts for your social media graphics is readability. The typography shouldn't be too complicated. An average person who skims through social media posts should be able to get your message clearly.
You can experiment as you like but if you wish to stick to a safe option you can use sans-serif. It is considered the best font for the web.
Also, try to stick with a maximum number of 3 font types. If you try to add a different font with every new graphic you'll lose the consistency required in a brand.
Harmonious Color Scheme
Brands are distinguished by their colors. These colors reflect a feeling or emotion that the brand what's to convey. They set a mood and create a distinctive experience.
For example, color Red delivers a feeling of power and excitement. Green conveys health, hope, and nature whereas the color Blue represents trust, loyalty, and security, and so on.
Many brands choose the color scheme that is depicted in their logo design. See how Mcdonald's always sticks to their yellow color palette: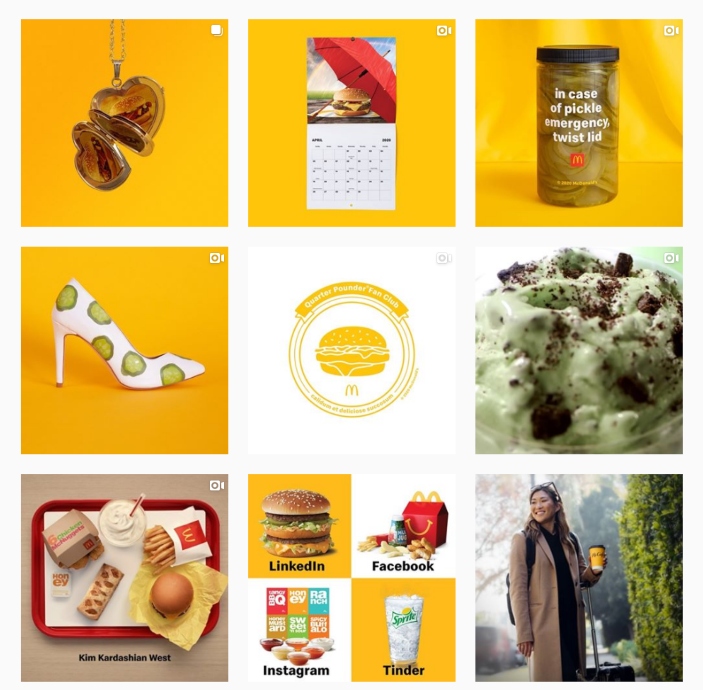 Choose a color that best represents your brand. Ask yourself, is your brand more playful or serious, modern or classic, youthful or mature, loud or subdued? This will help you finalize a color palette.
Remember if you choose a color, for example, Blue, you can experiment with its different shades. There are multiple variants of Blue like Blue Green, Blue Violet, Denim Blue, Aquamarine, Navy Blue, etc. You can switch between these as you go along.
Summing Up: How to Make Social Media Graphics
I hope you are all ready to create social media graphics. This is a part of marketing and branding that takes time and commitment. But it also delivers results like no other.
Do you feel like you don't have the right creative juice in you? Are you struggling to execute the right social media marketing strategy? We have an entire team of designers that would love to transform your brand presence. Contact us today to maximize your social results.