Even though we all want to publish social media content regularly we often feel tapped out of ideas. And it's more common than you'd think.
Creative block can be daunting especially when you have deadlines to meet. More often than not you'll find yourself asking "What to post on social media".
So instead of sitting around and waiting for creativity to strike, I'd suggest you browse through the internet to find new social media post ideas and get fresh perspectives.
To help you break this creative drought, I have compiled some social media post ideas in this article. I hope these ideas encourage you and awaken your creative senses.
Here're 25+ social media content ideas you can use for your business.
Social Media Post Ideas
Continue reading to see examples of these social media post ideas.

1. Testimonials
A positive testimonial from past clients makes every business owner feel wholesome. But it can also help you attract new customers. You can post these testimonials on your social media accounts to gain your audience's trust and show how well your product works.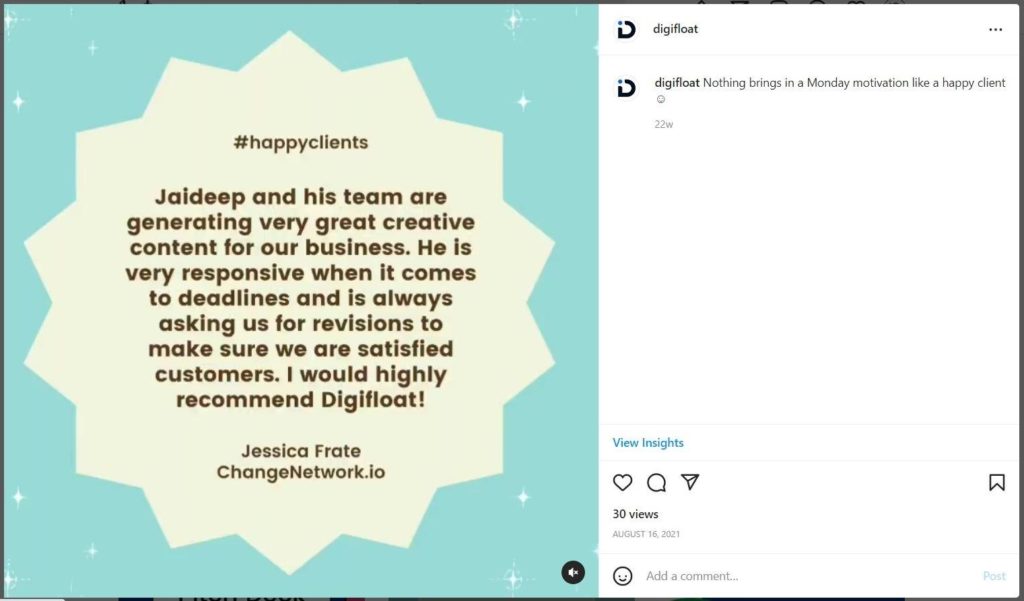 2. Memes
Today a majority of social media feeds are made up of memes. They have become a great way to increase your brand awareness and customer engagement.
Brands love to use them as it requires the least amount of effort to create a funny, relatable, and trendy that can go viral on the internet.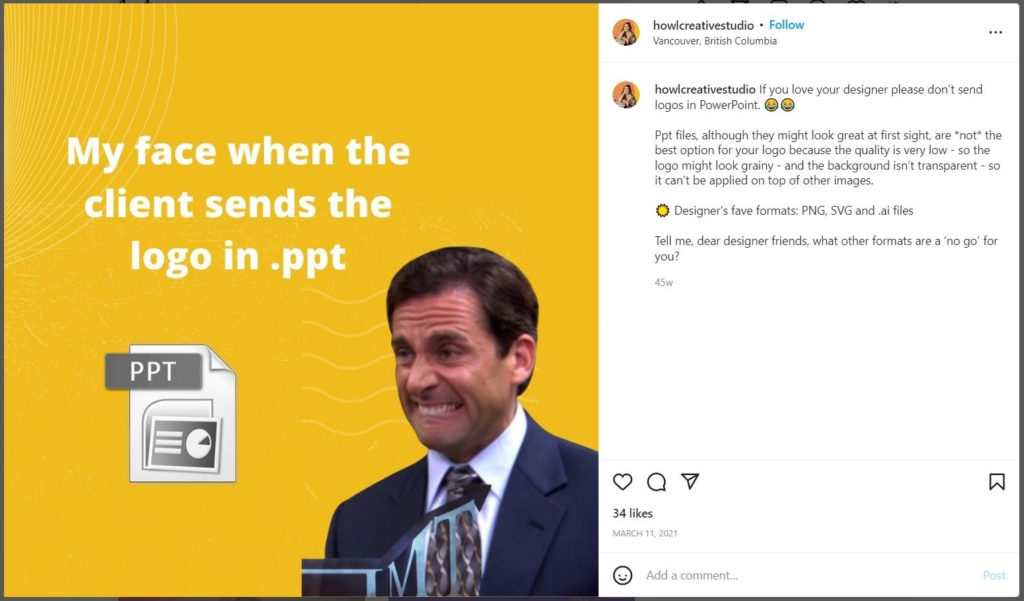 3. Gift Guides
Gift Guides are a popular search term and not just around holidays. People are always looking for birthday or anniversary gifts for their friends and family. You can compile and share your products as "gift ideas for valentine's day" or "the best gifts for your loved ones".
Here's an example of how Dropps created a carousel post of thoughtful gift ideas:
4. Industry News
You'll be shocked to know how many people utilize social media for news. It has become a much more popular and trusted source than traditional media platforms. You can seize this opportunity by sharing news updates from your business niche. Here's how Shopify does it:
5. Reaction to Industry News
If you're not the one breaking the news, you can always share your reaction and feedback. Even if someone wrote a new case study or research document, share that with your audience.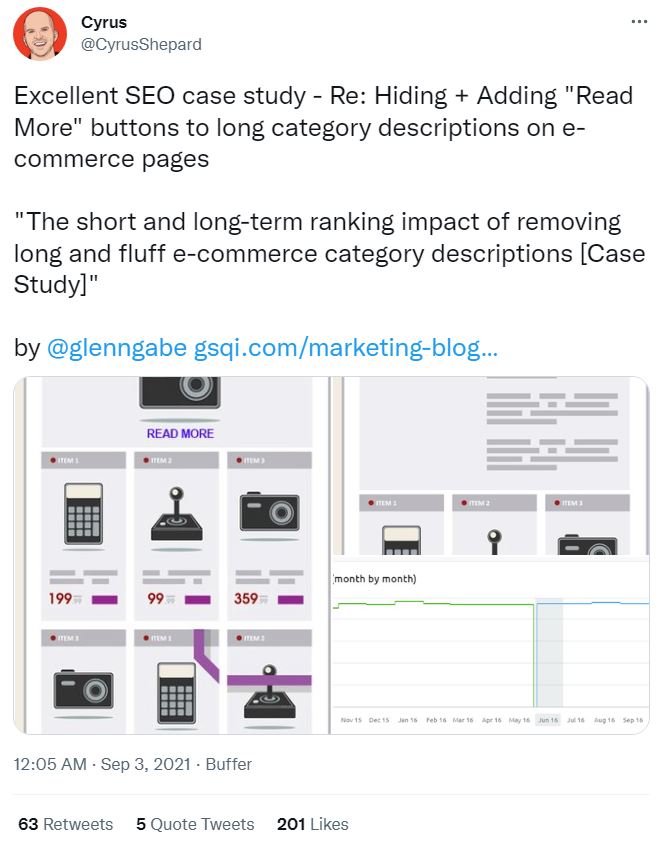 6. Play a Game
Another great way to engage with your audience is by playing a game. It can be a crossword, Pictionary, fill in the blanks, etc. These kinds of social media posts ideas also help bring diversity to your feed.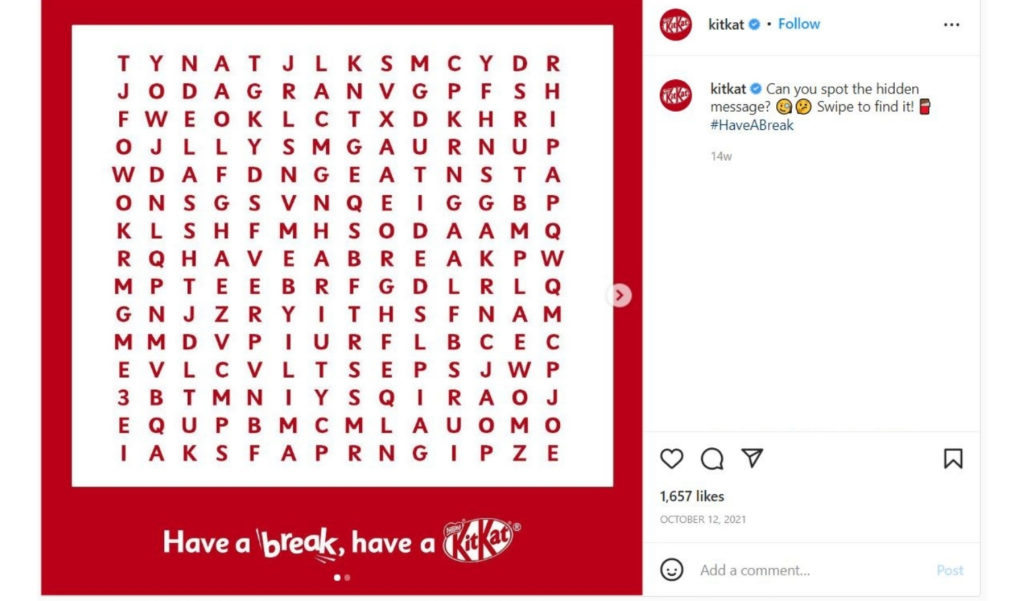 7. Celebrate International Days & Holidays
UNESCO has a list of international days to mark important aspects of human life and history. You can create a post or theme related to these days and share it with your audience.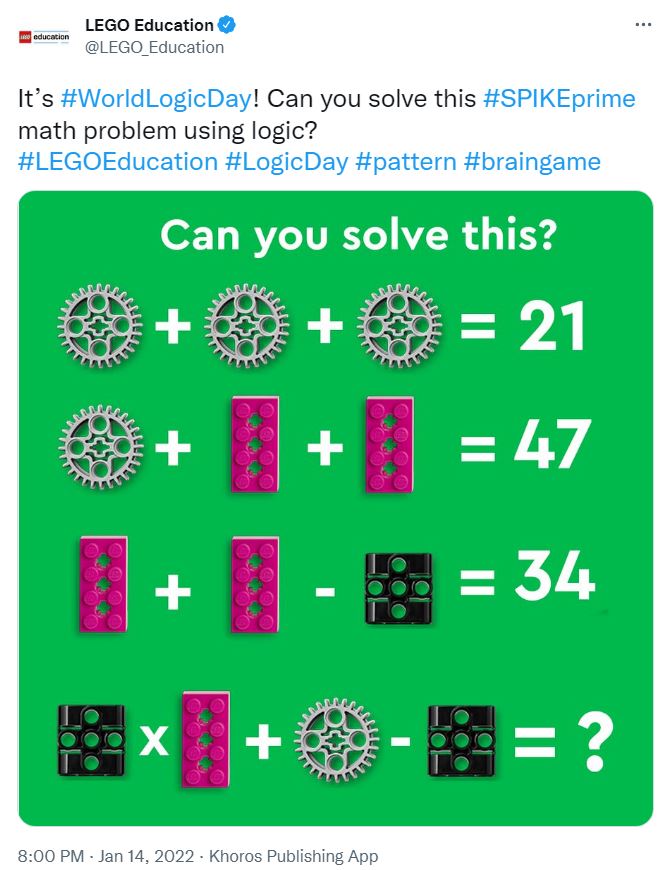 8. Product In Use by Customer
It's quite similar to a testimonial – you show your customers using your product/service. For example, Fenty Beauty is a cosmetics brand and they share their customers using their skincare and makeup products:

9. Company Culture
A positive company culture not only helps you attract and retain employees but also shows the human side of your brand to your customers. You can share pictures of office events, birthday celebrations, and team outings. If your company is working remotely due to the pandemic, you can share pictures of a staff meeting with a fun caption like this: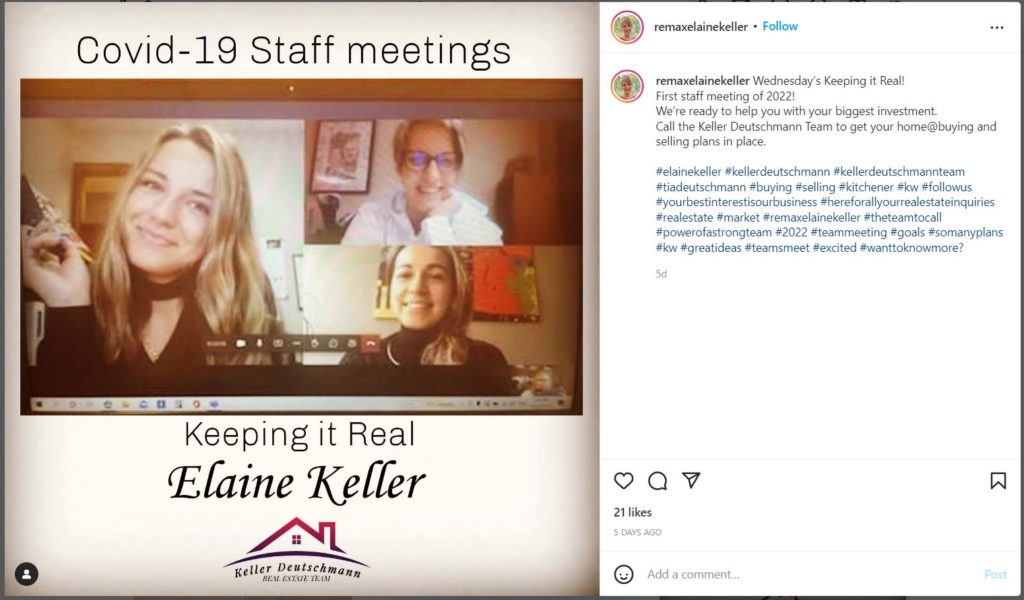 10. How to Guides
Social media isn't just about sharing fun content. You can share valuable insights on various topics. You can make carousel posts on Instagram or a thread on Twitter to share some tips from the areas of your expertise.
11. Tools & Resources
If creating a guide is too much effort, you can always share some tools and resources. It won't require a lot of research. You can list down any of your favorite tools for designing, editing, or anything else.
12. Product Images
Create simple social media posts featuring your product. You can show different variations of the product like the colors and sizes available.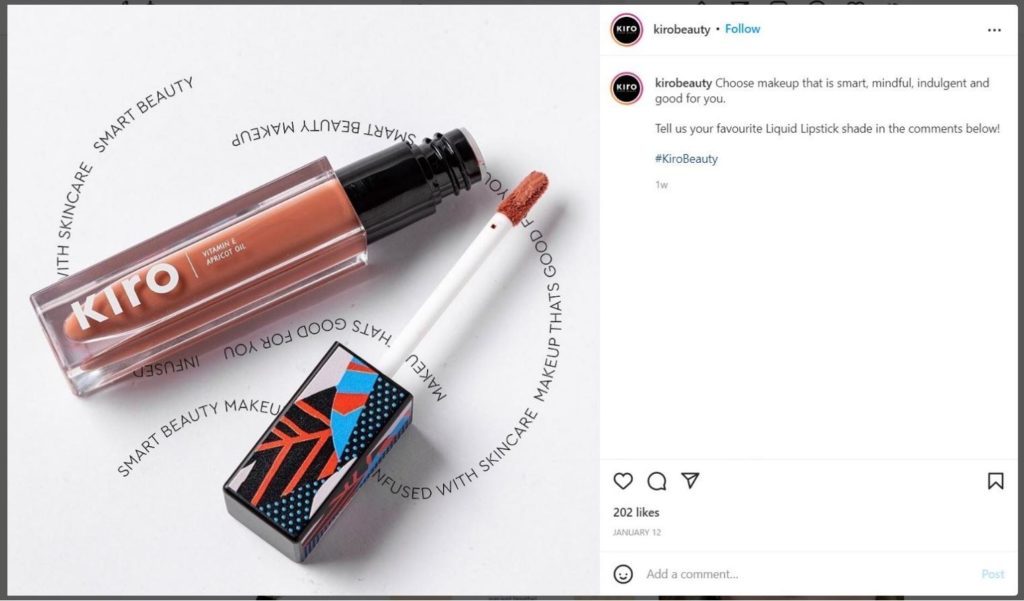 13. Portfolio
If you're selling a service, showcase your portfolio. For example, we are a graphic design agency, and we have added all our portfolio images as Story highlights on our Instagram.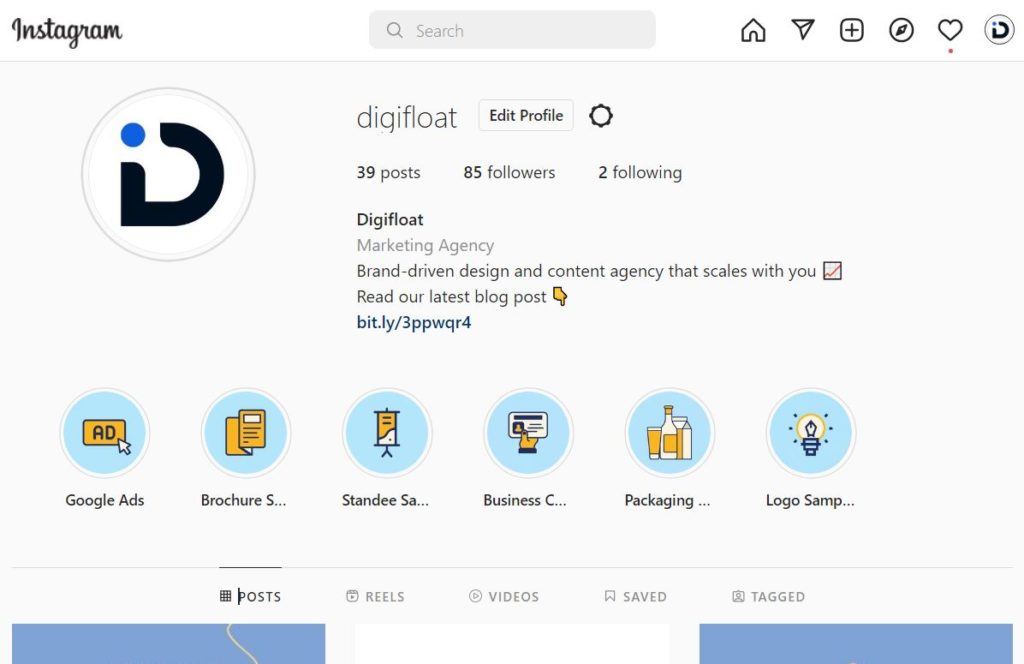 14. Quotes
This might look like an overused idea but people love motivational quotes. It's one of the most share-worthy content that can help you increase your brand engagement. You can share quotes that are relevant to your brand, for example, Anytime Fitness is a health and fitness brand that shares motivational quotes about workouts and staying healthy.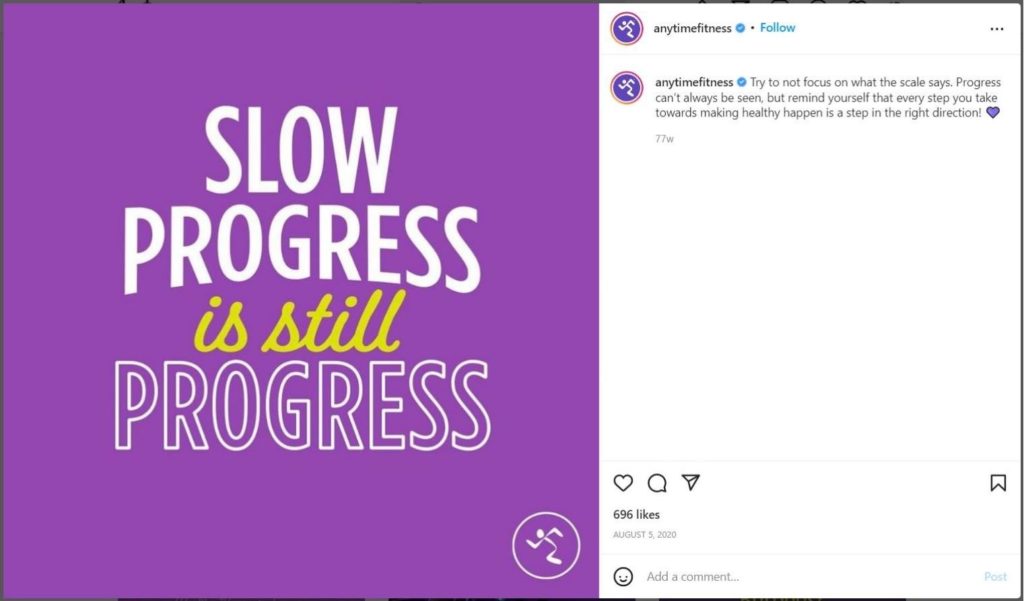 15. Amusing One-Liners
A witty one-liner grabs a lot of attention and shows the creative side of your business. Many brands like Oreo, McDonald's, Wendy's are well known to post such content, especially on Twitter.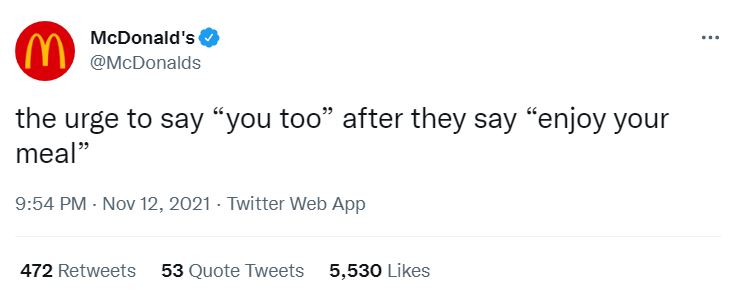 16. Blog Post
Sharing blog articles on social media is a popular content distribution strategy. But you have to ensure the caption is compelling enough to grab the attention of your target audience. If you just post links, it'll be considered spam and even social media algorithms will push your content down.
Here's a great example of a blog article shared by Toptal that has good engagement: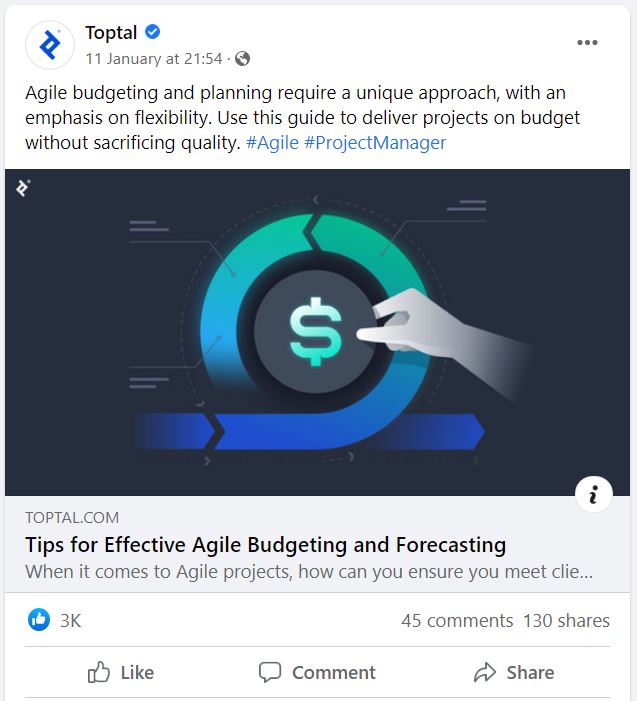 17. Employee Recognition
Employee recognition has many benefits – increased productivity, motivated employees, better team culture, and so much more. If are planning to incorporate some form of the employee recognition program, you can share that on your social media handles.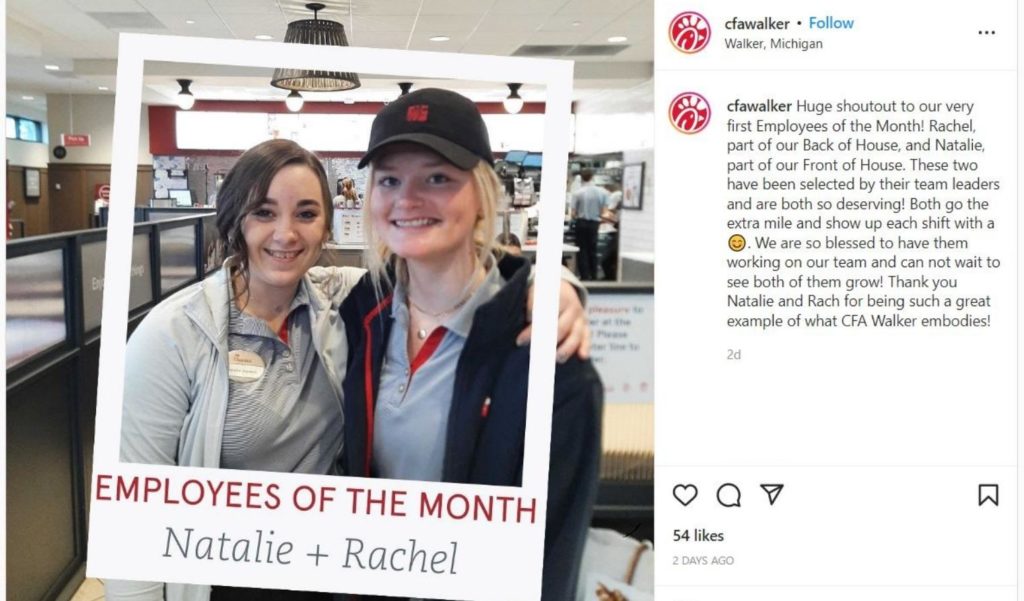 18. Movies to Watch/Books to Read
If your business niche is finance, recommend some finance books. If you are selling services to small businesses, recommend books and movies about startups. It's a form of light content that gets the audience's attention.
19. Discount/Offers
Every business runs some kind of discount or offers during special days or holidays. Social media is a great platform for you to announce these offers.
20. Hiring Post
Many job seekers rely on social media to find new opportunities. The most popular social media platforms for job posting are LinkedIn, Facebook, and Twitter. So if you're looking to hire someone, share the news by creating a social media post.
Here's an example of an hiring post that helped us attract so many talented graphic designers:
21. Behind the Scenes
Behind the scenes can be pictures of your team, your workspace, or even the initial stage of product development. They bring your brand to life by adding a human element.
For example, I found this amazing reel by Hophead Apparel where one of their workers is wearing the clothes he stitched.
22. Fill in the Blanks
The latest fill-in-the-blanks post trend is going viral on social media. These are so engaging, visitors almost feel compelled to finish the sentence.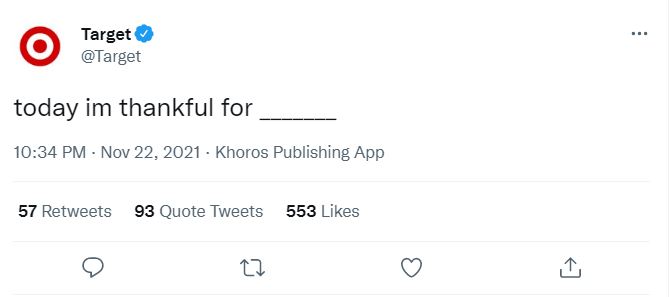 23. Charity Drive
Participating in a charity drive is a great way of giving back to the community. Even for a business, it has multiple benefits from free publicity to increase customer support. If you're participating in a charity drive, you can always share it with your audience in a modest post.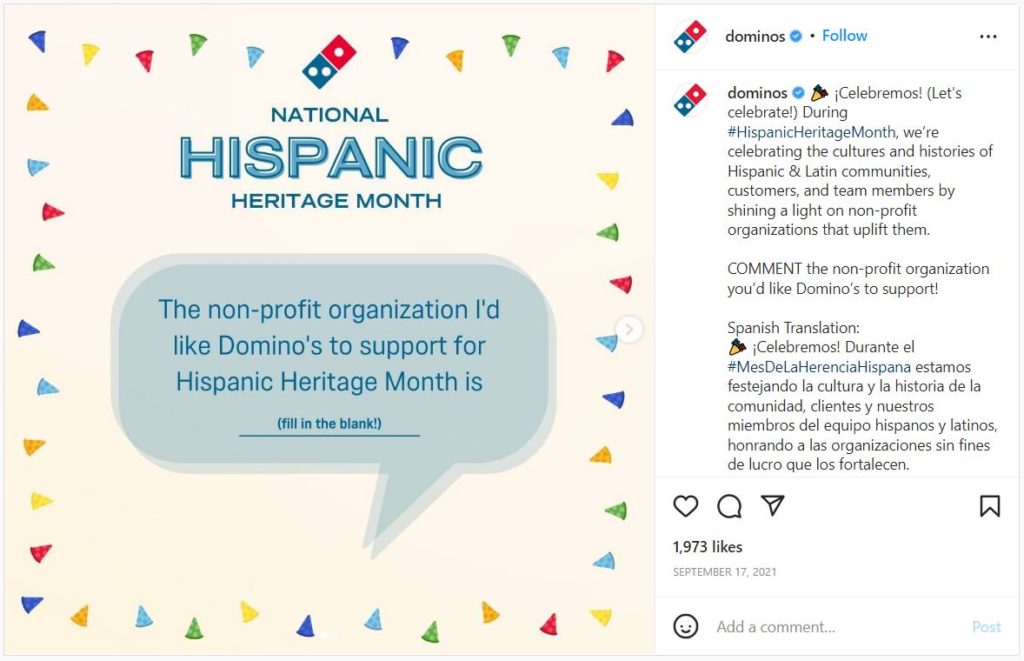 24. Roundups
Roundups can be yearly, monthly, weekly. You can create a roundup of your most popular blog articles, bestsellers, or most liked products.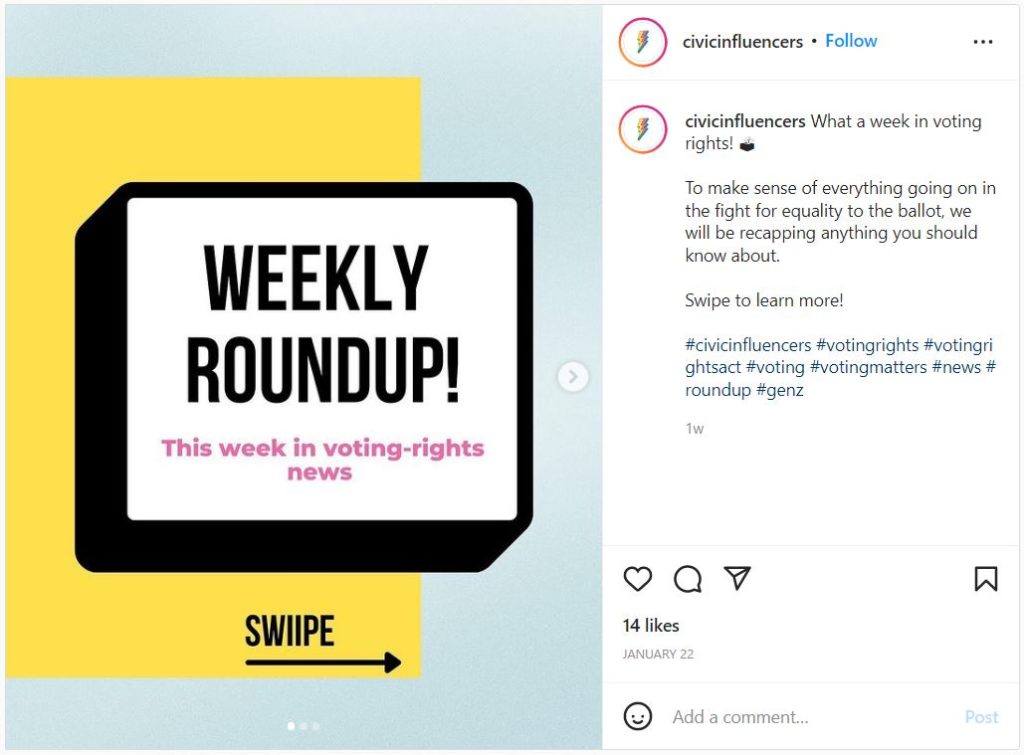 25. Give Out Gift Cards
As a giveaway, you can give out gift cards to your followers. It'll not only help you increase your followers and engagement but also improve your brand awareness.
26. Dog Pics
I have to confess, I spend hours on Instagram browsing through cute pet pics. Now you'd think if this is the kind of content you can publish on your business page and the answer is yes, you can!!
In the last few years, companies have started to adopt office pets to boost employee morale. And even during the work from home phase employees were sharing pictures of their pets on social media.
You can too share pictures of your employee's pets on social media to gain more likes and shares.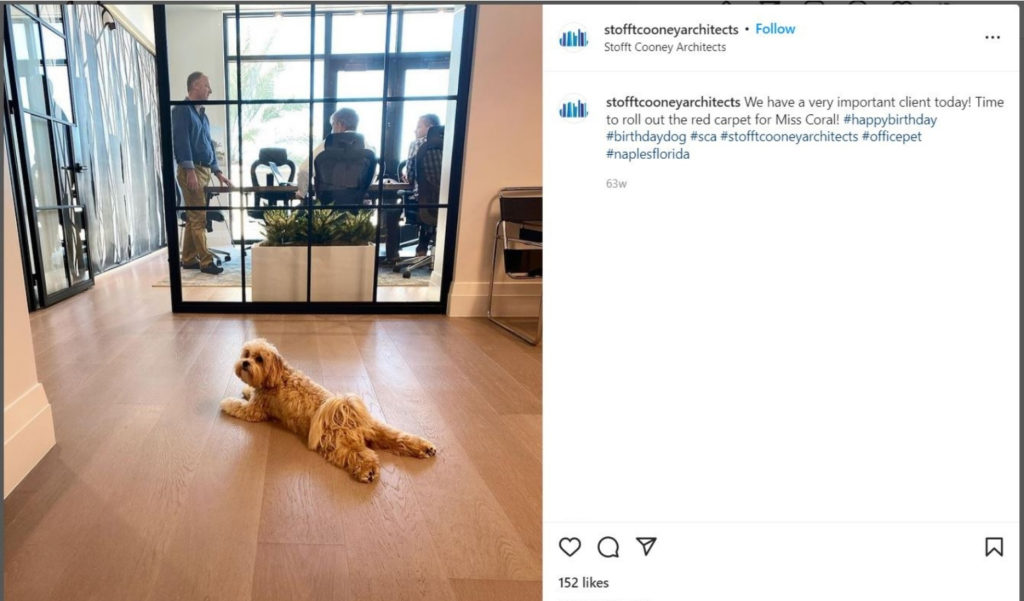 27. Celebrate Your Employee's Heritage
Heritage Months celebrate and acknowledge various ethnic and marginalized groups. You can use these occasions to not only celebrate but also educate your audience through social media.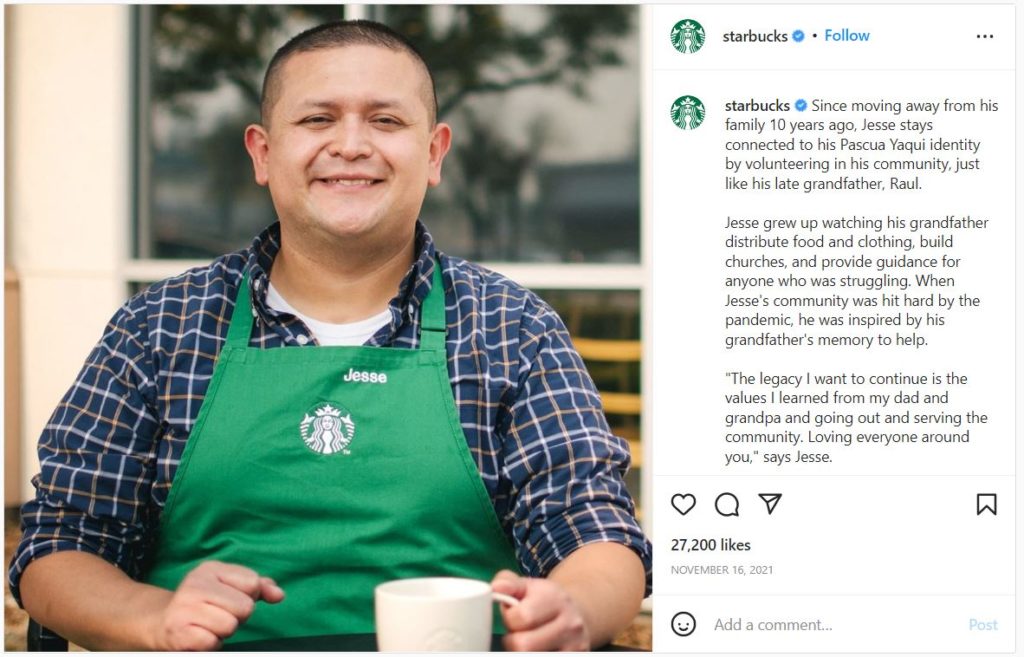 To Sum Up: Best Social Media Content Ideas
Social media marketing is all about experimenting with different ways to connect with your audience on social media. But in between multiple campaigns its important to keep your audience entertained. The social media post ideas I listed above will help you do just that.
But if you're struggling to constantly write, design, and publish social media content – let us help you out!!! We have a team of expert writers who can create the most engaging social media posts for your business. Sign up for our content writing services today!!!