Content is now at the front and center of most business strategies. Even at Digifloat, we prioritize investing in content marketing and have been doing this for years. We can write a book about how a small business should approach content marketing and create a fail-proof strategy.
But we also understand that there is no one-size-fits-all approach to content creation and marketing. It all comes down to your unique business and its target audience. Nonetheless, we won't leave you hanging.
In this article, we have discussed 12 content marketing ideas that have worked for our business. We'd highly recommend you to browse through these ideas and filter them out as per your business goals.
12 Content Marketing Ideas
Let's discuss these content marketing ideas in more detail…
1. Make Videos
Videos are a primary type of content produced by both small and large companies. This medium is so powerful that (according to Google) 70% of people online say that they bought from a brand after seeing them on YouTube.
Thus we'll definitely recommend you start incorporating videos into your marketing strategy. You can create small information videos or product demo videos using Biteable or any of its alternatives.
2. Be a Part of a Discussion
Talking to the audience and joining in their discussion on various platforms can help humanize your brand. We have even noticed that this kind of content marketing feels effortless and noninvasive to the audience.
You can achieve this by actively participating in communities like Indiehacker, Hacker News, relevant subreddits, and even Facebook groups. See what your target audience is talking about and what are their pain points. Try to help them out and indulge in real conversation instead of just pitching your product.
3. Target Bottom-of-the-Funnel Keywords
A customer's journey consists of awareness, consideration, and conversion. Many business owners feel that they have to be present at each of these stages. This isn't always necessary.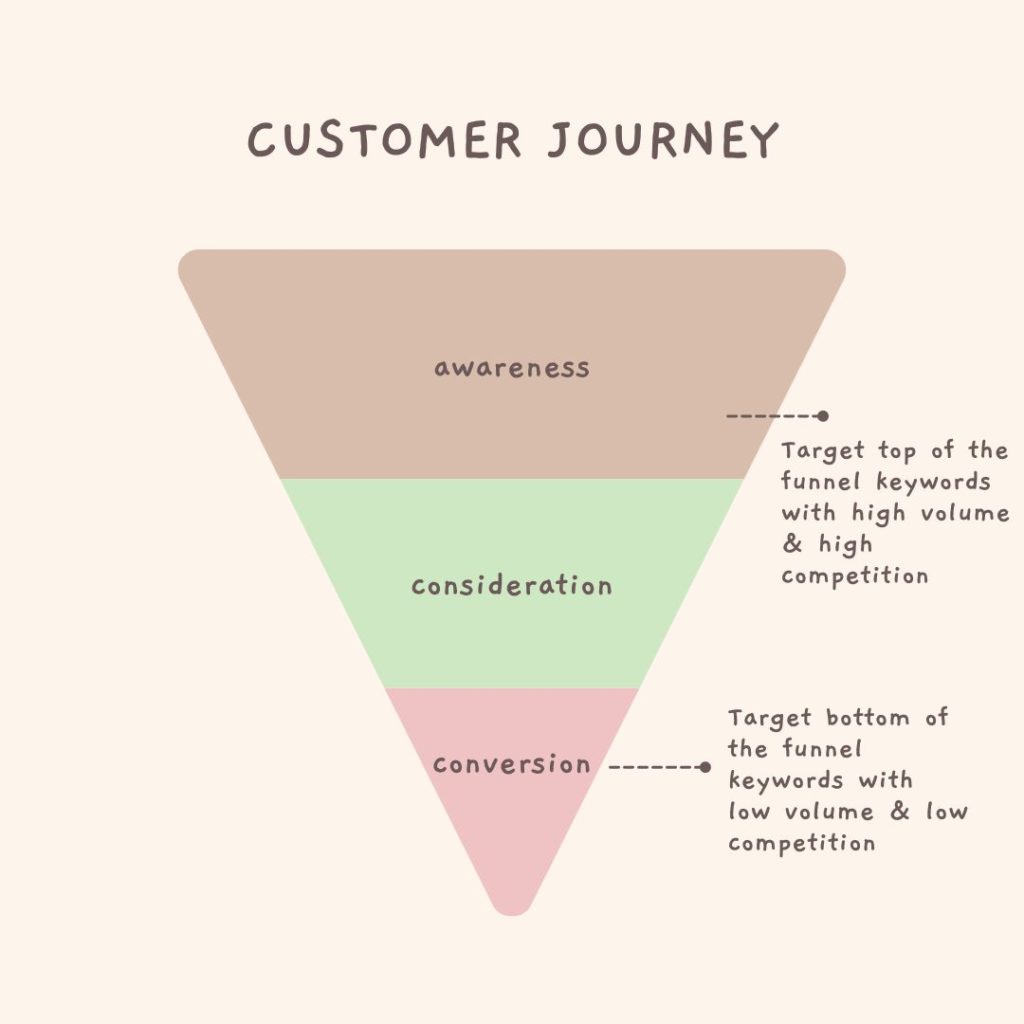 If you're a small business with limited resources, you should invest in bottom-of-the-funnel keywords that guarantee conversion. You will receive fewer website visitors, but the conversion rate will be higher every time.
For example, at Digifloat, we don't target top-of-the-funnel keywords like "why is graphic design important" or "why you need a graphic designer". These keywords are meant to spread awareness, but we want conversion. That's why we target bottom-of-the-funnel keywords like "best monthly graphic design services".
4. Start a Podcast
More than half of the US population listens to podcasts. It's a huge market where you can share your expertise and educate the listeners about your products. But to get started, you'll have to make a small investment in podcasting equipment and some software.
If right now it isn't possible for your business to start your own podcast, then you can try being a guest star on other people's podcasts.
You can look for podcasters in your niche and send them an email or connect with them on their social media. Tell them a bit about yourself and why you're interested in becoming a part of their podcast. Try not to make your message sound like a marketing outreach pitch. Instead, tell the person how you can add value to their podcasts.
5. Create How-To Guides
Trying to educate the reader is one of our fail-proof content marketing strategies. We are a design agency, but we put out articles that help teach basic design things to non-designers. For example, we have guides on how to design t-shirts, how to design a logo, and how to design a mobile app.
This has helped us establish ourselves as industry experts. You can argue that we are reducing our sales by giving people the solution for their problems that were intended to be solved by our product. But in reality, we convert more leads into sales from in-depth and informative how-to posts because our audience trusts our knowledge and expertise.
6. Use Social Media
You're probably already using social media for your brand. But do you have a social media strategy, or does your profile look like this: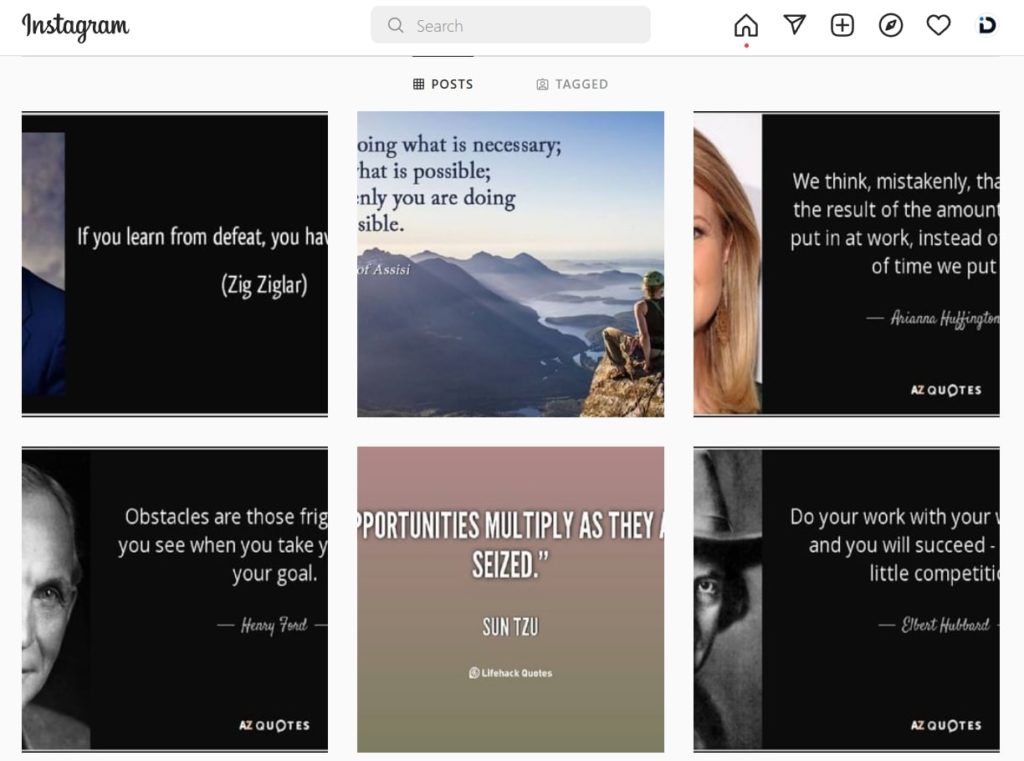 Putting out random posts on social media doesn't help your business. You need a strategy that can help attract and engage your audience and also support your content marketing efforts.
We have previously summarised our tried and tested social media marketing strategies on our blog. But in a nutshell, you need to identify your business and marketing goals, the type of content that would attract your target audience, and the frequency of posting.
It's also important that your posts are visually appealing to gain more likes and shares.
7. Run Social Media Ads
Apart from growing your brand awareness organically, you can also leverage social media ads. Facebook definitely has the most active advertisers, but Twitter, Instagram, and LinkedIn are also quite popular among many brands.
Here's an example of how the brand Canva uses social media ads to promote their case studies and blog articles: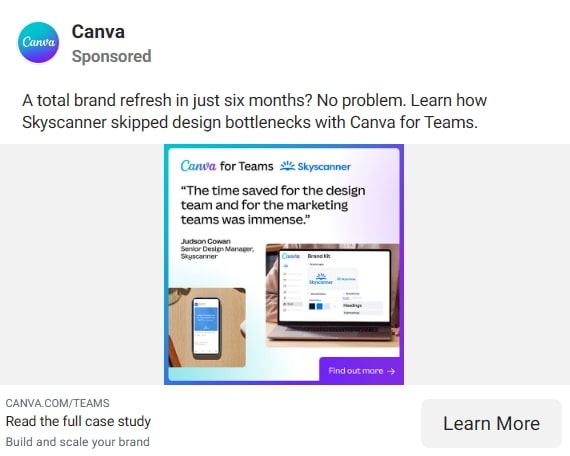 8. Do Guest Posting
This is one of the oldest content marketing ideas in the book. But it's still worth the time and effort because it can help improve your SEO and increase organic traffic.
A good guest posting approach would be to expand on some topics that you have mentioned in your previous blog posts. You can also write opinion and advice-based articles about relevant topics from your niche, like customer acquisition and customer success stories.
9. Partner With Affiliates & Influencers
You can find many influencers from your niche on YouTube, TikTok, and Instagram. Even blog owners with regular readers and subscribers use affiliate links in their articles. You can reach out to them with content partnership opportunities in exchange for a small percentage of the sale.
10. Run UGC Campaigns
User-generated content (UGC) is any content (images, videos, etc.) posted online by your customers. For example, if you're an eCommerce store selling jewelry and one of your customers shares a picture of themselves wearing your jewelry, then that would be UGC.
This kind of content has many benefits, as it gives your brand credibility and authenticity. Plus, a potential customer is more likely to buy your product when they see it being used by your existing customers.
11. Give Away Something for Free
Giveaways on social media are a great way to attract new customers. In fact, according to Tailwind, contest posts on Instagram get 3.5 times more likes and 64 times more comments than other regular posts.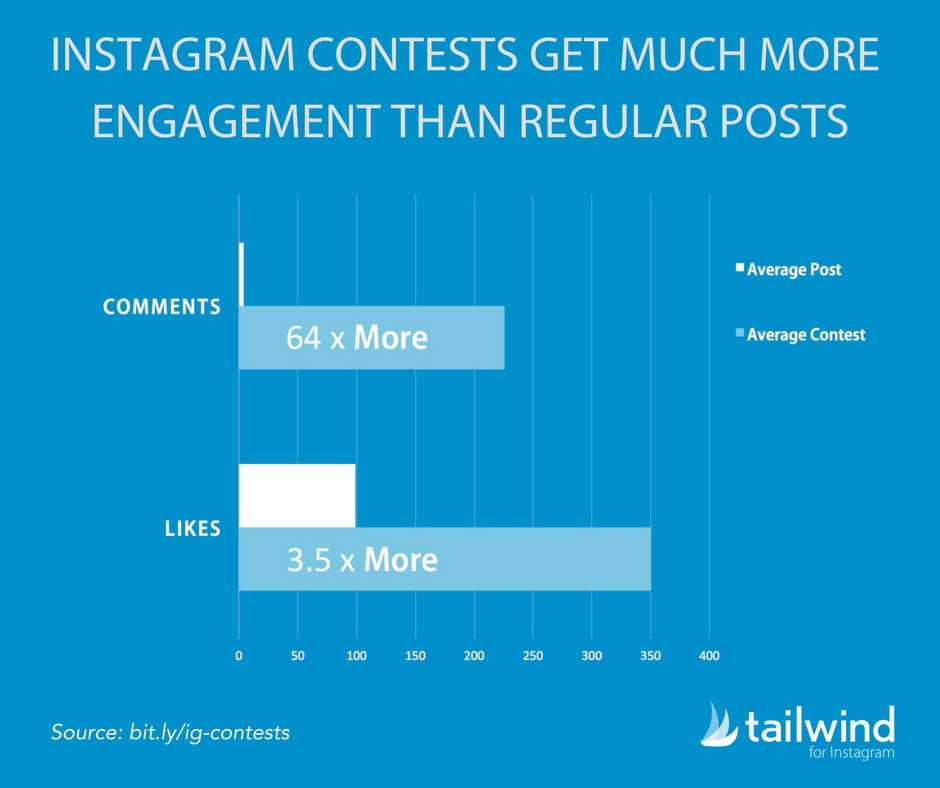 You can also use giveaways and content as a part of your content marketing ideas to grow your fanbase.
12. Repurpose your Content
Repurposing your existing content can help you reach a new audience and reinforce your message. It's also a great content marketing idea when you're stuck in a creative block.
Our go-to way of repurposing blog content is converting it into an ebook, infographic, or a carousel Instagram post. You can do the same with the help of Canva or any of its alternatives.
Apart from that, some other quite popular methods of content repurposing include:
Creating a YouTube video or Instagram Reel
Post snippets on Twitter
Create a Podcast
Share a summarized version on Indiehacker or an appropriate Subreddit
Share as a newsletter to your email subscribers
Summing Up
All the content marketing ideas mentioned above worked for our business. You can easily twist and twerk these according to your business goals and target audience.
If you need more help creating good quality content for your business, sign up for our content writing services. Our team of professional writers have specific industry expertise and can help you deliver content in any niche.