Being a design agency we know the value of free graphic design resources and tools.
Not just for a designer but also for a marketer or an entrepreneur.
And if you are running a business online, you should know how to make some basic designs. You cannot always depend on someone else, right!
With that in mind, I have created this list of free graphic design resources to help you design something quick and easy.
Our design team came together to pitch their favorites and I also reached out to the design community on Indiehacker and Facebook. Hence every tool in this list is backed by good reviews.
Also, I made sure all these graphic design resources have a basic free plan. So you won't have to worry about spending extra bucks.
41+ Free Graphic Design Resources
Let's explore each of these free graphic design resources categories in detail…
Stock Photos: Free Graphic Design Resources
Stock photos are some existing photos made available for license. These are perfect for marketing, advertising, for any other promotional work on your websites or blog.
1. Unsplash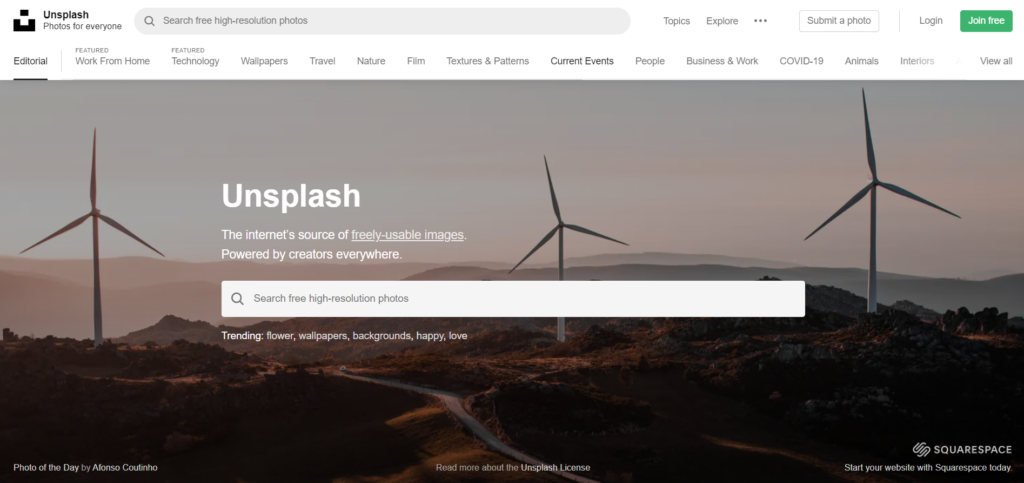 Unsplash is one of the most popular collections of stock photos. It features more than 2 million high-resolution images that are free to use for personal and commercial purposes.
Visit Unsplash
2. Pexels

Pexels offers free stock photos and videos that can be used by designers, bloggers, and everyone else. This platform has given talented photographers a huge audience to display their beautiful products and designs.
Visit Pexels
3. PikWizard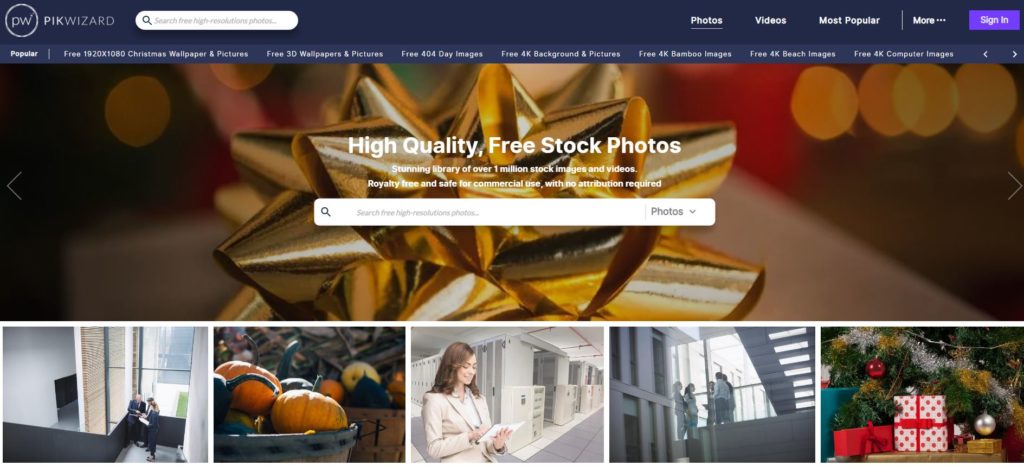 PikWizard offers over 1 Million royalty-free stock images and videos for commercial use, with no attribution required. You can easily download high-quality images and use them for all your marketing and advertising purposes.
Visit PikWizard
4. Pixabay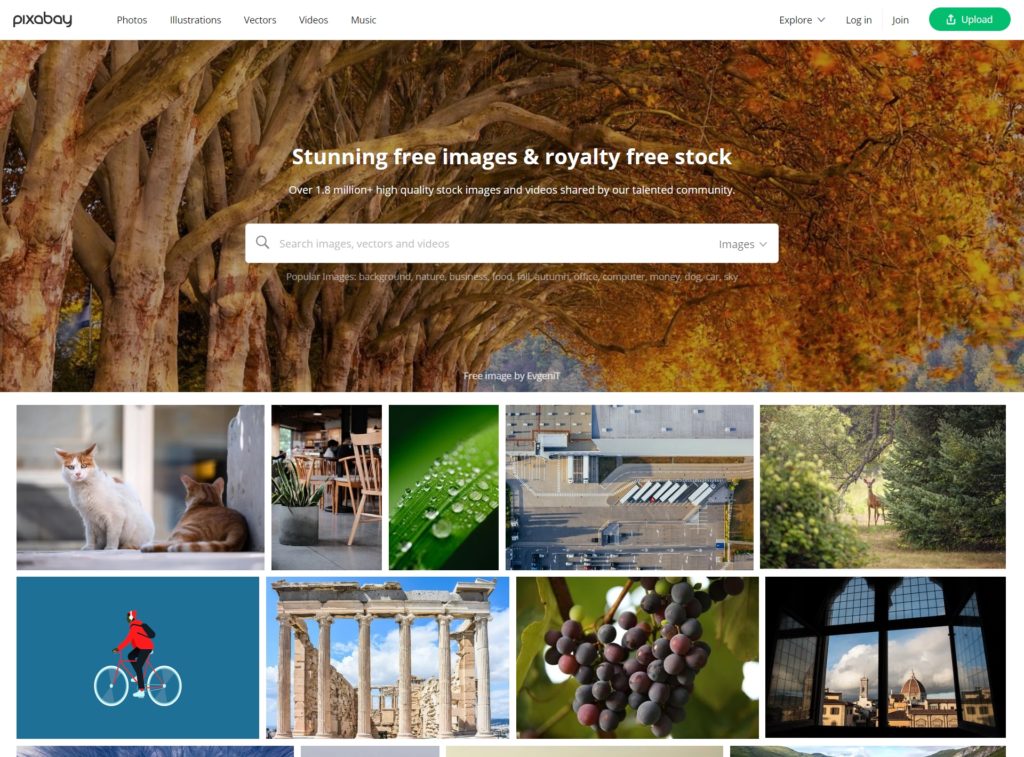 Pixabay is another vibrant community of creatives that share copyright-free images and videos. You can easily copy, modify, distribute, and use the images for personal and commercial purposes.
Visit Pixabay
5. StockSnap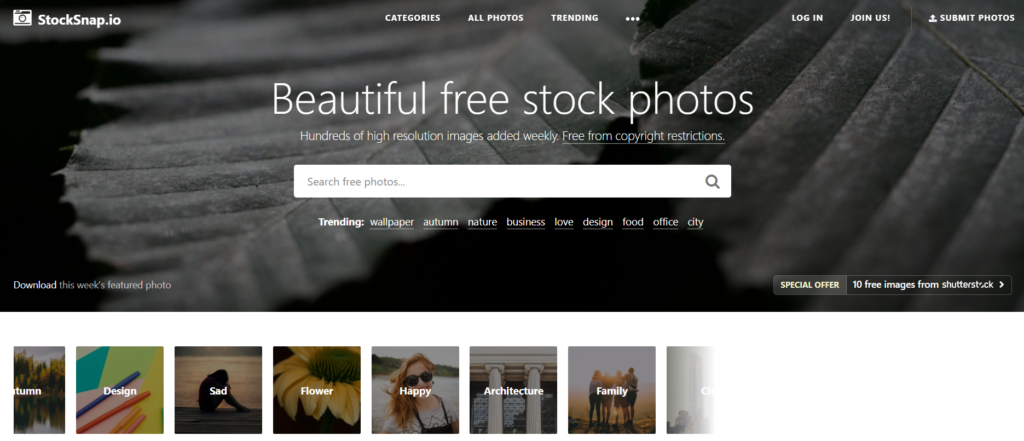 StockSnap's beautiful and high-quality stock photos will get you covered if you are building a business website, creating a print brochure, crafting a digital or magazine ad, or some other brilliant creative project.
Visit StockSnap
Bonus: Envato Elements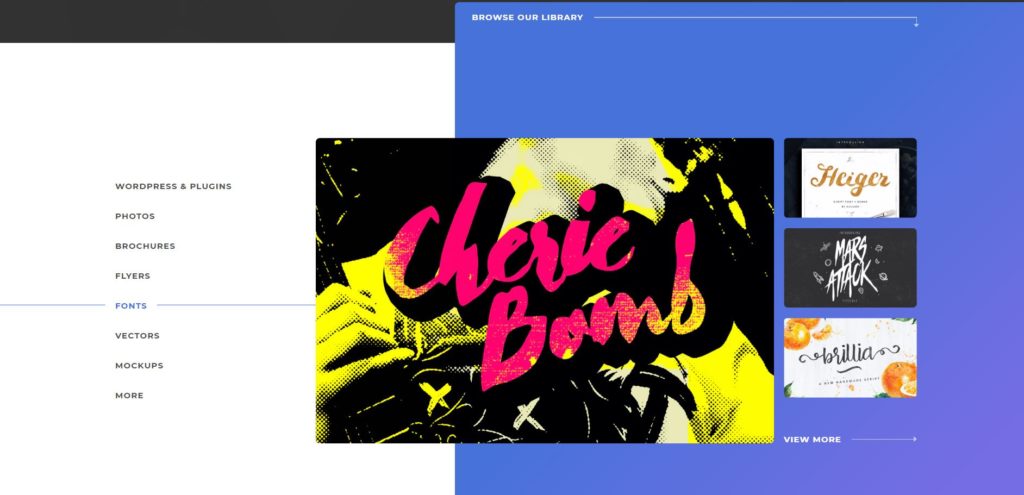 Envato offers a creative subscription where you can get access to 600,000+ design-ready assets for all your project needs. You can download stock photos, video templates, presentation templates, fonts, and so much more for one low price.
Visit Envato Elements
Illustrations: Free Graphic Design Resources
Initially, these were only used in children's books, but today illustrations are a major part of website design. They appeal to a larger audience and make your product stand out from the rest.
6. Blush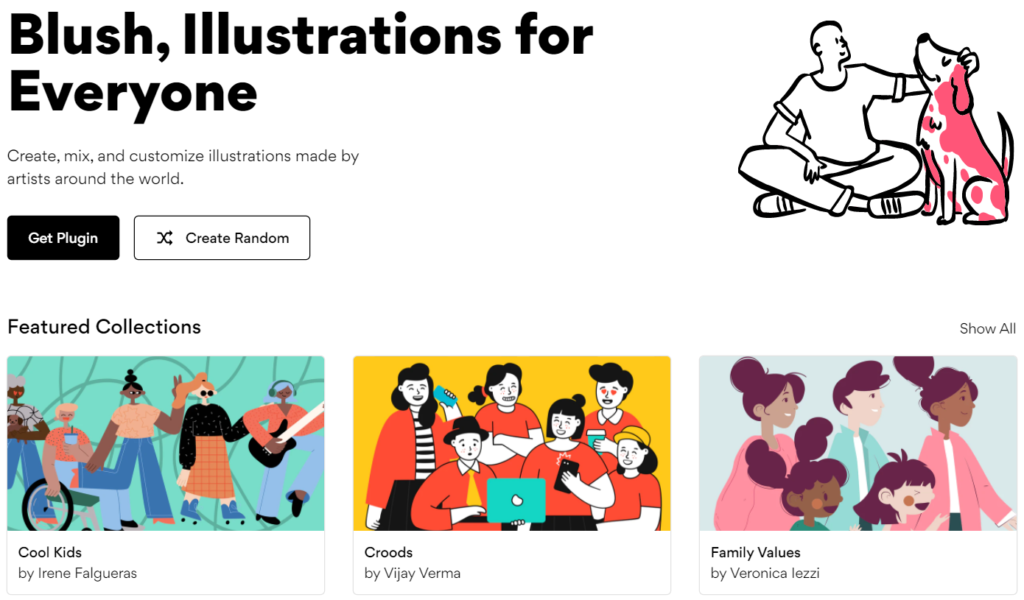 Blush is a collection of customizable free illustrations from artists around the world. Their goal is to make art more accessible to all while championing illustrators.
Visit Blush
7. Drawkit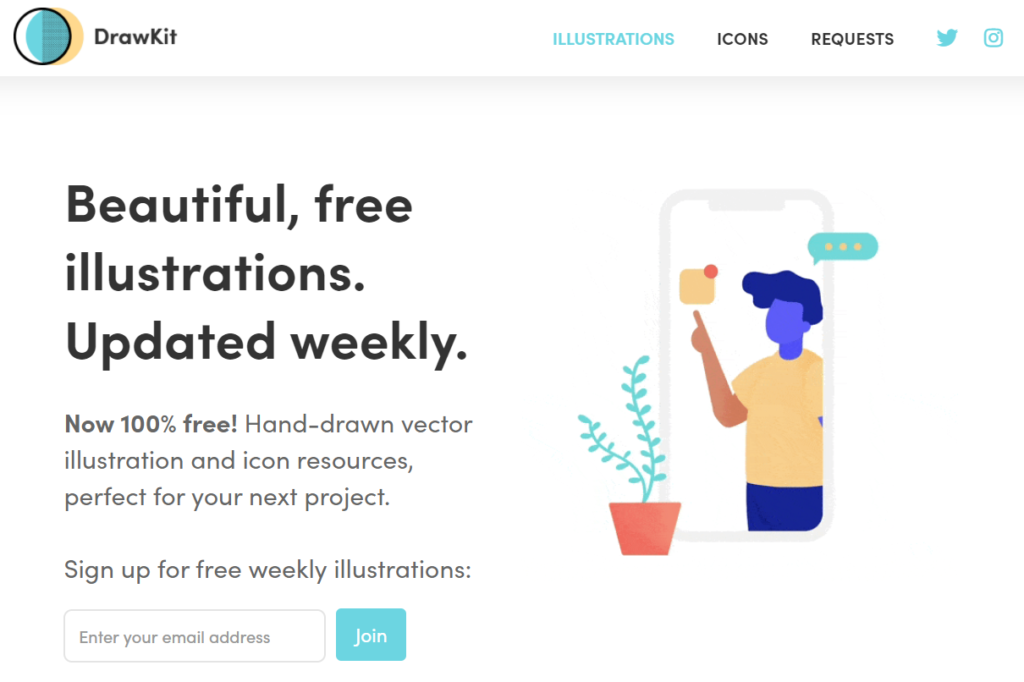 Drawkit is another 100% free hand-drawn vector illustration and icon resource. You can download and use their illustration easily for your next project.
Visit Drawkit
8. Open Doodles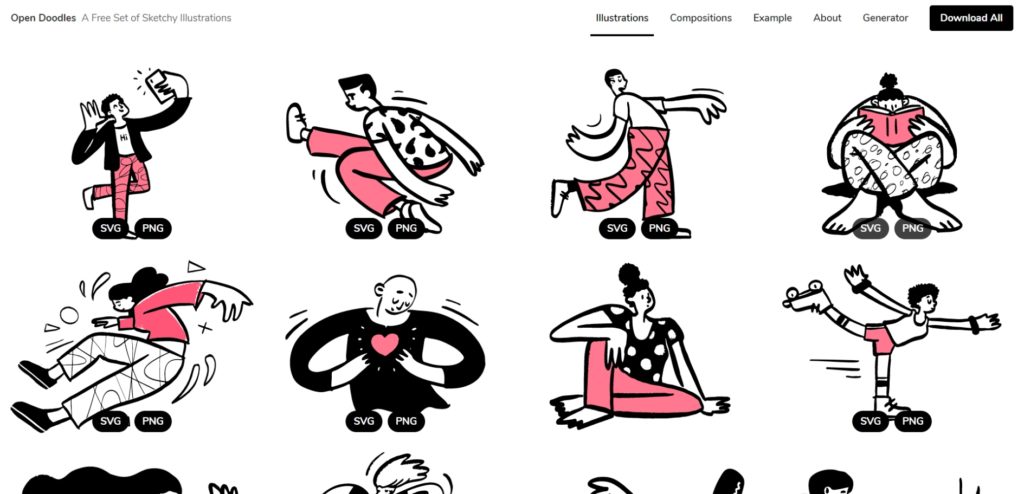 Open Doodles by Pablo Stanley features some cool scans of sketches that he drew on his notebook. You can download individual assets with source files and edit, remix, share, or redraw without restriction.
Visit Open Doodles
9. unDraw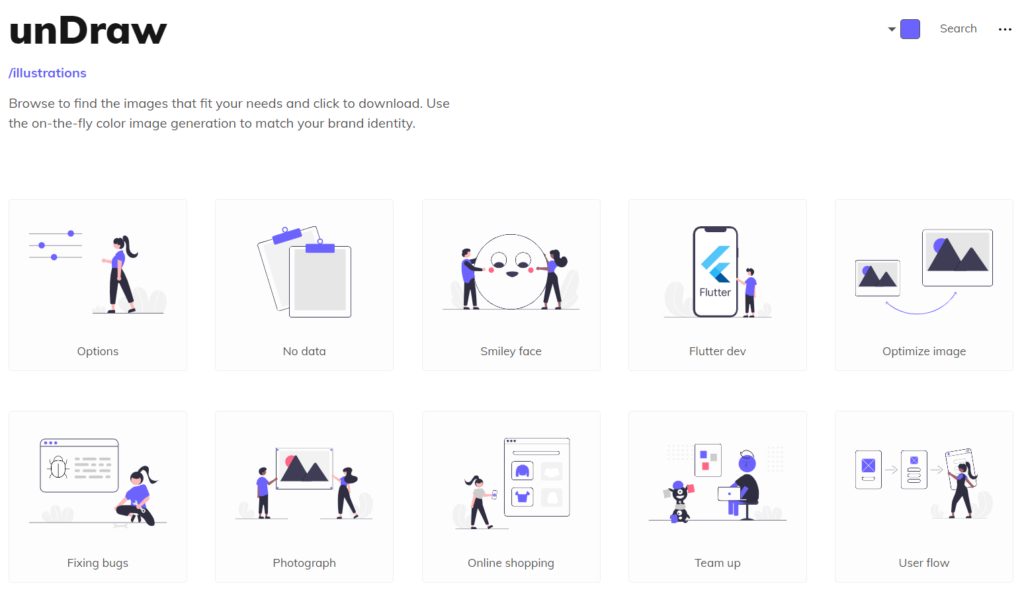 unDraw is a collection of more than 500 free illustrations in every category imaginable. You can change the color of these illustrations to suit your brand and download them in both PNG and SVG formats.
Visit unDraw
Icons: Free Graphic Design Resources
Icons, if used properly, enhance usability and improve the design of your app and web page likewise. They are also an essential part of many user interfaces as they visually express objects, actions, and ideas.
10. Flaticon

Flaticon by Freepik is the largest database with over 33,99,000 vector icons for your website, social media, and web apps. You can find these in PNG, SVG, EPS, PSD, and BASE 64 formats.
Visit Flaticon
11. iconmonstr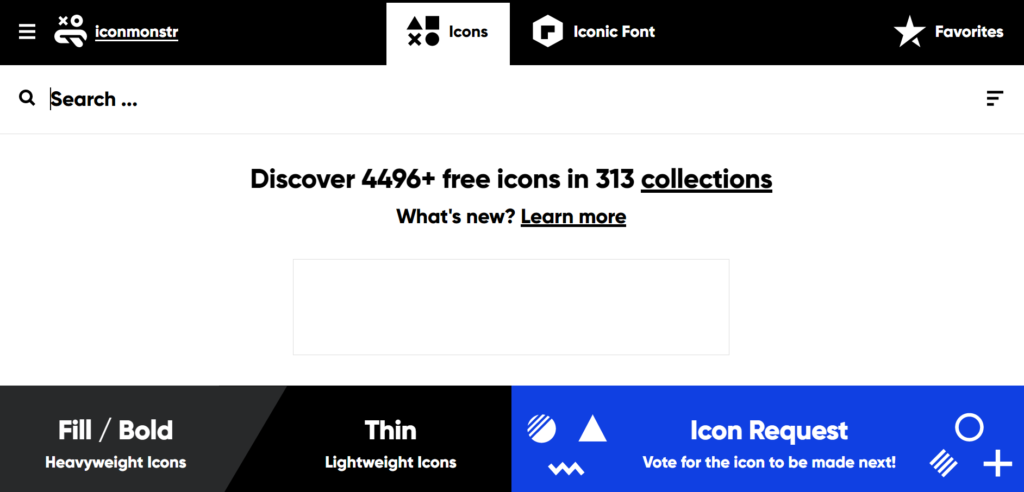 iconmonstr features both icons and iconic fonts in multiple formats. It is created by Alexander Kahlkopf, a senior designer with over 15 years of professional experience in icon design.
Visit iconmonstr
Stock Videos: Free Graphic Design Resources
Videos are driving the internet today. They not only engage better with the audience but also help in quickly delivering the brand message.
Still creating them from scratch can be very time-consuming and expensive. It is always better to use stock videos for marketing if you are on a budget.
12. Videvo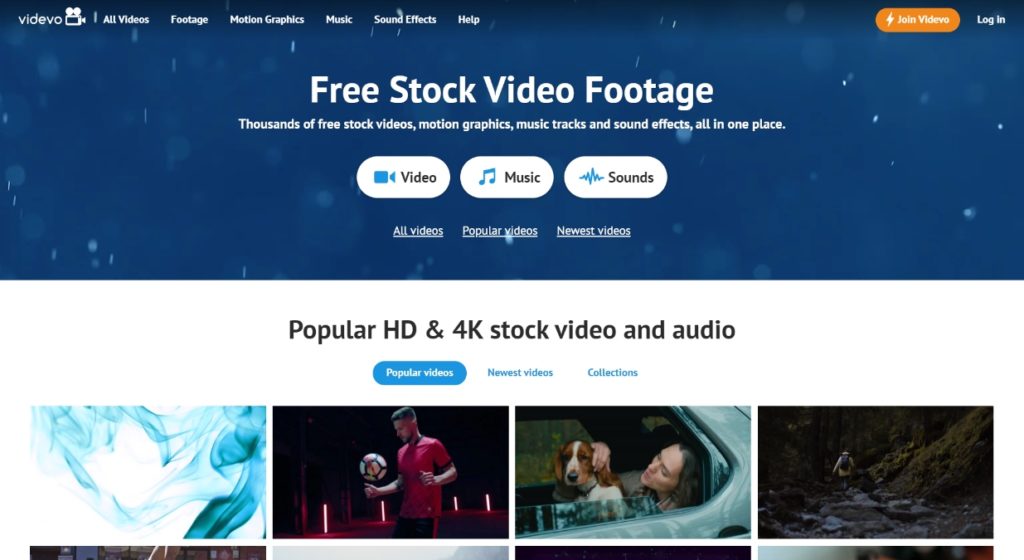 Videvo is a collection of over 70,000 video clips in 4K and HD. They also offer a wide selection of royalty free music and sound effect files with over 100,000 clips.
Visit Videvo
13. Coverr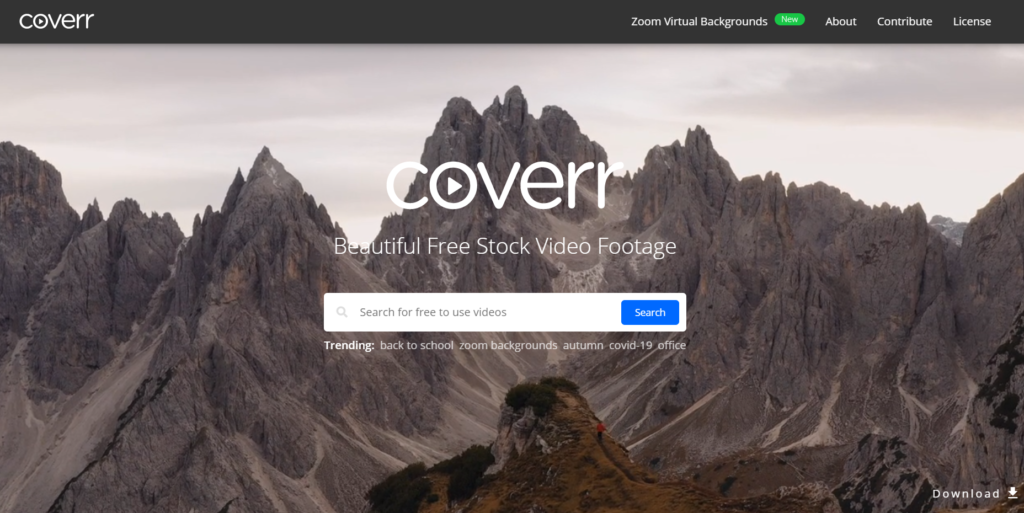 Coverr is made by filmmakers who wanted to provide entrepreneurs free beautiful looking videos for the products they were building. You can use their videos for personal and commercial purposes without any restrictions.
Visit Coverr
14. Mazwai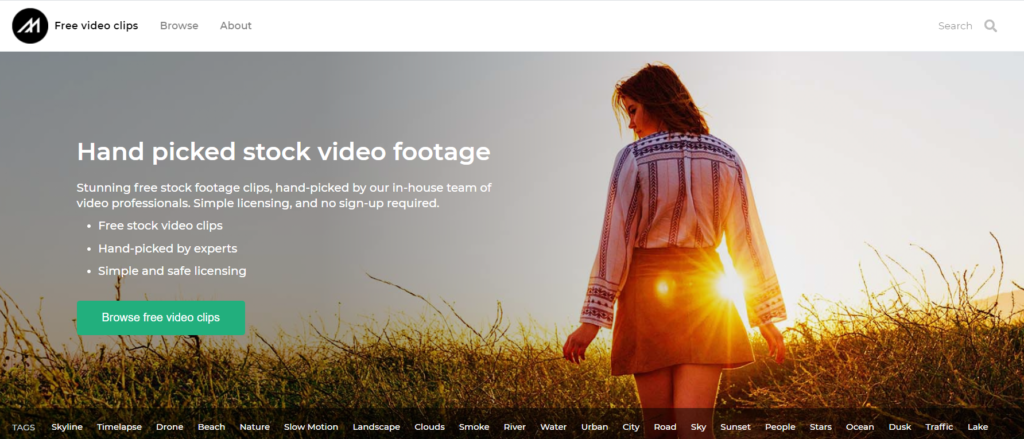 Mazwai, another resource for free stock footage was created with one clear mission of giving creators around the world free access to beautiful stock footage. All their footage is hand-picked to ensure the highest level of quality.
Visit Mazwai
Fonts: Free Graphic Design Resources
Fonts are the most important part of the online world. But there is a lot of confusion regarding the laws that govern the use of fonts. It is always better to use fonts from a trusted free online font generator to avoid legal issues.
15. Font Squirrel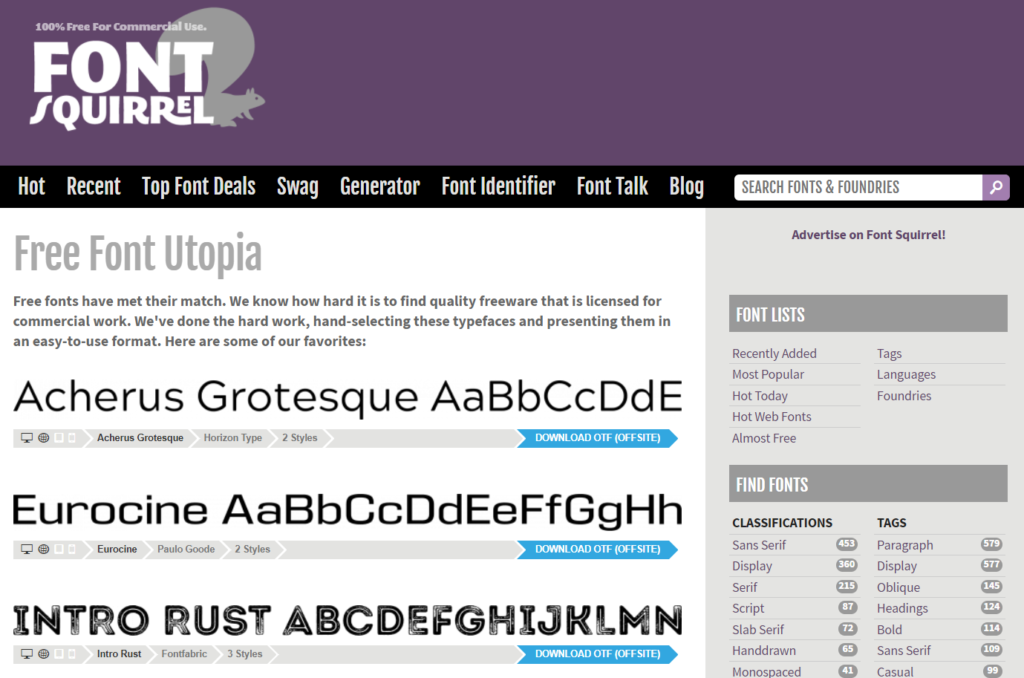 Font Squirrel is one of the best resources for free, hand-picked and high-quality fonts for commercial use. They also have a cool Font Identifier that lets you identify any font online.
Visit Font Squirrel
16. Google Fonts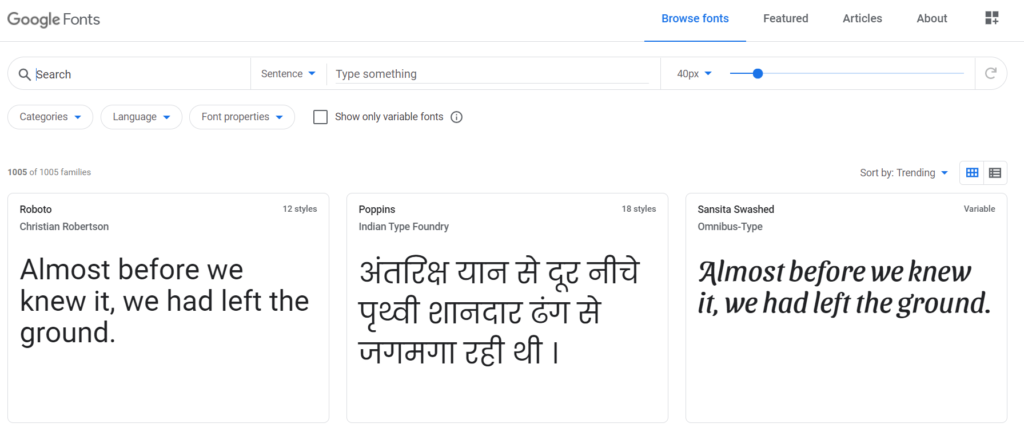 Google Fonts is another quite famous library of licensed font families, an interactive web directory, and APIs for conveniently using the fonts via CSS and Android. All their 1003 fonts are free and open source.
Visit Google Fonts
Logo Maker: Free Graphic Design Resources
Since a logo defines your brand identity, we always recommend hiring a logo designer. But if you are in a hurry or you want something for your side project, use a free online logo generator.
17. Hatchful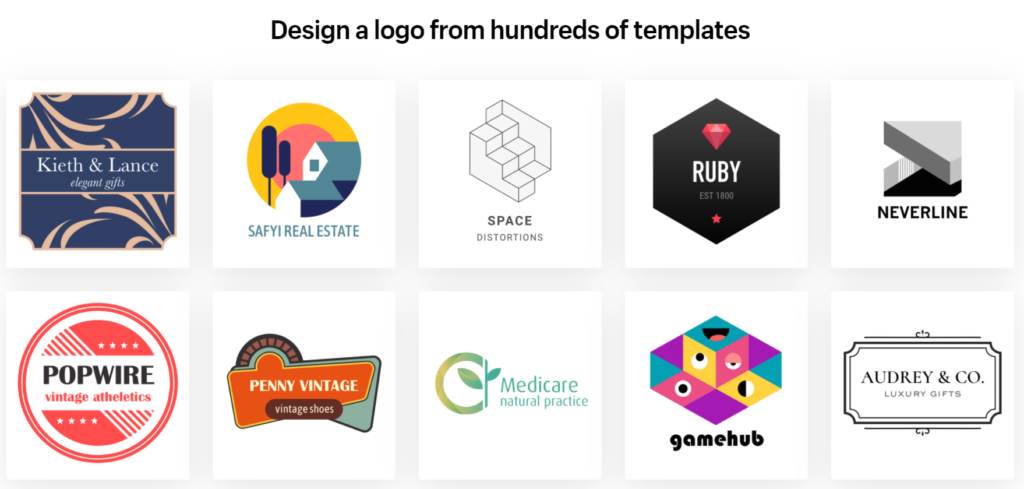 Hatchful by Shopify features hundreds of unique logo templates professionally designed for various industries. You can use this platform to easily add icons, customize colors, change fonts, edit layouts, and create a unique brand identity.
Visit Hatchful
18. FreeLogoDesign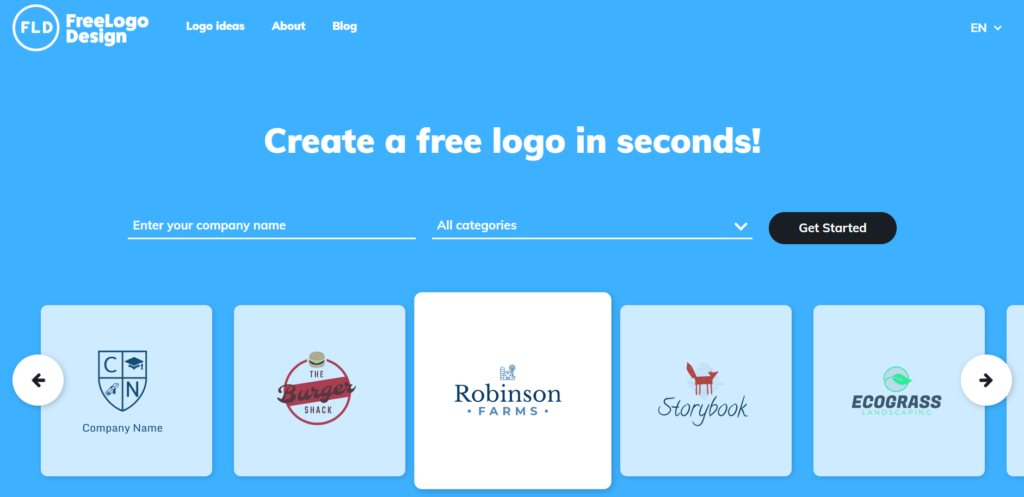 FreeLogoDesign also offers thousands of free logo templates and a user-friendly editor. You can edit the colors, shapes, and text of your logo template and download the finished project in PNG file format for free.
Visit FreeLogoDesign
19. Zyro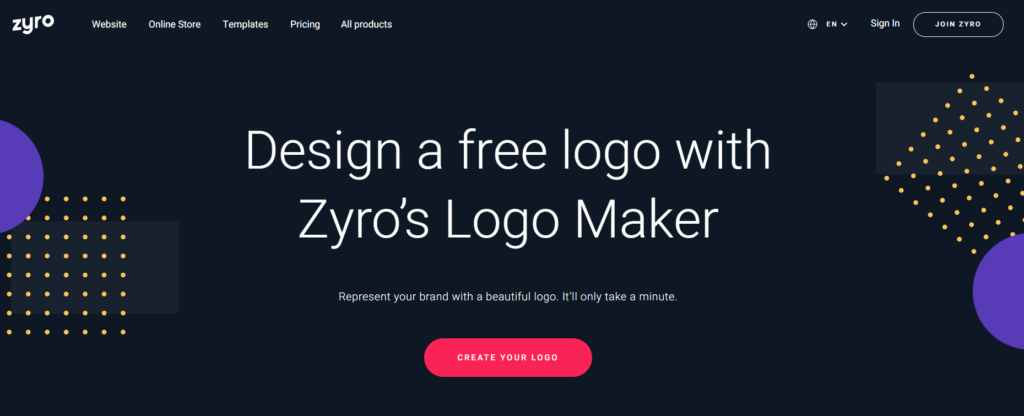 Zyro is a minimalistic and quick free logo design software. You won't even have to sign-in to design and download your logo.
Visit Zyro
Color Palette Generator: Free Graphic Design Resources
Your brand's colors will set the entire mood of your audience. But crafting a perfect color palette is harder than you think. You can take help from a variety of online color generators for this important task.
20. Coolors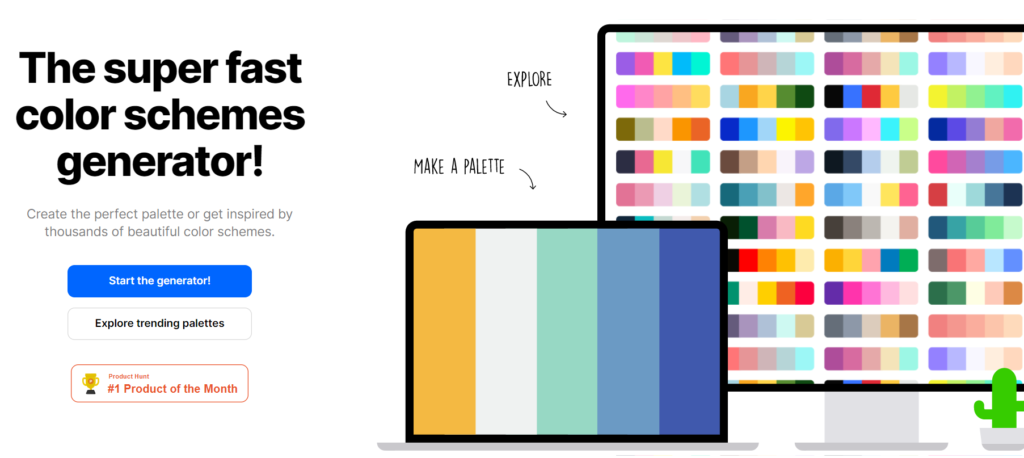 Coolors is an all in one tool as it suggests great color palettes, allows you to generate a palette with an image, and even make a gradient. You can then export and save the palette as PDF, PNG, SVG, SCSS or COPIC.
Visit Coolors
21. Khroma

Khroma is a tool that uses AI to learn what colors you'd like and creates limitless palettes. All you have to do is choose a set of colors and Khroma will produce great combos that you can view as palette, typography, gradient, or custom image.
Visit Khroma
22. Colormind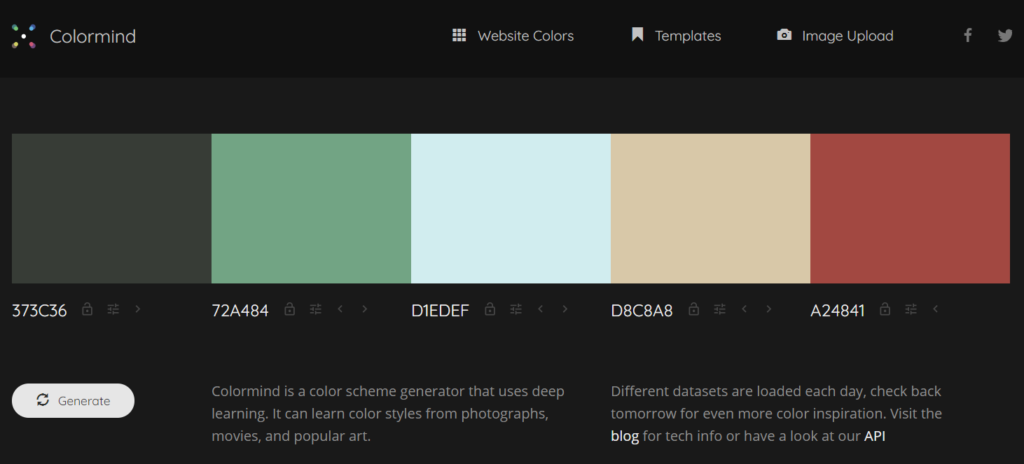 Colormind is one of the simplest color palette generators that uses deep learning. This tool can learn color styles from photographs, movies, and popular art.
Visit Colormind
Online Designing & Editing Tools: Free Graphic Design Resources
Getting professional design software is expensive. And even if you do, their functionalities can be confusing for a non-designer. An online graphic design and editing tool is both budget-friendly and easy to use.
23. Canva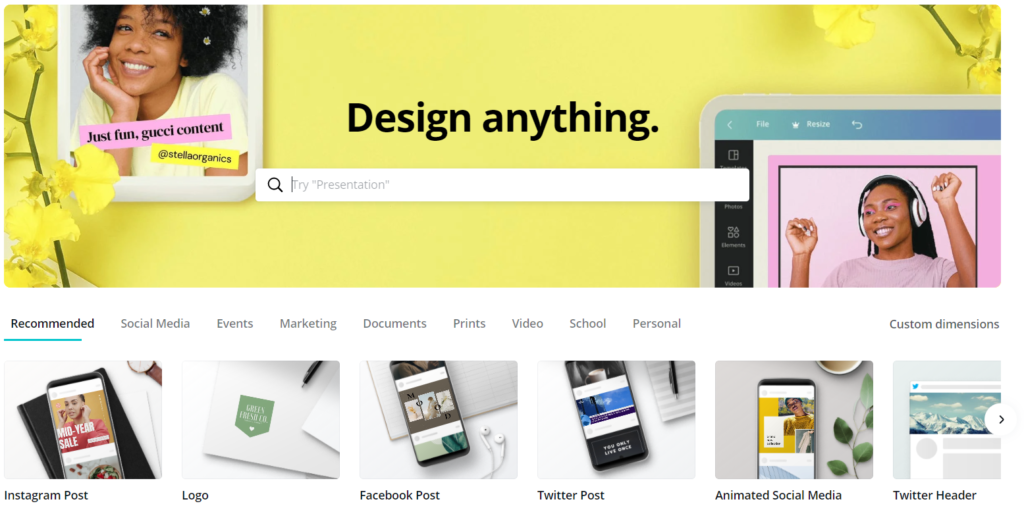 Canva is another famous free graphic design tool. It has a simple drag-and-drop image editor that can create anything from a social media image, banner, logo, flyer to a presentation.
Also, if you are willing to spend a few extra dollars, the pro version of Canva is totally worth it.
Visit Canva
24. Colorcinch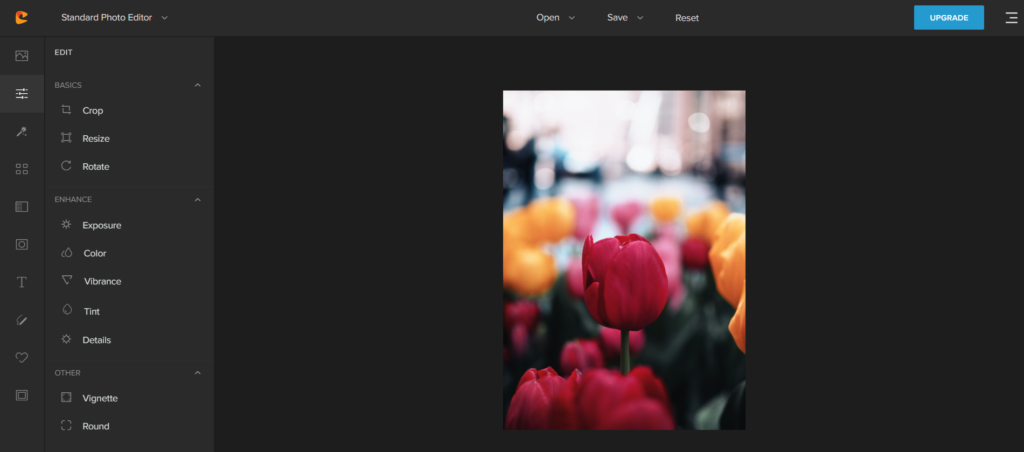 Colorcinch is a feature-packed photo editing tool. It gives you access to over 50,000 hand-picked vector graphics and icons and over 1.5 million stock photos. You can use this tool to resize, enhance, and transform your pictures or even add special effects, filters, and overlays.
Visit Colorcinch
25. Pixlr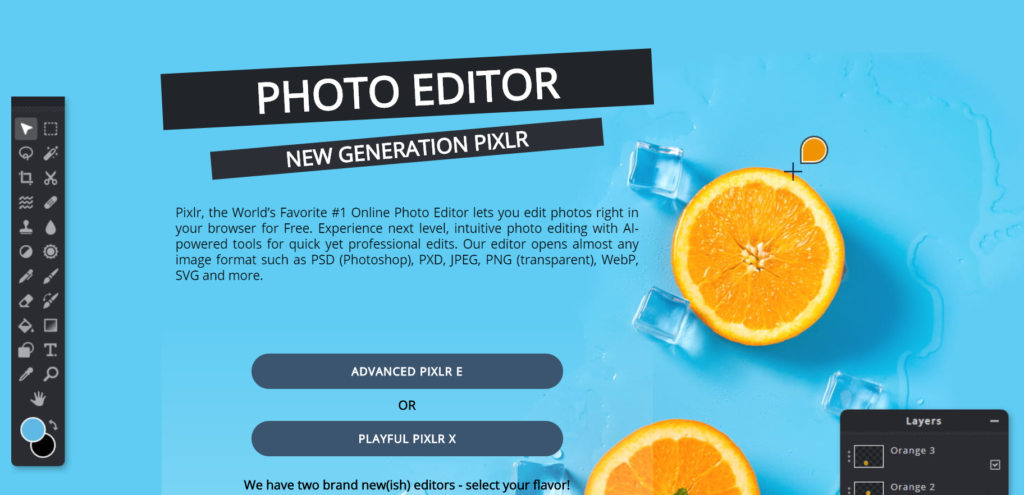 Pixlr is an online alternative to Adobe Photoshop. It is easy to use for beginners and does not require any installation. You can get a variety of free fonts, graphics, templates, and stock images in this tool.
Visit Pixlr
26. Photopea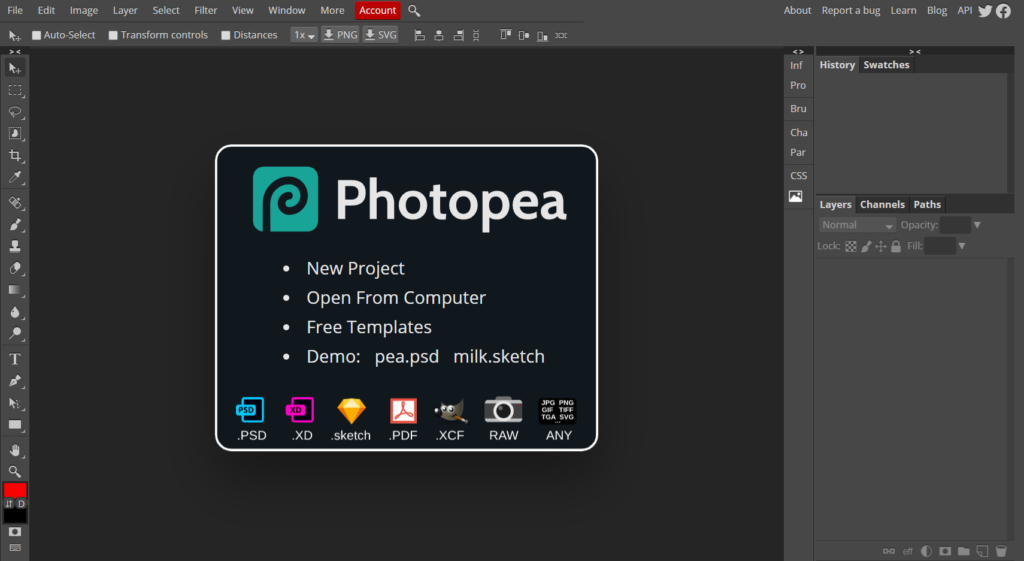 Photopea is an advanced image editor that supports PSD, XCF, XD, Sketch, and CDR formats. You can use it to create a new image or edit an existing one and save it as PNG, JPG, SVG, or PSD.
Visit Photopea
Design Inspiration Websites: Free Graphic Design Resources
Even though the best design inspirations are around us, it isn't always easy to spot them. For those times, you have to go looking for them on the internet.
These design inspirations websites will help you find great ideas. Also, you'll find some great references here to show to your designer.
27. Scrnshts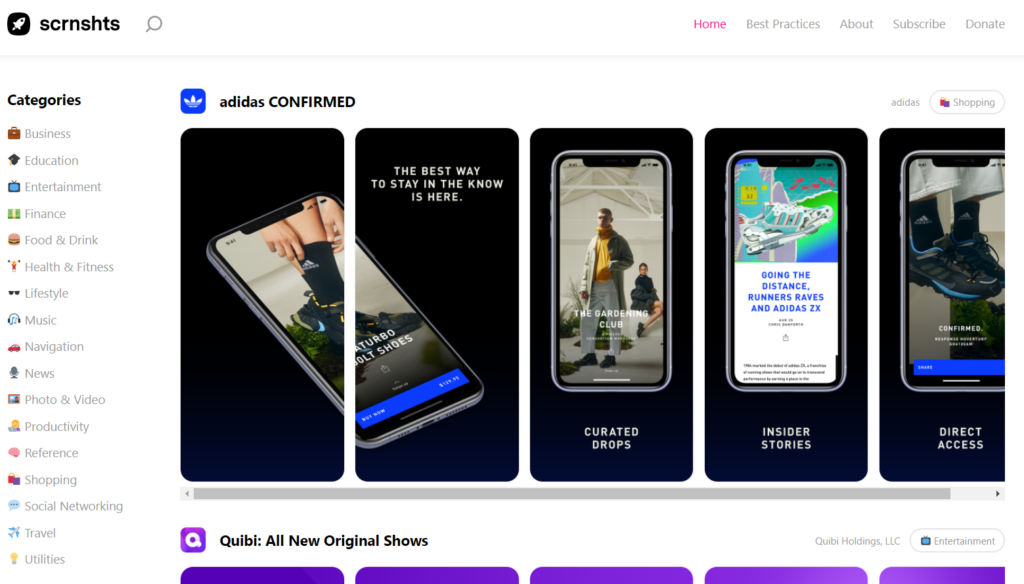 Scrnshts is a hand-picked collection of some of the finest app store design screenshots. It is made by Thomas, a product designer who once struggled to search on the App Store for applications to benchmark for inspiration.
Visit Scrnshts
28. Really Good Emails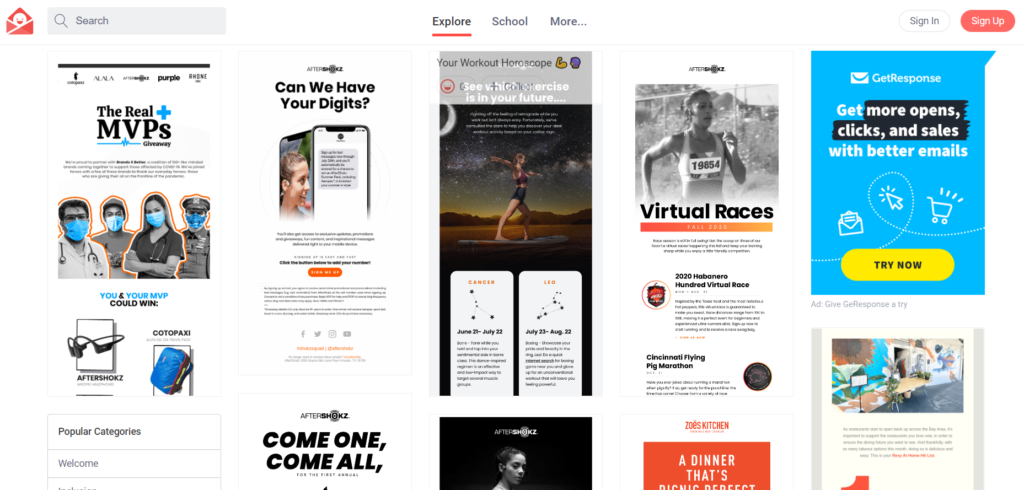 Really Good Emails showcases the best of email design and resources on the web. They have over 4,000 handpicked collections powered by community submissions and their own drive to find the best email examples.
Visit Really Good Emails
29. Land-book
This is a place for designers, developers, marketing managers, product owners, freelancers and, really, for everyone who appreciates fine designs and well-crafted sites. Land-book aims to inspire us in the process of creating our own unique websites.
Visit Land-book
30. Dribbble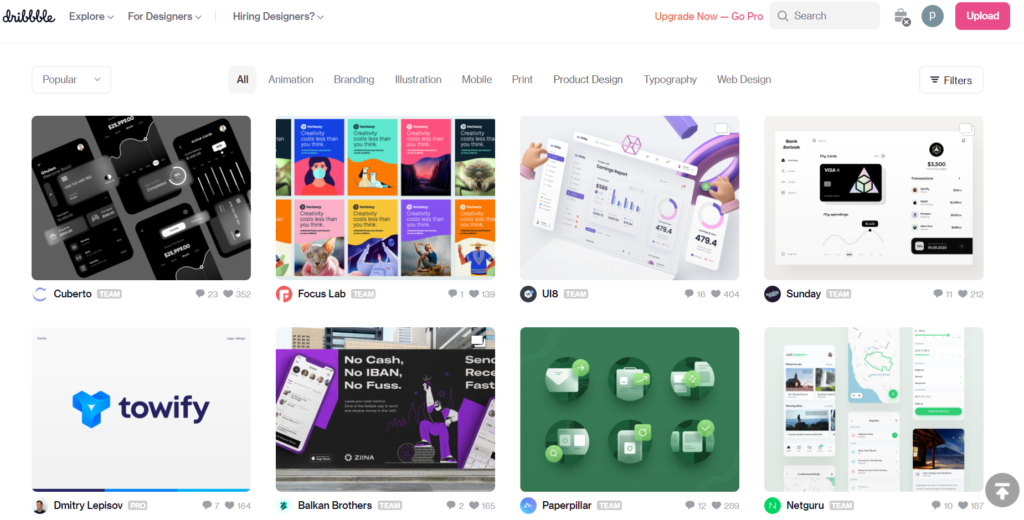 Everyone's favourite, Dribbble is a well-known community of creative minds. This is the place where designers and developers around the world show off their projects and boost their portfolio.
This will be your go-to resource for finding and connecting with designers and creative talents.
Visit Dribbble
31. One Page Love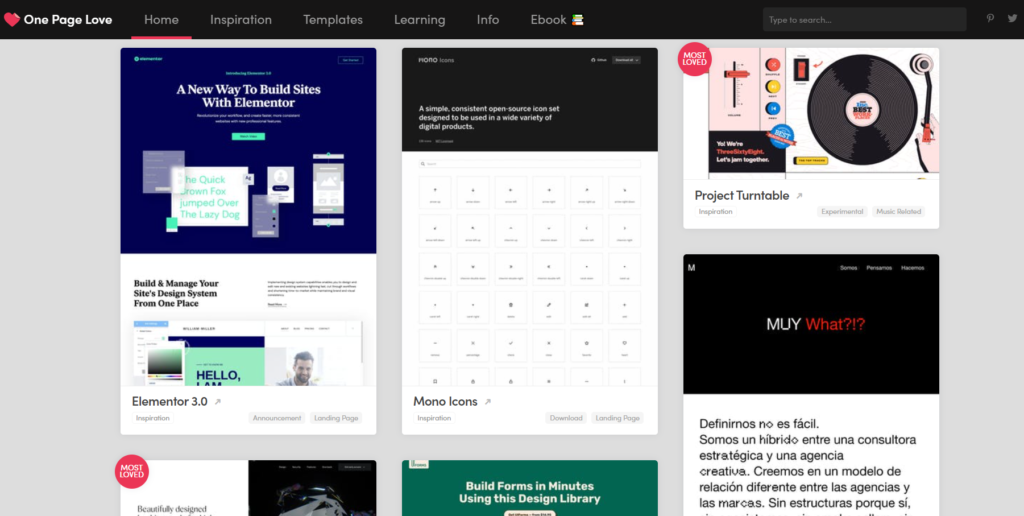 As the name suggests, this is a website that showcases one-page websites. No additional about us, careers, or contact page. All the content of the website sites within the same webpage, in a long-scrolling layout.
Visit One Page Love
32. Lapa.Ninja
Lapa Ninja is another community created to help us find inspiration, learn, and improve our design skills. They select the best designs on the web and are updated daily.
Visit Lapa.Ninja
Screenshot Tools: Free Graphic Design Resources
Just like we take screenshots from our phone, taking screenshots from a PC can also be very helpful. It is the simplest way to share your screen with someone. It also helps in recording important information.
33. Snipping Tool
This is a default program in Windows PC. It lets you take screenshots of the whole screen or a specified area in a rectangular form. You can then save the image in multiple formats on your computer.
34. LightShot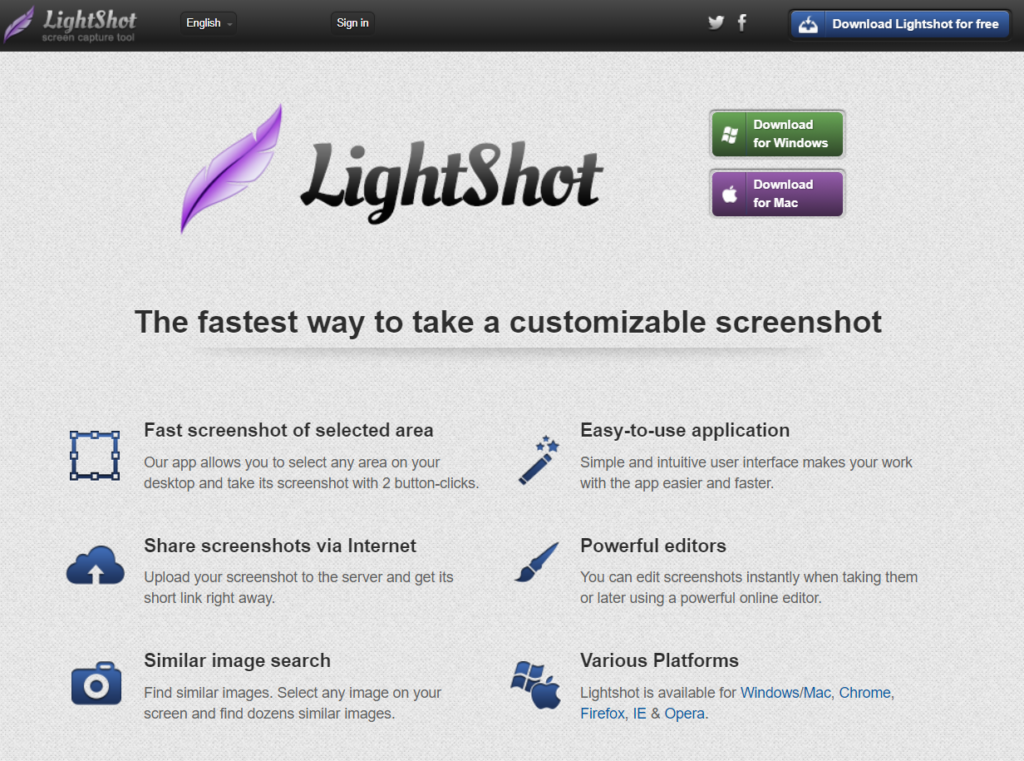 LightShot is a 1-click screenshot tool. You can add this tool as an extension to your browser and whenever you have to take a screenshot, just click the icon and select a portion of your screen you want to capture. You can edit the image, add text, colors, and arrows and lines easily.
Download LightShot
Video Maker: Free Graphic Design Resources
I mentioned above a few websites where you can get stock videos. But sometimes you might need to make some from scratch. An online free video editing tool will allow you to make explanatory professional videos for various platforms like Instagram, YouTube, etc.
35. Biteable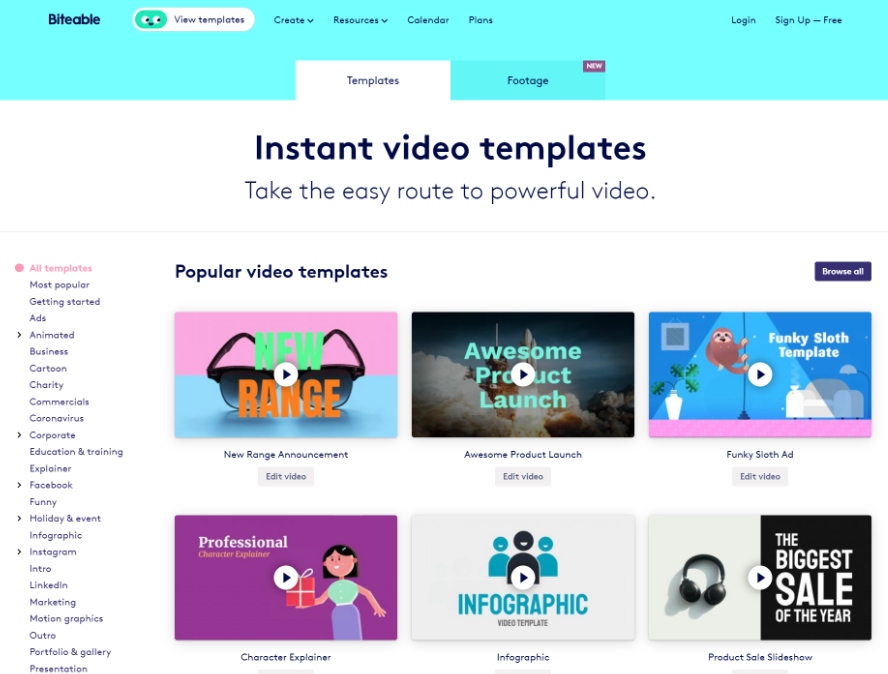 Biteable lets you create videos using a broad library of animations and footage. You can also pick a professionally crafted template for instant results. And since they have a simple drag and drop editor, you won't have to worry about a learning curve.
Visit Biteable
36. Animoto
Animoto is another easy drag and drop video maker. They offer hundreds of templates and millions of stock assets to help you produce great-looking videos. You can also adjust the colors, fonts, music, and more to match your own style or brand.
Visit Animoto
37. Recast Studio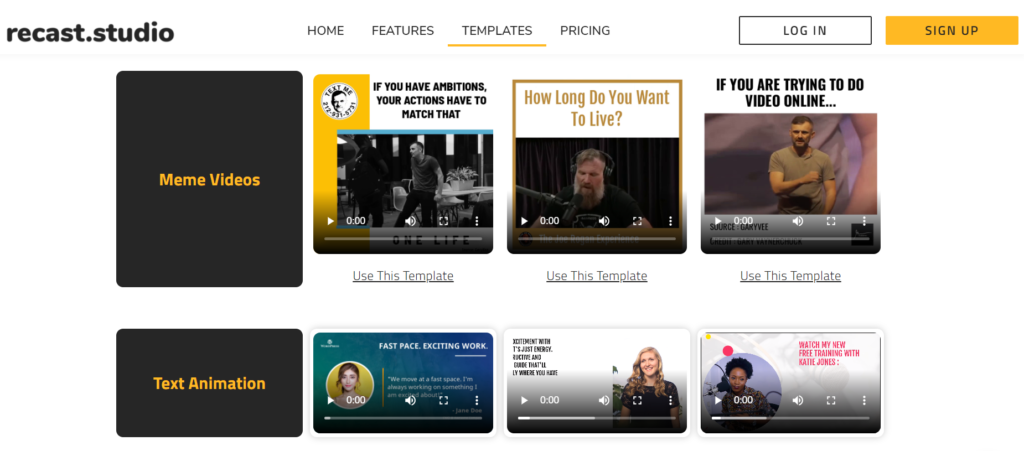 Recast Studio is a cloud-based video editor that will help you repurpose text or audio into dynamic social videos. It comes loaded with features like adding subtitles to a video, adding emojis, animating images, splitting or merging videos, resizing or trimming videos, and much more.
Visit Recast Studio
Mockup Tools: Free Graphic Design Resources
Next on our list of the best graphic design resources, we have mockup tools. A good mockup will help you get a good visual impression of your products. You won't have to wait for the designs to go live to see what they'll actually look like.
Most designers use professional mockup software to showcase their portfolios. But you can use any of the following free online tools.
38. Mockups-Design
Mockups-Design or MD is a simple website where you can find premium mockups for your projects. All the mockups are completely free and easy to download. You can simply download the mockups you want, unzip and open the files, and paste your projects.
Visit Mockups-Design
39. Cleanmock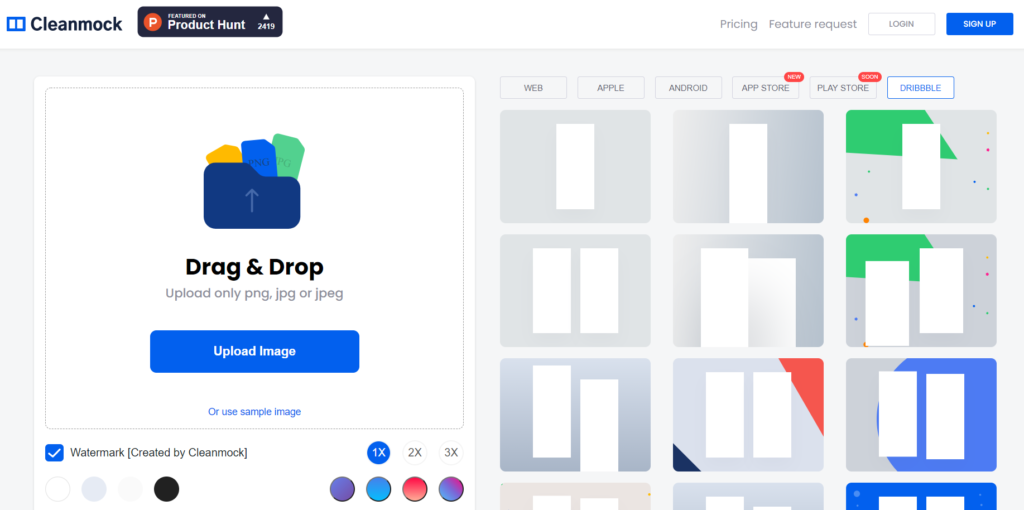 Cleanmock is an online tool that lets you create mobile or web app device mockups right from your browser. It is fast and easy to use with just a couple of clicks and you'll have your professional quality mockups.
Visit Cleanmock
Infographics Maker: Free Graphic Design Resources
Infographics are a great way to represent a lot of information visually. Most infographic maker tools online come with a number of premade templates to choose from. This way you won't have to design anything from scratch.
41. Piktochart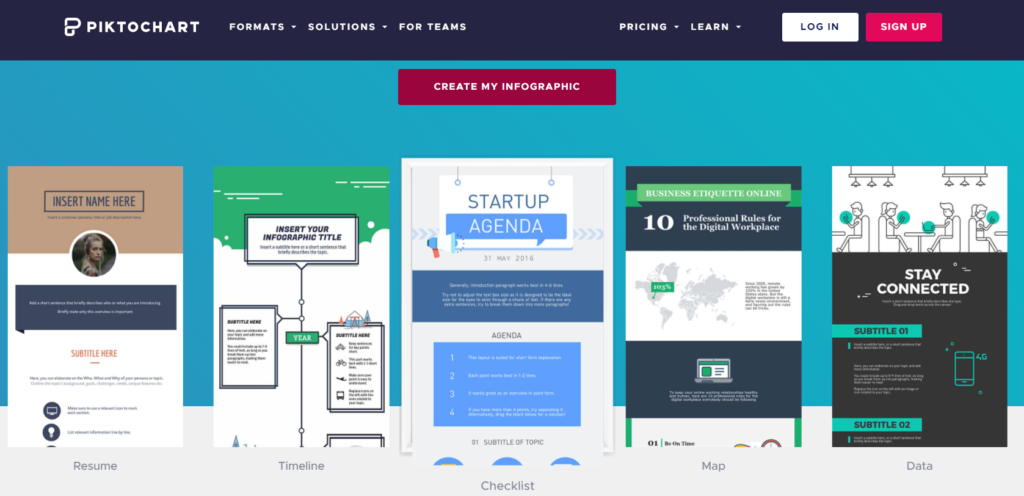 Piktochart lets you easily create reports, presentations, infographics, social media graphics, and prints. Basically, any text-heavy content can be turned into a visual story on this platform.
Visit Piktochart
42. Visme

Visme is another free infographic maker that lets you create professional shareable infographics without any design experience. Their tool is used by more than 3 million marketers, communicators, and educators around the world.
Visit Visme
Summing Up: Best Graphic Design Resources
These free graphic design resources will get you covered for a long time. You can use them to create stunning images for your blog, social media, websites, or landing pages.
But this is not it! I'll continue to add more tools to this list in the future. If you have any recommendations, feel free to comment down below.