With an emerging trend of 3D illustrations, I jumped on the bandwagon to explore websites that offer free and high-quality resources.
One thing is for sure, a 3D illustration on your website or social media will make you stand out on the internet. Illustrations in general are very captivating, and we are just taking it to another level.
I found a lot of good 3D designs on Dribbble, if you have the budget, you should consider hiring a designer from there.
But if you want to save some bucks, have a look at some websites that offer free 3D illustrations.
Free 3D Illustration Websites
1. Freepik
Freepik has become a really popular resource site for vector graphics for both designers and non-designers. Here you can find free illustrations, vector art, icons, PSD, and photos for your website and social media.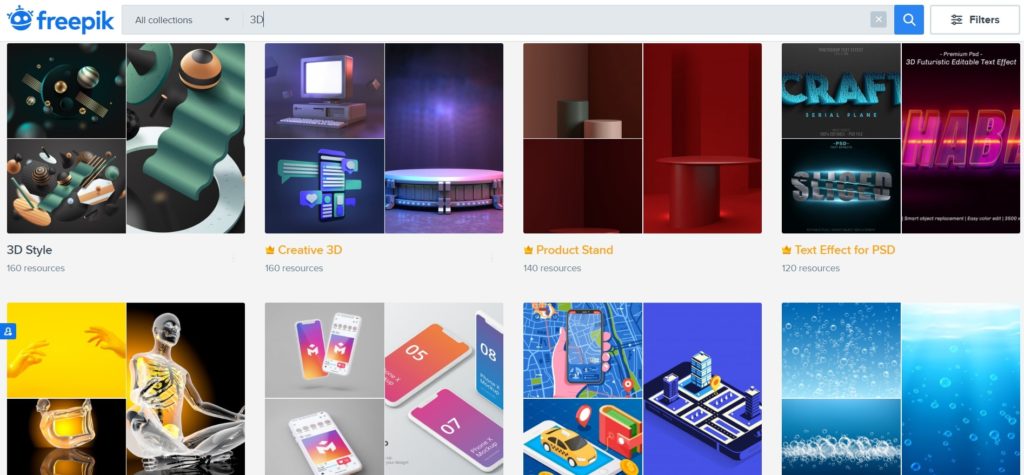 They also offer good-quality 3D graphics for free. You can simply download and use them for your landing page design.
2. AmritPal Design
Amrit Pal Singh designs 3D illustrations, design assets, & card games. His website features all his projects including 3D Toy Faces Library, Rooms Project, Lettering, and Abstract.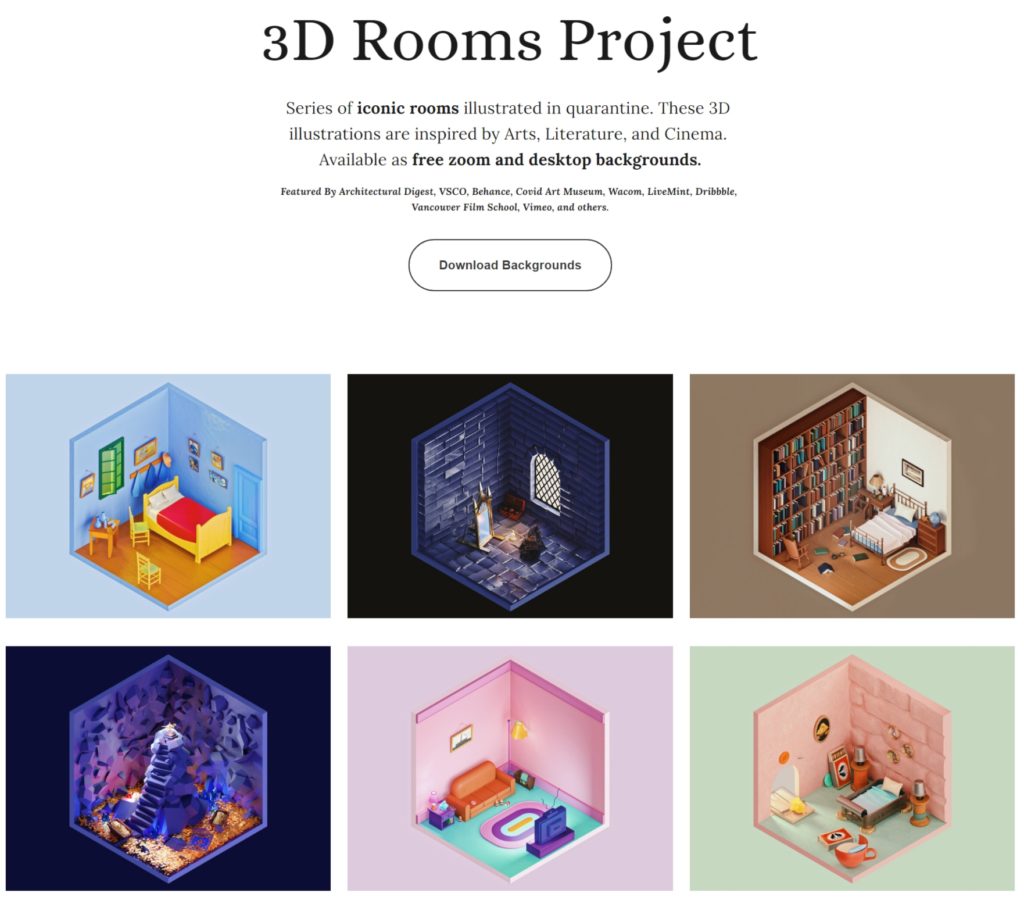 The Toy Faces will cost you $20, but you can download 3D Room designs for free. These iconic room illustrations are inspired by Arts, Literature, and Cinema. They are available to use as zoom and desktop backgrounds.
3. Handz-Design
Handz-Design is a custom library of 3D hand illustrations. You get 320+ PNG files, with 12 hands gesture in 9 color skins and 3 variations of sleeves for free.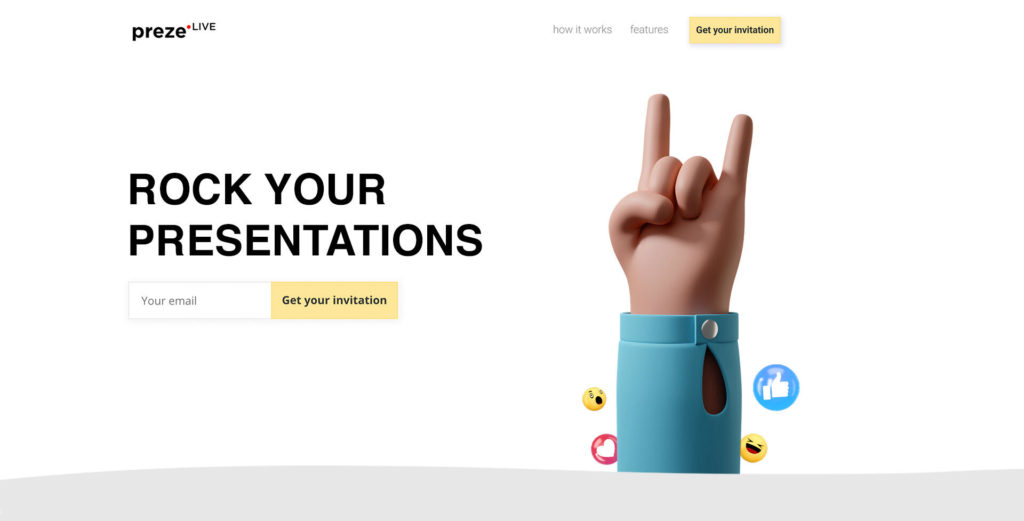 They also have a premium version with 1200 PNG files that you can buy for $19.
4. SALY
SALY is hands-down my favorite free 3d illustration collection. It features 30 hand-crafted illustrations that are full of personalities. You can simply duplicate this in Figma and use them in all your personal projects.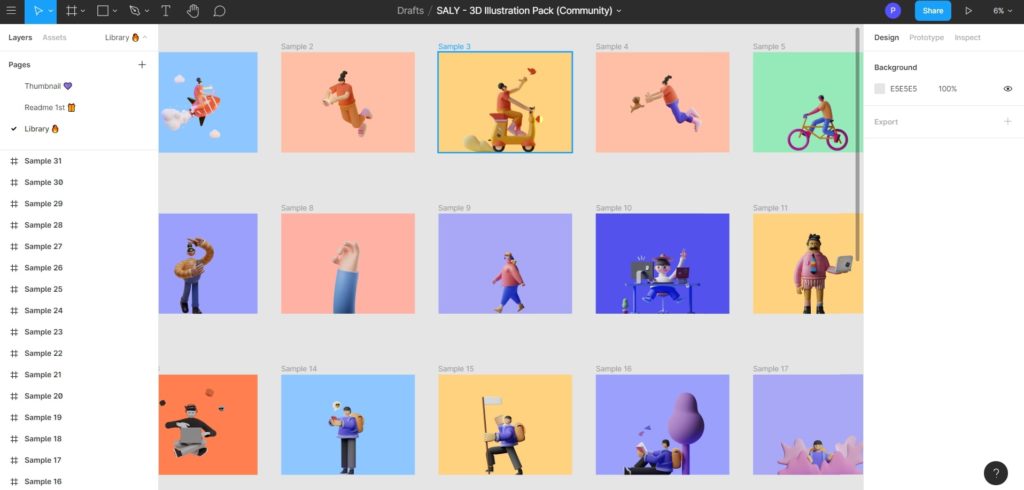 5. 3D Shapes by Nicolas Solerieu
Nicolas Solerieu is a designer at Opendoor. He has given us access to some simple 3D shapes like cubes, tubes, spheres, donuts, ribbons and other abstract shapes.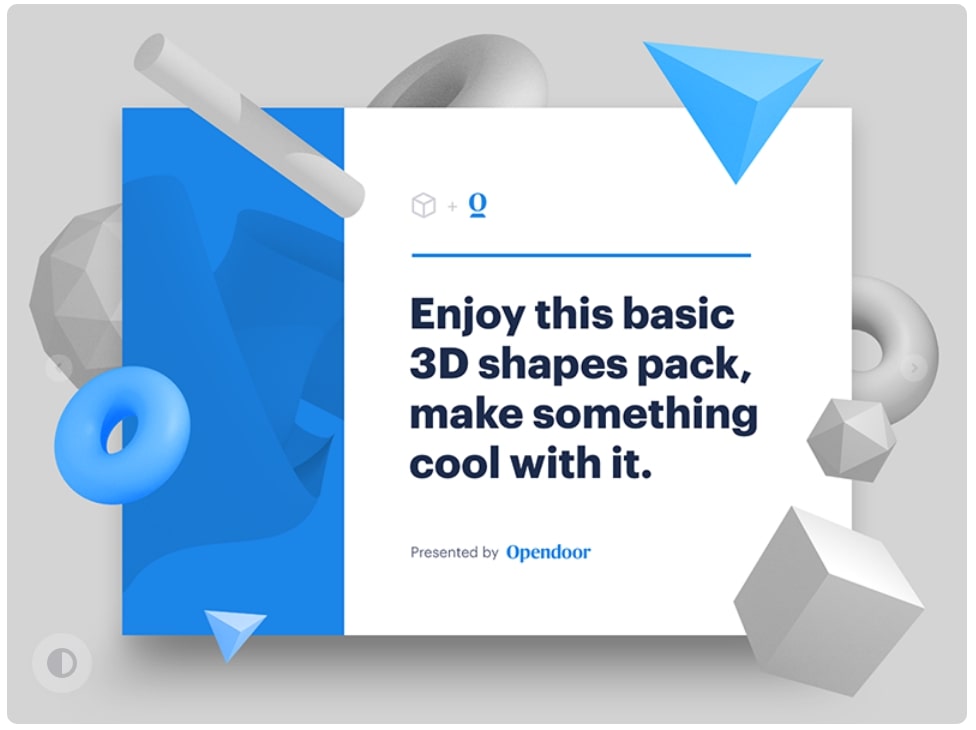 You can download these from his Dribbble profile.
These were rendered in Blender and you can color them by playing with the 'color' blend mode in Photoshop.
6. Hands by Icon8
Icon8 has a collection of 3D puffy hands in three styles: fun-and-wild, classy, and Christmasy. These are available in PNG and 3D formats, with recoloring masks for Photoshop.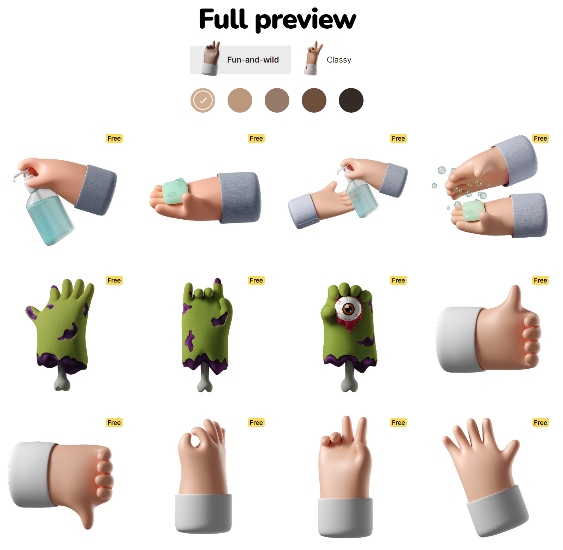 These hands look great anywhere, you can use them for on-boarding flows, app walkthroughs, hero graphics, presentations, websites, etc.
7. Illustrations by Icon8
Other than their hand designs, Icon8 also offers 2 types of human 3D illustrations: Business Style and Casual Life. You can download them for free and use them in all your online projects.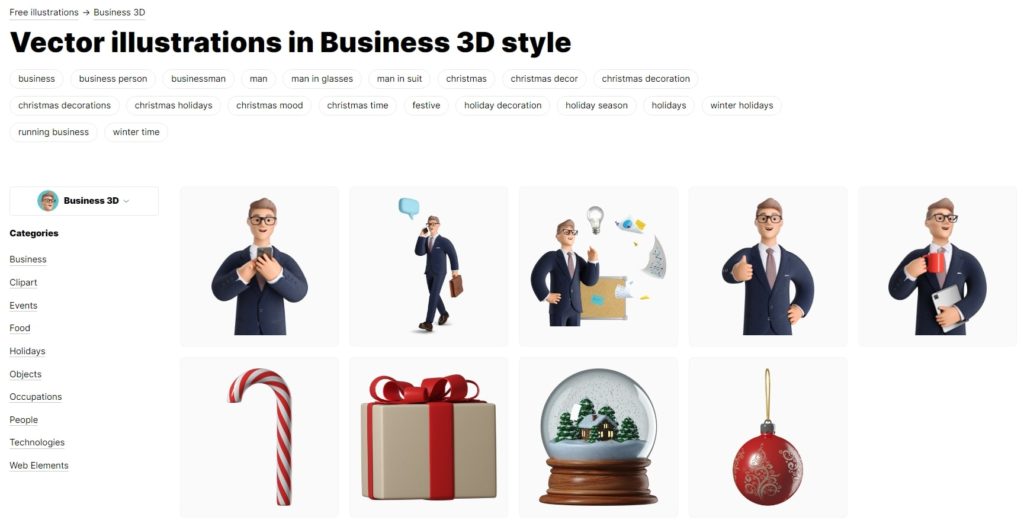 Icon8 has also featured a use case for each of these illustrations to inspire your designs.
8. ShapeFest
ShapeFest by Joseph Angelo Todaro is a massive library of free 3D shapes. Here you can find hand designs, basic shapes, letters, and numbers in various textures like clay, plastic, glass, metal, textile, and ceramic.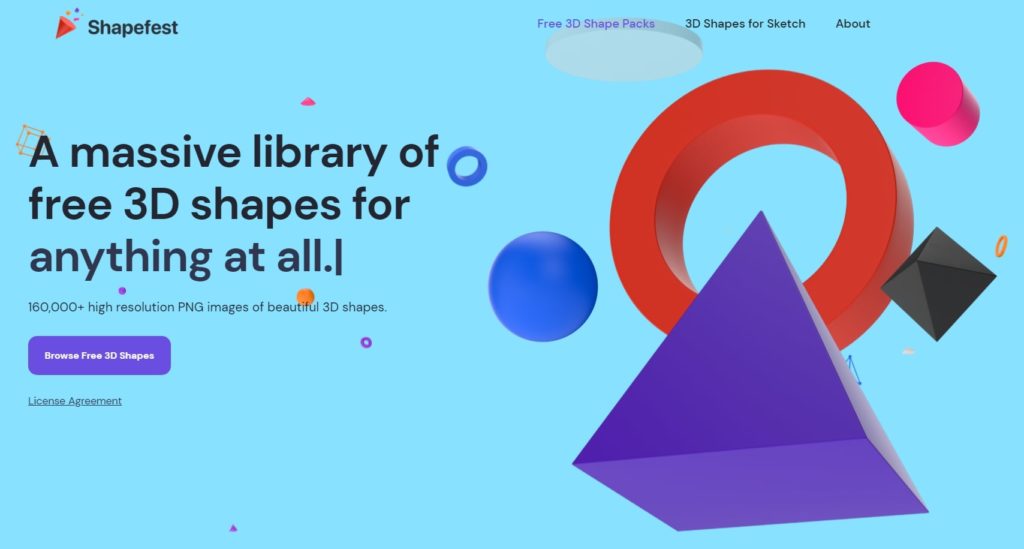 You can download these images in high-resolution PNG format and use them in both personal and commercial projects.
9. Slam by Storytale
Storytale gives us access to premium quality illustrations on a subscription basis. In their freebies section, you'll find Slam, a collection of 3D objects like mobile phones, laptops, headphones, etc.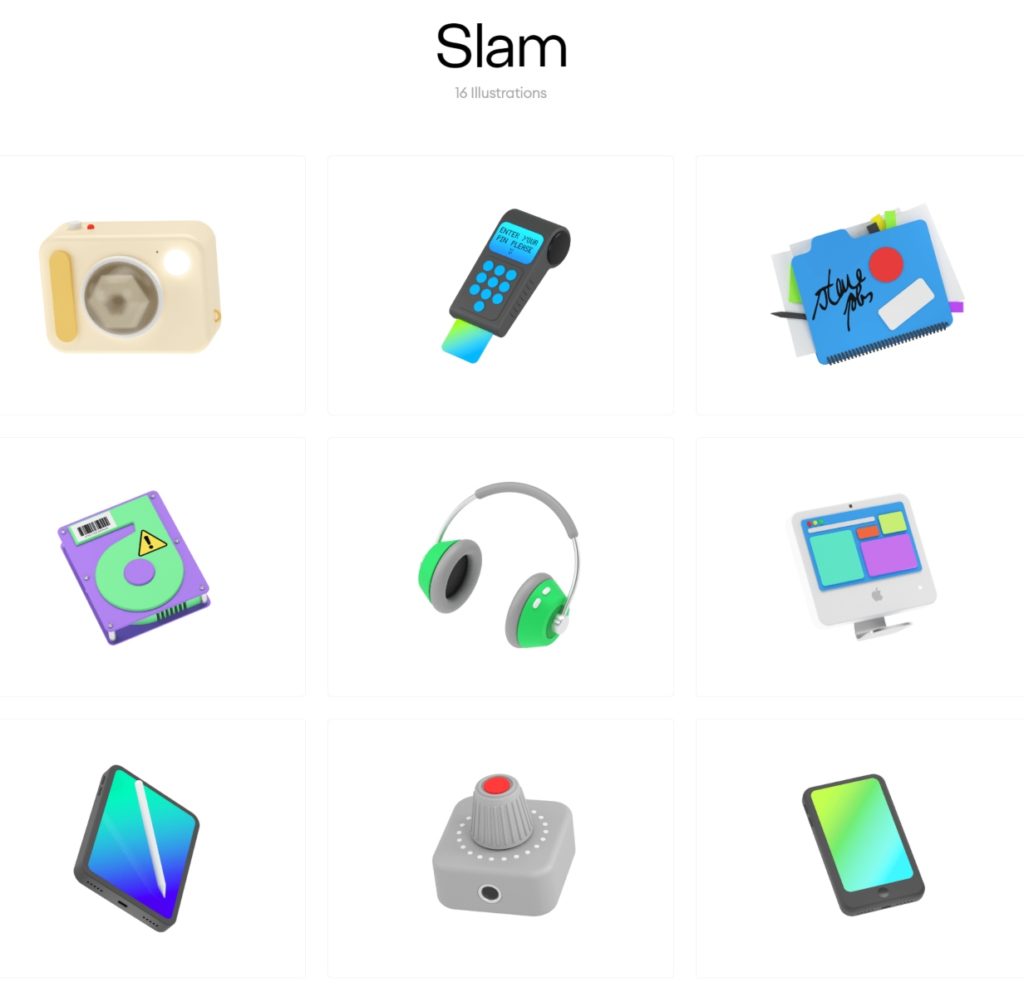 You can download these 16 free 3D illustrations and use them to design your mobile app or landing pages.
10. Icon Shock
Icon Shock is a collection of 2 Million+ professional icons. Here you'll find a bunch of isometric designs and trendy 3D icon designs in high-resolution transparent PNG format.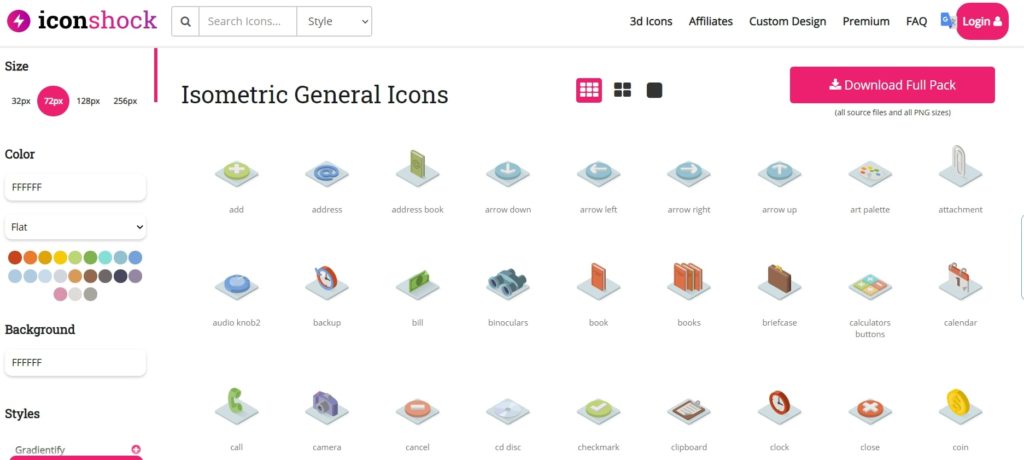 You can download and use almost all the isometric designs for free. But their 3D icons come with a personal license only.
11. Pandemic Icons – Behance
If you are making a landing page or social media graphics about COVID-19, you'll love these illustrations. These come in a pack of 30 3D illustrations, and you can download them for free from Behance.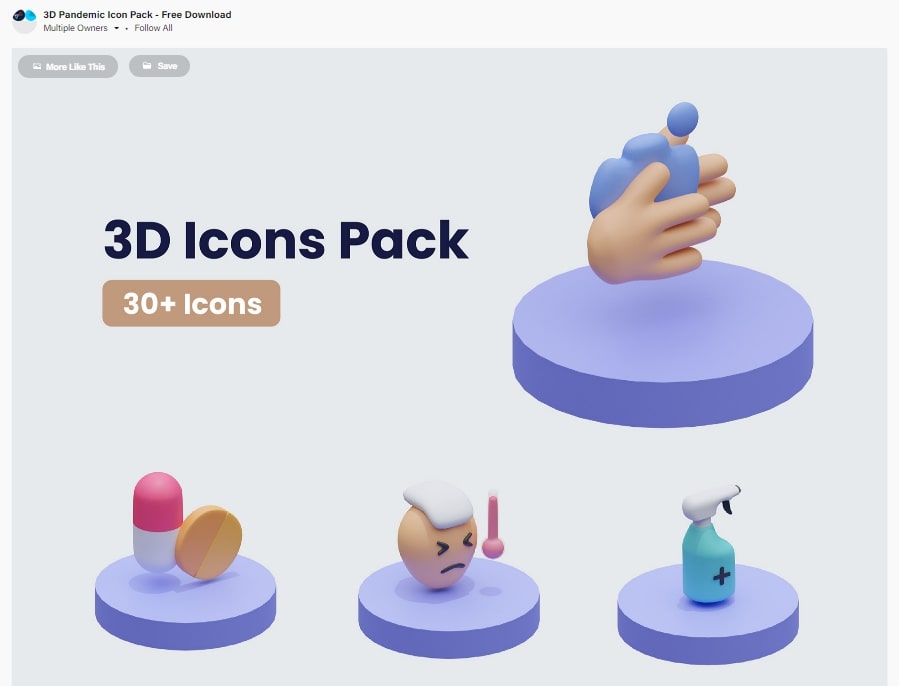 12. Humans
Humans is a set of 80 3D characters that you can use in Figma and Blender. However, you only get 1 human for free. I know the option is very limited, but you can use this if you are making a small landing page.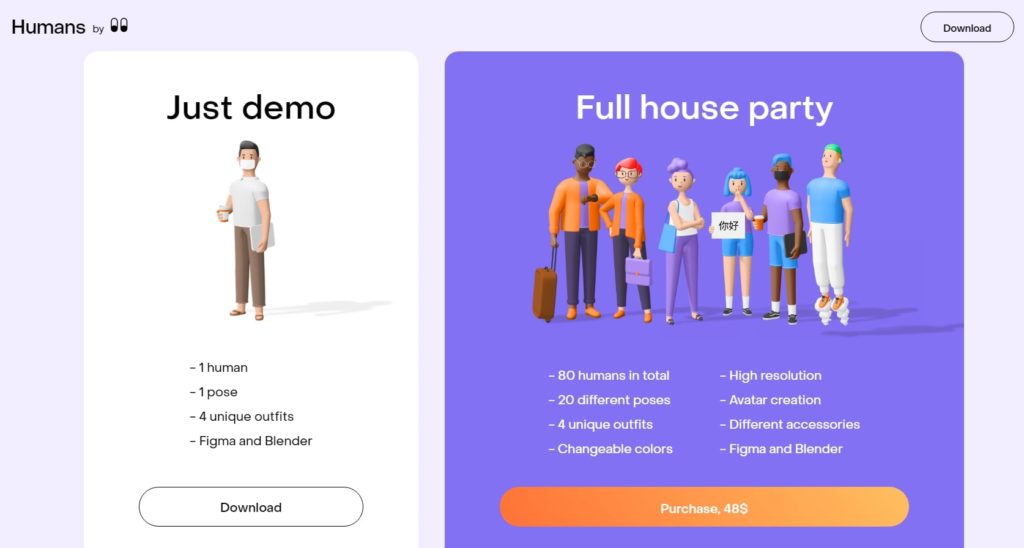 You get the option of downloading 1 human in 4 unique outfits for free.
Which One is Your Favorite Free 3D Illustration Website?
I have listed 12 different options for you to choose from. All these websites offer unique and high-quality illustrations that you can use to stand out from the crowd. Let me know in the comments which one of these you like the most.
If you need help designing your landing page, sign up for our unlimited graphic design services. Our professional designers will design your landing page and our development team will build them in any of your favorite drag-and-drop page builders or in plain-old HTML/CSS.