We started Digifloat by offering unlimited graphic design services which is a fairly competitive niche. Our strategy to set ourselves apart from our competitors was through our content. We wanted to engage with our target audience and gain their trust.
After about 2 years, we have a blog with the most valuable resources. And we drive 80% of our sales through our blog content.
The content optimization checklist or SEO checklist I am sharing today is built from our personal experience.
But before getting started, I want to give you a disclaimer. Content marketing works but it takes time, you cannot get overnight success with a blog. That's why most people give up on this as it's hard to measure any immediate results.
Even after implementing everything on this content checklist, it took us months to start seeing substantial results. But the wait was worth it!
So if you are ready to invest your time and resources into building a trustworthy blog, bookmark this SEO checklist right now!
To make it easy to navigate I have split this content optimization checklist into 4 parts:
Content Optimization Checklist
And before I discuss these in detail, please feel free to download a copy of the following image to use as a guide for content optimization.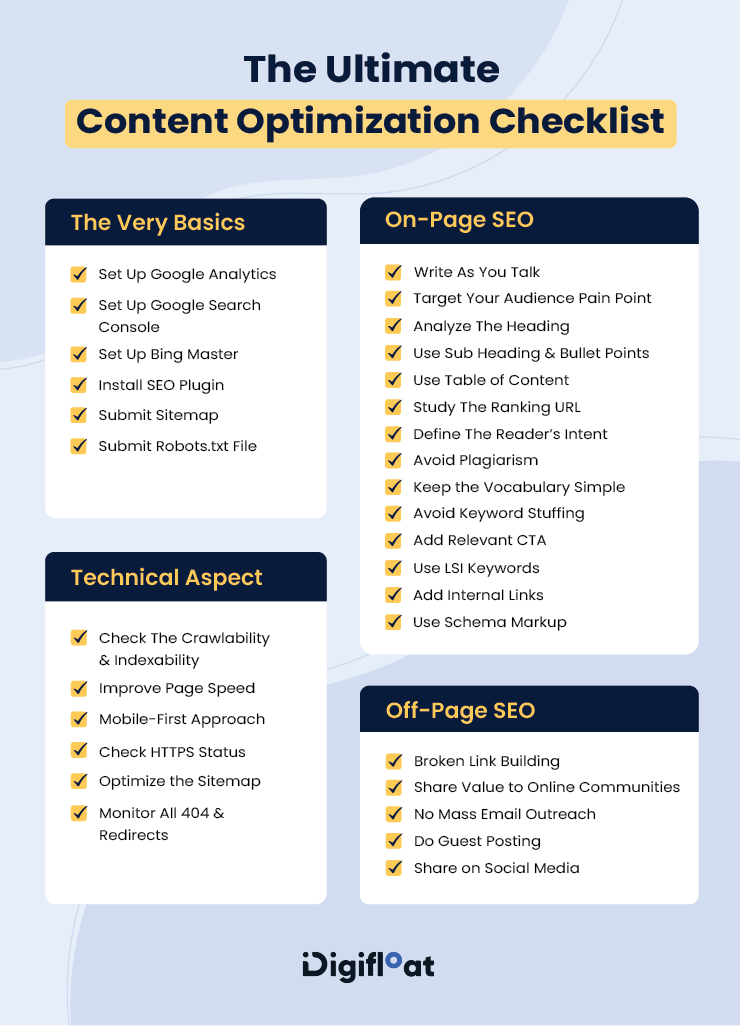 Now, let's discuss each section of our content optimization checklist in depth…

Content Optimization: The Very Basics
This part of the content checklist is for beginners who have just started blogging. If you already have a website and blog you'll probably know everything that I'll cover in this section.
1. Set Up Google Analytics
It's very crucial that you track the basic data and behavior of your website visitors. This data can be used to optimize your marketing strategy. Google Analytics is a popular tool you can set up for free.
This is a good option for beginners who are just looking for basic data. But if you are looking for more advanced tracking features you can consider other (mostly paid) Google Analytics alternatives like Leadfeeder and Plausible.
2. Set Up Google Search Console
Google Search Console will help you track the metrics that are most relevant to your SEO. You'll be able to see the position of your articles, impressions, average CTR, internal links, keyword queries, etc.
This tool will also help you monitor the technical performance of your website including the server errors, indexing, site load, and security issues.
Remember to connect Google Analytics with your Google Search Console to get more detailed insights.
3. Set Up Bing Webmaster
Although Bing draws a very small amount of traffic compared to Google, it shouldn't be neglected. Even though the percentage is small, Bing can bring quality traffic to your site.
To monitor your website/blog on Bing's search results, you'll have to set up Bing Webmaster. Here you can get information regarding your site's traffic, rankings, indexing, and other important aspects that affect SEO.
4. Install SEO Plugin
If you are using WordPress, you need to install an SEO plugin like Yoast or Rankmath. This will allow you to add a custom page title and meta description that'll appear in the search engine results. It'll also help you with an XML sitemap, robots.txt, and .htaccess files.
5. Submit Sitemap
A sitemap is an XML file containing all the URLs of your site. It helps Google to crawl and index your pages. You can easily get your sitemap through an online sitemap generator and submit it to Google Search Console and Bing Webmaster.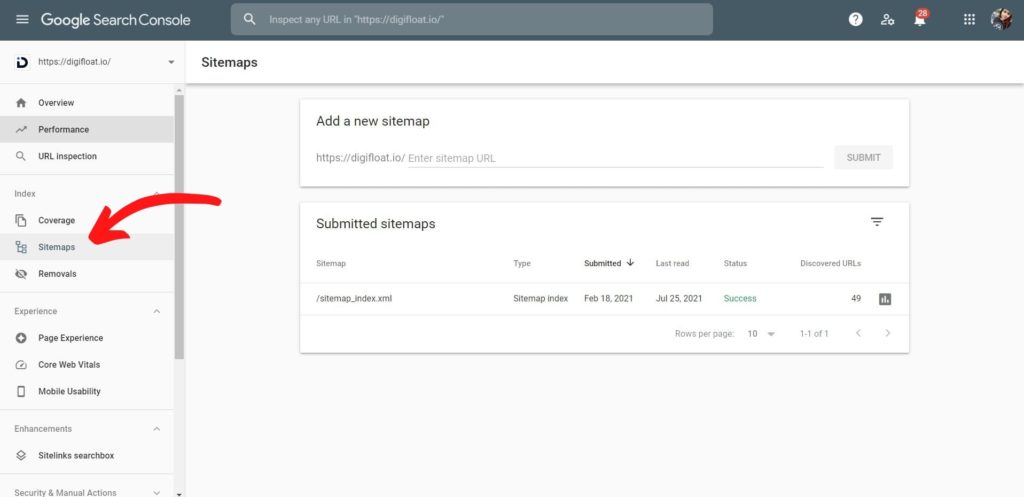 If you have a WordPress site, your SEO plugin will keep updating your sitemap automatically as you add new pages or posts.
6. Submit Robots.txt File
The robots.txt file tells the search engine bot which pages they need to crawl and which ones to ignore. People use this to stop search engines from indexing pages like staging sites, internal search result pages, etc.
You can easily create and edit this file inside Google Search Console.
Content Optimization: Technical SEO Checklist
It doesn't matter how good you write or how well you design your pages if no one can find your website. You need to make sure your web pages are technically optimized for SEO so that the search engines can crawl and index them smoothly. Here's how to do this:
7. Check The Crawlability & Indexability
Your website can lose major ranking due to the smallest problem with indexability or crawlability. Fortunately, you can easily monitor the status of your website pages through Google Search Console. Just go to Coverage and look for any warnings related to robots.txt or noindex tag.
8. Improve Page Speed
A slow page load speed will affect the user experience of your website visitors plus the search engines will crawl fewer pages because of their allocated crawl budget. This will negatively affect your indexation and ranking.
You can check your page load speed with Google's PageSpeed Insights and optimize accordingly.
9. Mobile-First Approach
Mobile-first indexing is a default ranking factor for Google. This means that Google uses the mobile version of your content for indexing and ranking. It's because most people use Google Search on their mobile devices.
Hence you need to make sure your website's design and content are well optimized for mobile.
10. Check HTTPS Status
HTTPS is another strong Google ranking factor. It is also important as it establishes a secure connection between the user's computer and your site. As a website owner, you need to regularly check and update your SSL certificate and HTTPS.
11. Optimize the Sitemap
Apart from submitting your sitemaps, you can optimize them to improve your technical SEO. Try to prioritize high-quality pages to avoid bots crawling low-quality pages first. And if you have an eCommerce website, use the "link rel=canonical" tag to show multiple similar pages.
12. Monitor All 404 and Redirects
404 pages affect your website's user experience as well as your search engine ranking. You need to actively monitor 404 on your website and redirect them wherever needed. You can either use Google Search Console or third-party tools like Ahref and Screaming frog to find 404 pages.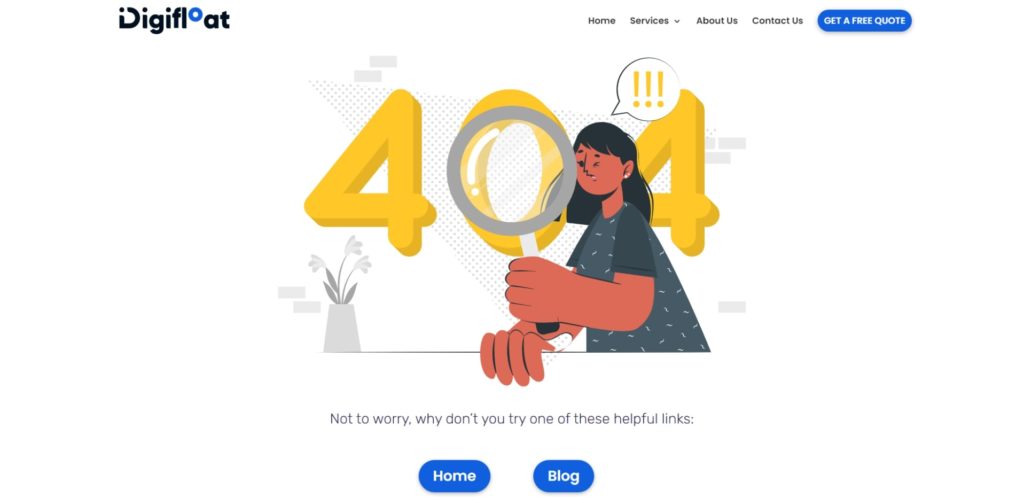 Once you find these pages, you need to redirect them to another relevant page. If the 404 is occurring due to a mistyped internal link, you can simply correct the URL.
Content Optimization: SEO On-Page Optimization
On-page SEO includes website content optimization to get higher search engine rankings. In this part of the SEO checklist, I'll share tips and tricks that'll help you get more traffic and conversions.
13. Write As You Talk
A well-known phrase from most famous writers. "Write like you talk" also known as the informal or conversational way of writing makes the content easier to understand for a reader.
Some tips to write a conversational copy/article are to avoid jargon, write in the 2nd person (you), use short sentences, and ask questions to engage the reader.
14. Target Your Audience Pain Point
Write to solve the problem faced by your audience. Try to answer their questions and teach them something valuable. This way you'll be able to build authority for your blog and gain your audience's trust.
15. Analyze the Heading
The heading is the most important part of your content. It's the first impression upon which the user decides whether to read the article or not.
Your WordPress SEO plugin will also help you optimize your heading. But I highly recommend using a headline analyzer tool to check the quality score of your heading. My favorite is the one by Sharethrough.

16. Use Sub Heading and Bullet Points
How you format your content is just as important as its quality. A majority of users skim the online content. They prefer reading the subheadings and bullet points only. Large blocks of content don't appeal to the audience.
17. Use Table of Content
By using a table of content you can provide the links to a particular section in a long blog/document. This helps the reader navigate easily through the content.
From a Google perspective, a table of content helps in better understanding your page's content and can help in getting site links that'll be visible in search results.
18. Study the Ranking URL
This point is loosely based on the Skyscraper technique for link building devised by Brian Dean. What I recommend you to do is study all the existing articles that are ranking on Google's 1st page. You need to find out what kind of content is already available, and how you can make yours better.
19. Reader's Intent
I see a lot of blogs that ignore the intent of their readers. It's like explaining what's an iPhone to someone who wants to read the reviews of iPhone 12. You need to understand the mindset of the audience, what information they need, and which stage they are at in the buying funnel.
20. Avoid Plagiarism
Plagiarism is copying someone else's content which is completely unethical. To avoid this, always try to incorporate unique ideas and views. Make your copy original. If in case you are using someone else's ideas and facts, acknowledge them by adding a citation or quotations.
Since there is so much content available online, it can be hard to keep yours original. Use a plagiarism checker tool and paraphrase the words that are plagiarized.
21. Don't Make the Content Salesy
Nobody likes salesy content. It feels like getting pressured into buying something. Now we all need content that ultimately motivates the readers to purchase. But you need to find a balance between selling your content without sounding like a salesman.
22. Avoid Keyword Stuffing
Keywords are the most important aspect of SEO. Most experts suggest keeping the density of your keyword somewhere around 1-2%. But this is the rule you don't have to follow by the book.
Repeating the same word multiple times leads to keyword stuffing which can hurt your user's experience and increase your bounce rate.
23. Avoid Distractions
Information overload is real! If your webpage is filled with popups, sidebars, heavy menus, your audience will get distracted. This will affect your conversion rate.
You need to make sure the readers focus on your content. Try to make your web page as minimalist as you can.
24. Add Relevant CTA
Once you have your audience engaged, all you need is a clear call to action (CTA) for conversion. Just like we want to focus on making the content sound informative and not salesy. You also need to make sure the CTA provokes emotion or enthusiasm.
25. Keep the Vocabulary Simple
People tend to use complicated words to sound smart. Your audience reads your blog to gain information, not to test their vocabulary. In a majority of cases, your audience wouldn't understand advanced English words. That's why you need to worry about sounding relevant rather than smart.
26. Remove Duplicate Content
Duplicate content confuses search engines and forces them to choose which one to rank. Hence if you have duplicate content on 2 or more pages, only one of them will be likely to rank on Google.
To avoid this, try adding a unique title, heading, and meta description to each page of your website especially if you have an eCommerce site.
27. Focus on the Primary Keyword
Ideally, you'll have one primary keyword and multiple secondary keywords. It's best to pick a keyword that has high search volume and less keyword density. These will bring you a good amount of traffic. As per your content, you can also use a long-tail keyword as the primary keyword of your article.
28. Use LSI Keywords
LSI or latent semantic indexing are the most relevant search terms to your primary keyword. By using these keywords you can help search engines better understand the context of your page. They also help in improving your on-page ranking.
29. Add Alt Tags
Alt tags are added to describe the context of your image to search engine crawlers. These are displayed when the image file doesn't load properly.
You can always use your primary and LSI keywords to describe the image. But try to keep the word limit under 125 characters.
30. Meta Tags
Meta tags include title, description, robots attribute, etc. These aren't visible on the webpage but are used by web crawlers. A well-optimized meta can help make your page stand out in the SERP. Thus improving your click-through rate.
31. Optimize the URL
URLs can get messy, especially when you have an eCommerce website. You need to make sure your URL is readable and relevant. It shouldn't be too long or include random numbers or characters.
An ideal URL structure can be: https://yourwebsite.com/category/keyword

32. Internal Links
Not a lot of people understand the importance of internal links or how to place them. For them, it's just a way to connect different pages on your website.
It's so much more than that! When you link a less valuable page (page with less traffic) to a more valuable page, you help pass the authority between these pages. This has a positive impact on your ranking. Hence you need to be strategic while placing these internal links.
33. Use Schema Markup
By definition, Schema markup is structured data that is used by search engines to deliver enhanced results. These might not help you with your search engine ranking but they make your web page appear more prominent.
Content Optimization: Off-Page SEO Checklist
Now that you have optimized everything on your website, you can move on to the off-page SEO checklist. This part of the checklist includes strategies that aren't implemented on your website. Off-page SEO includes activities that are performed outside of your website to increase your search engine ranking.
34. Broken Link Building
A popular technique to build links to your website is via broken links. You find a blog that has a broken link, contact the author, and politely ask them to replace it with your link.
We have built so many high-authority links with this technique:

35. Share Value to Online Communities
Online communities like Indiehacker and Reddit are popular places where people can share ideas and discussions. It is a perfect place for you to share your products/services or blog articles. The key is to not spam these places by dumping links. Instead, try to add value and share insights with the world.
36. No Mass Email Outreach
Email Outreach, another popular off-page SEO tactic, involves asking for a backlink via email. We have had a lot of success with this technique but only because we avoid bulk emails.
We prefer writing every email personally without any templates. This way you sound more authentic and appealing.
37. Guest Posting
Guest Posting is when you write content for someone else's website in exchange for a link. This link helps you rank higher in SERP, attract more traffic, increase your domain authority. It is a more time-consuming technique to get a backlink but it does work wonders.
38. Share on Social Media
Everyone has a social media presence now. And every business shares its blog content on social media. Depending on your budget you can hire a social media manager to look after everything, or hire a content writer to write your posts, and hire a graphic designer to design awesome content. But you can also do it all on your own.
39. Mention People/Brand
There are multiple social media strategies that can help you grow your business. One of the most underrated of them is tagging or mentioning other people or brands.
For example, we mentioned Icon8 in one of our tweet threads about the best free illustrations website, and they retweeted it: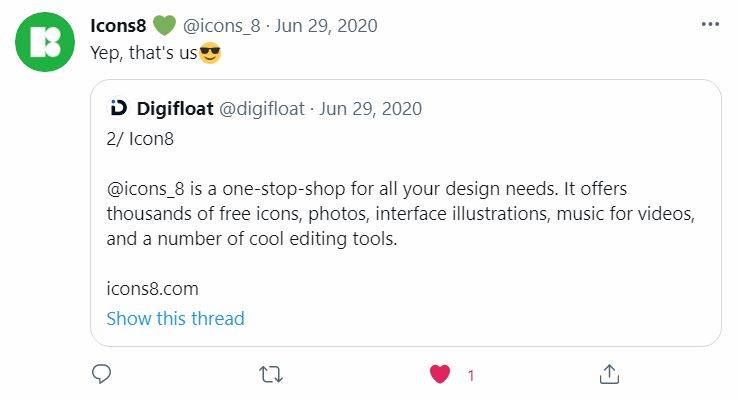 This helps in getting more exposure and followers on your social media.
Summing Up: Content Optimization Checklist
This brings us to the end of our content optimization and SEO checklist. I tried recommending everything that has worked for us but it's nowhere enough. There's only so much you can do to improve and optimize your content.
If you have any favorite techniques or SEO tips, share them with us in the comments.